Freelancing during coronavirus: top tips for self-employed people to trade through COVID-19
You've taken legal steps to keep freelancing during the UK's coronavirus outbreak.
There's a Work from Home 'Covid edition' post-it note on your kitchen fridge, the detail of which even a small corporation would be proud of!
And you've resisted changing your sole trader structure. But now, writes Emilie Heaney of Start-Up Marketer, what should your freelance venture actually be doing during lockdown?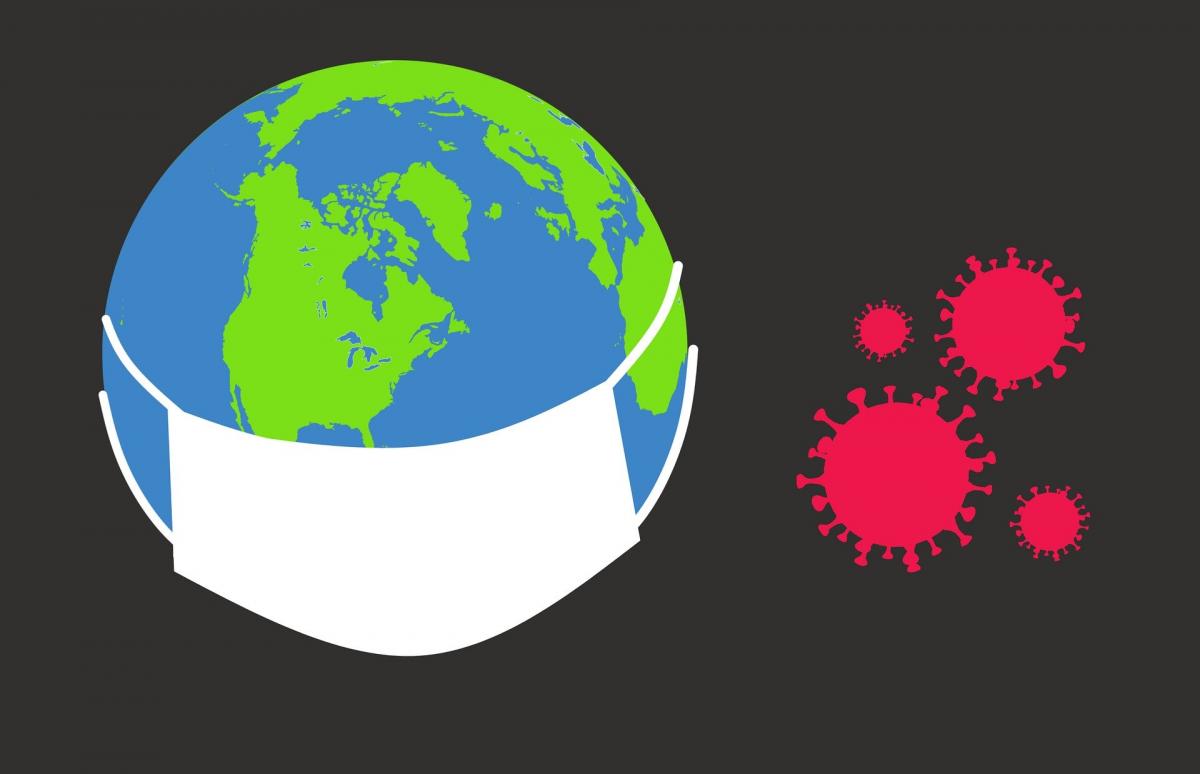 Tap into your local community
In your nearest village, town or city, a lot of small businesses are stepping up to the challenge of life during coronavirus by offering delivery and collection services to keep serving their customers, despite the new restrictions in place to deal with the pandemic.
Ask yourself as a freelancer, 'What could be my creative venture's offering to help local people while keeping me trading, even turning a profit?' At the very least, your answer should stay true to your business and reflect your freelance services or what you do as a self-employed trader.
Since the coronavirus lockdown, our business has worked to help our creative industry clients who have been forced to close retail spaces and cancel workshops. In particular, we've assisted them with moving online, partly by tapping into the delivery services offered by larger local businesses. The online migration has dramatically expanded the outreach of these creative businesses and also established new relationships, which look set to continue long after this national health crisis has passed.
Use location-based social networks
Still with this local theme in mind, it is worth freelancers looking on social media to see if any businesses nearby are doing the same and where, potentially, your services might fit in. There's a new inclusive, collaborative attitude due to us all fighting covid-19 together, and this attitude shouldn't be overlooked. Apps like NextDoor.co.uk are great for locating this near you.
On such neighbourhood platforms and other social media sites, the community spirit that we've seen rise up in the past few weeks means that many businesses are happy to accept new partners and embrace opportunities to broaden their outreach within the community.
So draw on your existing contacts, both business and personal, and see how you could get your self-employed services out there. After all, unlike large firms, if it's just you in your tiny venture, social distancing from others is one obstacle that you don't have to overcome when your business personnel operate!
Do a Rick Astley!
No, don't start singing. However the 80s pop music legend has offered to do a free gig for NHS and emergency workers after the pandemic is over! Well, consider taking a leaf out of his book and offer your own added service or discount, specifically tied to once normality resumes and the lockdown lifts.
Here's an example. Though much of what you do is likely to be provided online, you could provide short, free consultations via video call to discuss client concerns, improvements to service they'd like to make, or projects they're looking to roll out with your help. Similarly, you might like to offer a discount for simple services like a website review or an equivalent task -- again, when we're on the cusp of 'business as usual.'
Market yourself during a pandemic, the right way
These special, time-tied offers don't need to be clientele-wide if you don't want them to be. If you prefer, you could choose to email your discount to a select number of clients who are "never gonna give you up." Thanks Rick!
Yet when marketing discounts, do be careful. There are a few rules you should look to follow. It's best to include a limited timeframe in the offer so that customers are incentivised to act now rather than delay until later.
Likewise, consider the way you frame your discounts – try to think of it as a generous gesture – you offering a helping hand, rather than a 'cut-price coronavirus bargain.' Some businesses have started offering free educational and entertainment services to children under 12, for instance. Think about which demographic stands to benefit most from your services and market it to them, sensitively, proportionately and effectively.
Tackle those things on your 'to-do' list which never budge
With you likely being confined to home due to the lockdown, this is an opportunity to look over your list of revenue-generating, commercial or marketing-related tasks that never get done. Devote some time to, finally, crossing them off your list once and for all!
For many freelancers, that means updating our websites. But now is also a chance to prioritise other areas of your digital marketing that may normally get overlooked, including working on your social media content and doing a few blog posts. Lockdown is a perfect time to prepare your business for an upturn after the restrictions are lifted by getting your digital marketing in tip top shape and primed.
Fire up other projects to enrich your business (and soul)
Remember, no one knows how long this pandemic will last and if we will be in our homes for weeks or months. As a result, we are being forced to make the best of this strange situation, so use this time to be productive. The aim is to set both yourself and your business up for the future.
Why not consider an online training course? Maybe join business experts who have given their time and expertise for free as a direct result of the pandemic, on a webinar or entrepreneurship masterclass? Regardless of the skills which it may help you to develop or hone, my guess is that you'll feel much happier, and fulfilled, with a virtual course or project to get your teeth into, especially if lockdown is extended by the government again.
Make a plan to anticipate the worst
As well as presenting a positive, responsible image, including by notifying your existing and prospective clients of your creative venture's steps in wake of covid-19, you might also want to work on your response to the outbreak behind closed doors.
It is a good idea to create a contingency plan to prepare for the worst-case scenario. If you are a creative business, what will you do if a key member of your team, or a freelancer you use, cannot work? Who can step in to cover their workload and what platform would you use more as a result, or potentially for the very first time because of the person's illness? These sort of contingency planning questions are even more important to pose if you are a lone freelancer, as you will need to consider how to help your clients if you are unable to carry on working for any length of time.
Realise the strength in numbers
If possible, you could aim to build up a 'buffer zone' of work if you have regular clients. As a digital marketing agency, we have created extra social media posts for all our clients to be used in the event that each member of our team, at some stage, are forced to stop work due to coronavirus.
For sole-person freelance suppliers, you will also need to consider the impact that the pandemic may have on your income, especially as businesses begin to prioritise their full-time staff. It's a good idea to work out the amount you can afford your profits to drop by, and write up a non-flimsy action plan if it gets to that point! Put pen to paper while also getting the support that's available.
For example, the government has announced The Self-Employed Income Support Scheme, and Arts Council England have also announced an emergency response package to support artists, freelancers and creative industry practitioners.
Final thoughts
With coronavirus proving very stubborn, many self-employed freelancers can take some comfort from the fact that the whole country is in this together. However, it is you alone who is responsible for your sole trader business, so see what you can do to support your local community during this pandemic while keeping the health of your self-employed operation at the forefront of your thoughts and actions.