How can I start my own freelance business from home?
There are a number of reasons why you might want to start a business from home. It might be that you are a parent and would rather be working from home, or you might want a side gig that can bring you extra income. Whatever your reasons may be, there are several businesses you can start from the comfort of your home to generate an income. Freelancing is on the rise, with a huge number of people choosing to work for themselves, so if you have a great idea or a passion, why not give it a go.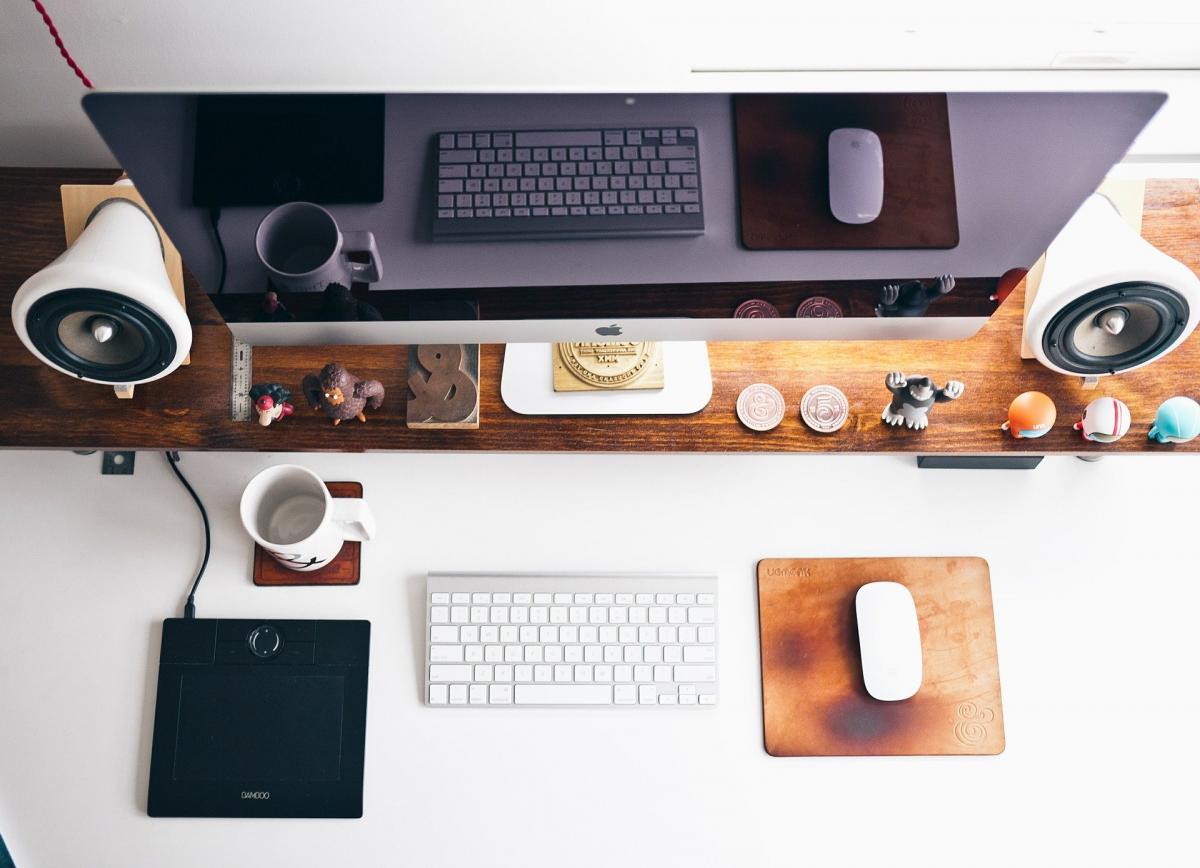 If you are ready to take on being your own boss but don't know how to get started, this guide will help you get your freelance business from home off the ground.
Think of a business idea
There are two main ways of coming up with a business idea. Firstly, it can be something you are good at, you can use your talents to build a business. For example, are you a good writer or good at teaching? You could start a copywriting business or become a freelance tutor. Secondly, you can come up with a business idea around something you are passionate about. For example, photography may be one of your passions. So why not use your passion and start taking photos for clients and to make an income.
Businesses you can start from home
Whether it's providing a service or selling products, there are countless ideas that you can use to start your home-based freelance business. The following are some of the best home business ideas allowing you to freelance from home:
Become a creative freelancer – This includes copywriting writing, graphic design, animation etc.
Provide beauty services – You will need to invest in professional training, however, there is a big market for beauty services such as eyelash extensions and manicures/pedicures.
Sell products – Do you enjoy making things? For examples, you can sell homemade jewellery.
Get online – Making it big as an influencer can be a challenge, but the opportunity is there. If you love social media and have something to say, say it!
Become a tutor - Are you good at teaching and want to help others? You can set up a tutoring business. You could even tutor your students online through skype etc.
Try marketing – Have you had experience in marketing? Digital marketers are in high demand, so if you have the right skills, become a freelance digital marketer.
Freelancer business marketing
Once you have decided on a business idea, you will need to start getting the word 'out there' about it. There are many cheap and effective ways of marketing your business. Here are some freelancer business marketing ideas you can use to promote your business and build your client list:
Social media – This is one of the easiest and cheapest ways of marketing your business. Remember, although social media is free you will need to invest time and effort into maintaining your profiles. Therefore, you must create profiles on platforms which are most relevant to you.
Create a website – Most people will now search online for businesses before buying from them or using their service. Therefore, it's important to have an online presence, and let potential customers know more about you and your business.
Get on a directory – If you don't have the time or the resources to create your own website, consider joining a freelancer directory site like the Freelance Directory. They allow you to create a profile and attract clients for a small monthly fee.
Grow your client list
When you first start out, you might even want to do some work for free. For example, help a local small business out with graphic design so you can add it to your portfolio. It's essential to build up a portfolio of work to attract clients. Word of mouth is still one of the best and free forms of marketing your business so encourage happy clients to leave reviews and shout about your work.
Give it time, nurture your business
You won't be able to become a success overnight. It will require hard work and long hours, especially if you are starting it as a part-time hustle. You need to ensure your clients are happy and that you are always in front of potential customers, which is where your marketing skills can come in handy.
Register as self-employed
Although you don't have to register as self-employed until you have made £1,000 in a tax year, you can register straight away. For this article, we will assume you are looking to start a small business. So, the best business structure for a small income would be a sole trader as dealing with taxes is relatively simple in comparison to other business structures. Although, it's advised you get professional advice on what business structure will suit your business needs the most.
Get a business bank account
Again, as a self-employed/sole trader, you don't necessarily have to create a business bank account, however, it may be beneficial for you to so. You can easily set up a business bank account, it will ensure that all your business finances are kept separate from your personal finances.
Get an accountant
Another thing you might want to consider is getting a freelancer accountant on board. Although, this may come later down the line once you have properly established your business and are making an increasing income. An accountant can help you navigate your taxes and ensure everything is in order.
More on running your business and working from home.