How to attract clients as a freelancer
Sometimes even experienced freelancers with big networks struggle to find clients. Finding the right kind of clients can be difficult, however, when starting out as a freelancer it can seem impossible. When it comes to finding clients you will need to utilise multiple resources to get yourself in front of the right people. As you are self-employed you will need to be actively on the lookout for new opportunities and clients.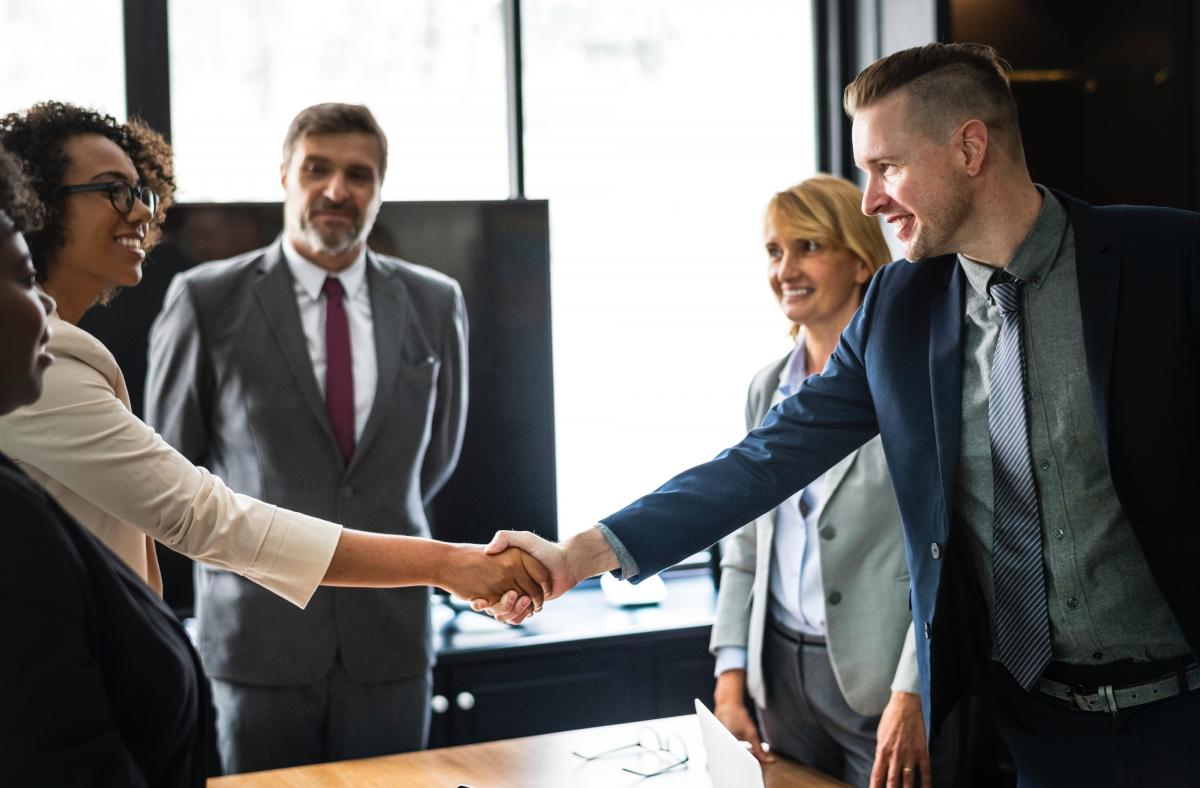 If you are starting out as a freelancer or are considering becoming self-employed here is how you can attract clients and  gain valuable experience. 
Get to know who your clients are
Often freelancers will neglect to get to know their target market. It's essential to have a good understanding of who your potential customers are and what they want. Communicate with businesses that could be potential clients; find out if they hire freelancers and what kind of qualities they look for in freelancers. This will give you an insight into what is desired by clients. Freelancing can feel overwhelming, and the pressure of securing work and clients can be immense, however, this will give you a place to start.
Create a website/portfolio
Creating a website for your freelance business is essential. A website can pose as your portfolio, allowing you to show off your skills and expertise to any potential clients. If you want to freelance in creative fields such as writing and photography then having a blog/website is essential. It's important for any potential clients to be able to see any previous work and skills to see if you are the right fit. Keeping your website updated is also another way of proving your skillset. 
Social media
It should go without saying that you need to use social media for your freelance business in order to ensure your exposure. Social media is one of the best and essentially free ways of getting yourself out there. Building up your social media platforms such as Facebook, Twitter and Instagram may take time and commitment, however, it can be game-changing for your business.
You should also invest time in creating a LinkedIn profile for yourself, as this can help you make connections with the right people. LinkedIn is great for networking, finding other freelancers and finding potential clients.
Word of mouth
If your clients are impressed with your work, ask them to recommend you to others. Word of mouth is one of the best ways to get clients. Experience and people recommending you will go further than most of the other ways of securing new clients. When you are starting out, it may be difficult to do this as your client list will be virtually non-existent. However, if you have done some work for free for a local business or any other work experience, they can also recommend you. You can also ask them to leave you feedback on social media and LinkedIn.
Networking in person
It's easy and straightforward to network online using sites such as LinkedIn, however, to be in the chance of securing the right work you will need to go to networking events. When you meet potential clients or connections in person, you are more likely to leave a lasting impression compared to an online profile. That's not to say that you can't direct any relevant people you meet to your website or online profiles. It's important to network both in person and online to increase your chances of building connections.
Co-working spaces
Co-working spaces are getting increasingly popular amongst the self-employed and freelancers. Some freelancers don't like to work at home and like their work setting to be more social. If you are one of those freelancers then co-working spaces are for you. It's a given that the more connections you make, the more chance there is of you finding work. Even if you are just building relationships with other freelancers, they may be able to recommend you to prospective clients. Building relationships for the future is essential for any business but even more so for freelancers.
Promote yourself
You can promote yourself in the good old fashion way of offline marketing. You can get some marketing materials printed, such as business cards and leaflets. These can be great to get the word out about your services. Business cards can be great and will help you out especially at networking events and when you are meeting relevant people. Having a business card will also make you look prepared and professional.
Be an expert in your field
Another way to get yourself in front of any potential customers is to establish yourself as an expert in your field. You can do this by being a guest blogger on well-known sites. This can also be a great way to get links back to your website. You can also comment on any relevant news in your field. You will obviously have to develop your skills to be considered an expert. However, this can be a great way for experienced freelancers to get noticed by potential clients.
More on choosing the right clients and dealing with clients.