How to write emails and influence people
Email is one of the most convenient ways of communicating with your business contacts. It is direct and fast but can often rub people up the wrong way if you ignore some unwritten rules of email etiquette. Obviously, all scenarios differ, so this article is intended as a guide only.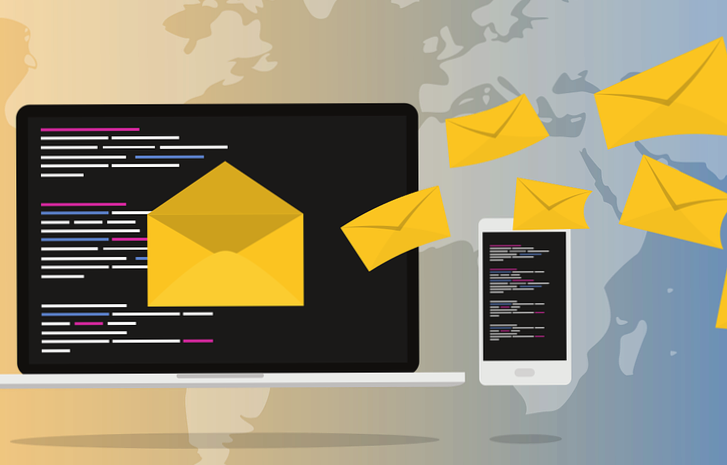 Email communication can be very open to misinterpretation since most respond immediately without time for reflection. Respond carefully to heated emails. It is often better to come back to that message with a carefully constructed approach rather than fire off retaliation in the same 'keyboard warrior' fashion. Always bear in mind that email does not have the advantages of face-to-face communication where facial expressions will aid interpretation. Always read back what you type and ask yourself how you would feel about receiving that message.
Deciding on the form of communication
As with any communication, always decide what your objective is for that message. Your request or message should be very clear from the start of the email. 

Know your audience. Is email the best way to communicate here? Do I know that they can't read a certain format of attachment or that they prefer a text, not HTML email?

Try to match your message length to the purpose of the message: if you are only making a quick query, then keep it short and to the point. As a general rule of thumb, the style of writing in an email is much terser than that of a letter.

So having decided that email is your best way of communicating, you know what you want to say to who and what response you want.
Personalisation 
Most people have different email addresses for different roles. A personal email for home and a more public business address. Beyond that, some people have different email addresses for different tasks – for example, freely available and others unpublished, enabling them to prioritise time spent dealing with those less likely to contain unwanted mail. Besides tailoring email messages to the relevant address, most will not thank you for including an 'unpublished' address on an email CC'd to 25 other people. Copy people into an email only when necessary and know the difference between copying (CC) and blind copying (BCC).

Personalisation will stand you apart from spam when this is not a warm contact, so do your groundwork. Spammers do not care about who they send email to and this shows. Use your prospect's name, and tailor the email and language to what you know about them. Ensure you are up to date. With GDPR, you will need to make sure that you have the consent of the receiver.

Ensure the address you are sending the email from is relevant and certainly avoid free email addresses which look unprofessional. If your email address looks unprofessional it may well prevent your message from getting through a spam filter.
Structuring your email 
Subject header 
The subject header plays a vital role in ensuring the email gets read, especially if that contact is not familiar with the sender's name. If the subject of the email changes in ongoing communication then we would suggest that you change the subject header to reflect this, it's easier to track later.
Keep the subject concise. We'd say 10 words max. Emails with no subject may get read but it is discourteous to duck out of introducing the message, especially if this is the first contact. Similarly, any words that lend themselves to appearing more like spam 'Important message!' or 'Urgent!' are also likely to get deleted if the sender's name is not recognised. 
If the email is a sales email then this is your only way to promote your message. It has to intrigue and interest the reader. You are requesting a moment of your recipient's time, so use this line to focus on the benefit you can offer your prospect. They want to hear what's in it for them rather than anything about your company and avoid the 'hard sell'. Creating an interest to prompt them to open the email is something that you should invest the most time in.​
Email body 
There are no hard and fast rules here as a lot depends on the familiarity you have with the recipient. You should know your customer and how they like to be addressed. If you are writing to a generic address, it is better to phone ahead for a contact name that you can mark the email for the attention of, it's obviously easier to follow up such an email too.
Creating trust and credibility will be helped by the language you use - so avoid 'hype' and inherit a matter of fact in your approach. 
Layout 

The body of the email should also be concise. 
Call to action: get to the point and if you want something, be clear about your requirements/reason for contact. What do you want and when? The first paragraph should outline all the main points: who/when/what/where/why/how. Alternatively, finish off the email with what your expectations are (although you run the risk of not holding the reader's attention this far).
Always bear in mind it is difficult to read never-ending blocks of solid text on the screen.
Keep your sentences and paragraphs short. Use subheadings if necessary.
Never send an email IN CAPITALS THROUGHOUT it is deemed to be the equivalent of shouting. Use single line spacing with an extra line between paragraphs.
Information overload 
Only keep enough of the previous message as is needed for context and reference as this stops people relentlessly scrolling up and down unnecessary information. 
Attachments - some people would rather have more information in a document they can read later, if they have expressly requested it, in a format they can read. Hogging bandwidth without requesting permission to send a large attachment is not a good idea, however. Again, many will assume attachments are too risky to open from an unrecognised source. Most would prefer a URL link to access additional information online.
Grammar and clarity
Fast communication has meant sloppy grammar in some cases. Be polite and always check your punctuation, spelling and give the acronyms and complicated terminology a miss.
Contact details 
Always ensure the recipient has all your contact details. Include an email 'signature', which is 4-6 lines of contact details at the bottom of the email, visually separated by a line from the body. The signature is often used to briefly reiterate the strapline of your company or brand. Be very careful if adding famous/philosophical quotes here (humorous or otherwise). Some can be inappropriate at best and pompous at worst.
Read Receipts 
Many people would say 'don't bother'. In most cases, it is seen as an invasion of privacy and only serves to annoy the recipient before they've even read your email. Most will not allow a confirmation of receipt message to be sent anyway.
Most people have so many emails to deal with, marking the email high priority can be fruitless as well. If it's really urgent then perhaps you should be calling rather than emailing?
Data protection and spam laws
If your business holds customer details (either on paper or computer) it is a legal requirement that you comply with Data Protection legislation.
Data protection laws are concerned with protecting the use of a person's name, address, phone number, bank records, medical records, etc. 
GDPR
With GDPR (General Data Protection Regulation), you need to have the explicit consent of an individual before contacting them. If you do get GDPR compliant and don't follow the rules you could be fined up to 4% of annual turnover or 20 million euros.
More on running your business.