How to effectively communicate with your clients during this pandemic
The ongoing pandemic took everyone by surprise and has turned the world as we know it upside down. The sudden shift to working from home was perhaps the most talked-about issue regarding the business environment. Still, the impact of the pandemic goes far beyond that for companies all over the globe.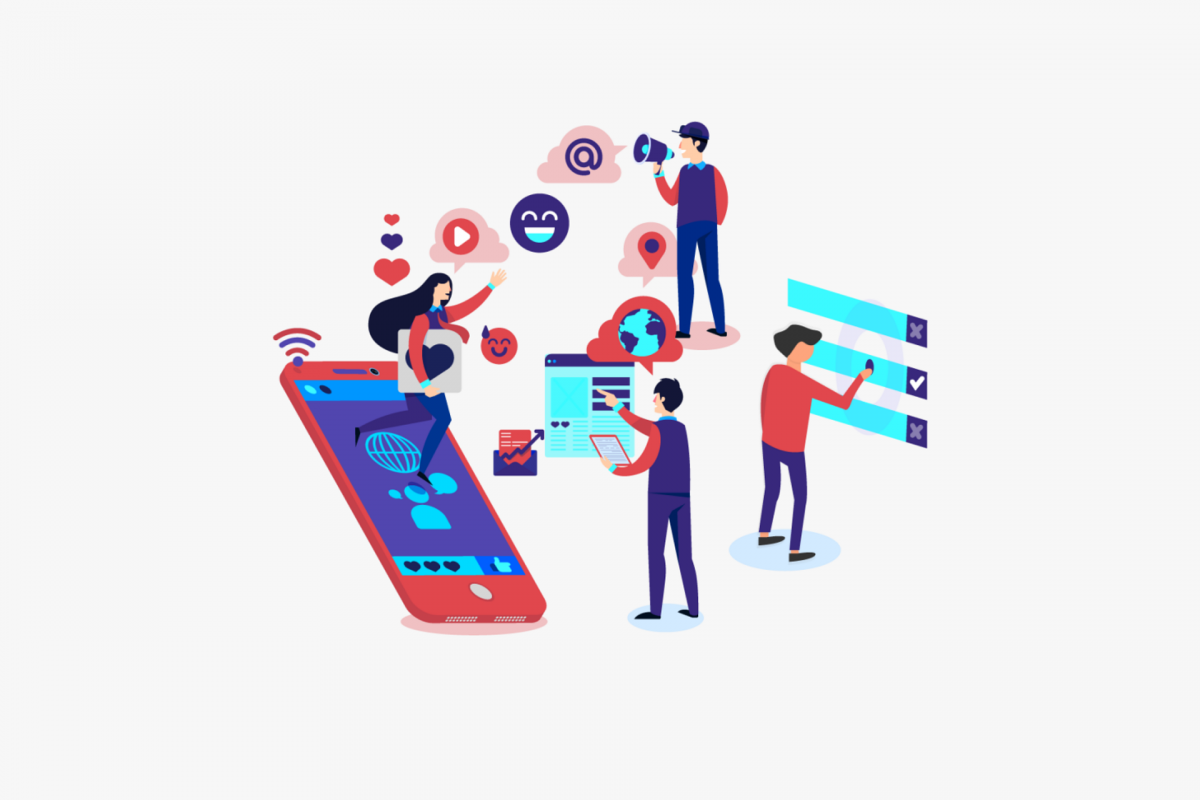 No event in recent years has had that much of an impact over the way businesses conduct their operations, with priorities shifting day after day. In a challenging environment such as this one, having a good crisis communication plan in place is paramount for the wellbeing of your business.
To show things are under control, companies have started sending countless emails to clients, to keep communication active. But is it all necessary? While it is understandable that businesses want to reassure clients or explain how they are planning to overcome these troublesome times, communication needs to be done with empathy in mind. The last thing you want right now is to appear as if you are trying to oversell your products or as if the pandemic is the last of your concerns.
Knowing how to effectively communicate with your clients during this pandemic is crucial. To help you out, Drip Digital have put together a best-practice guide on how to effectively communicate with clients during challenging situations such as a pandemic.
Create a crisis communication plan
To be prepared for uncommon situations, you need to develop a crisis communication plan as soon as possible. To put it simply, this means putting together a set of guidelines that reflect your company's principles during times of emergency or unexpected events.
Typically, a crisis communication plan should contain the steps one should take when the crisis occurs, how to communicate with stakeholders and clients, as well as how to prevent current issues from happening again.
A solid crisis communication plan helps you improve relationships with clients and act in a timely manner. You will be less affected by emotions and will be able to think rationally, which equals better business decisions. What's more, because each and every one of your employees knows what to do, you can maintain a consistent message throughout all levels of conversation, no matter who is speaking to the client.
Reconsider your collaboration tools
By now, you are probably already using a collaboration tool to help you communicate with clients better, and have a process developed for it. Take some time to observe if your process needs to be adapted or if your tools are as efficient now as they used to be in normal times.
Don't jump to make changes if the situation is too difficult to handle right now. Consider the fact that most of your employees are learning how to work remote and too many changes may disrupt their efficiency.
To determine if it is the appropriate time to make changes, sales communication experts at Drip Digital advise to ask yourself the following question before proceeding:
Are current tools suited for the current situation?
Do we need long-term or short-term solutions?
Who would need access to the new tool? Can we provide that on time?
How well can clients adapt to new tools now?
Right now, it is better to only focus on changes that are viable to your business and refrain from anything that may put too much pressure on your clients.
Use empathy as your core sales principle
Crisis or no crisis, you do need to sell, and that is understandable. Businesses need to keep building and developing, but when a situation like the current pandemic occurs, you also need to show you are human, thoughtful, aware and empathic.
Even though you may be feeling your sales are decreasing, don't go overboard spamming clients with countless emails, phone calls or promotions. It is simply not the time to do so.
If you want to have a chance at working with these clients during this pandemic and afterwards, you need to show that you care for them. Even if they may call to put projects on hold, remember that everyone will have to go back to work eventually and, as a good business owner, you want to plan for the future, not the present.
Be open and honest with your clients, and don't pretend you don't see the elephant in the room. The current situation is real, and, just like you, your clients are facing uncertainty as well. Ask them how they are doing and offer to help if there is something you can do about it. Being mindful and conscious will get you a long way.  
It's not about what you say, but how you say it
Being human is crucial during this stressful period, and the last thing your clients need is to see their inbox overflooding with emails from companies desperate to grow their revenue.
If you need to email your clients, try to keep advertising and branding to the minimum. Connect to your clients as people and speak to them in a kind yet professional way. Think about their emotional state right now and be as real as possible, but avoid too emotional.
If you must discuss something that requires a lot of their attention, don't email them. Call and ask if they can talk. Exchanging countless emails is dull and takes a lot of time, which both you and your clients can use to make this situation more bearable. Focus on efficiency and find common ground. Your clients are your business associates, after all.
Now is the time to make yourself indispensable
The best way to keep clients close during times of uncertainty is to make yourself indispensable. Chances are, business is going to be scarce right now, so why not use your time to form a more meaningful connection with clients?
Think beyond the project you are working on and do something to help a person in need. Whether it's some extra features to the tool you are working on, deferring payments for a few months if you can, or offering some free advice, doing something nice for clients when they need it most will secure them forever.
More on how to manage and work with your freelancer clients.