9 Customer service rules every freelancer should follow
Every freelancer knows how challenging it is to land new projects and how important it is to retain existing clients. According to statistics, freelancers spend from two to eight hours per week on non-billable activities. They have to invest their time into business promotion and job search.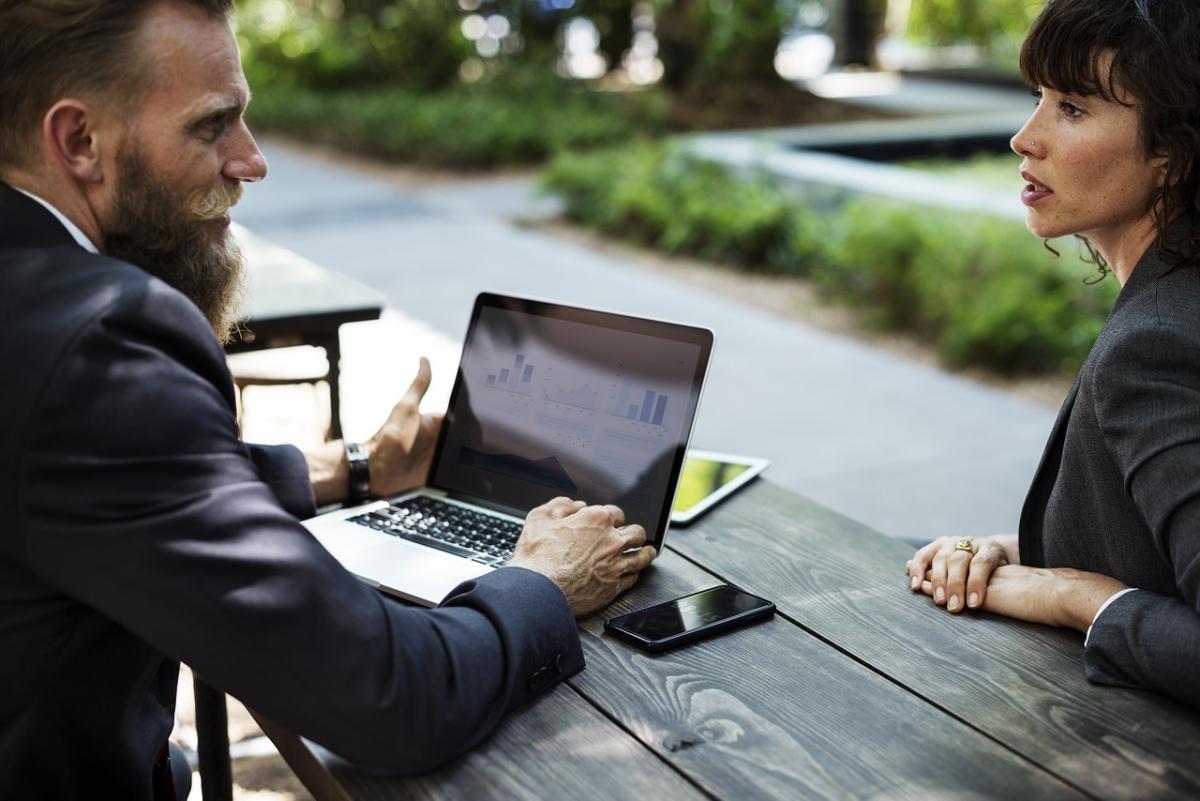 If you struggle to build long-term relationships with your clients, read this article by Diana Nadim from GrabMyEssay. Learn the rules that will help you to provide the best customer service and to grow your repeat customer base.
Don't hesitate to ask questions
Remember that your major task is to make your clients happy. And to complete this task successfully, you should understand what exactly your clients want to get.
Never start a contract if the task description seems to be vague. Feel free to ask any additional questions. The more you learn about the preferences of your customer, the better work you will be able to deliver what they want.
There's no such thing as a stupid question. So if you are in doubt on how to complete a task, then talk to your customer to get an insight on what they really want. 
Walk a mile in your customers' shoes
Freelancers can sometimes make the mistake of not fully listening/understanding their customers brief and what is expected from them. As a consequence, the results of the work completed do not meet the expectations of the clients.
If you want to build lasting relationships, you should take a look at the project from the customers' point of view. Try to find the answers on the following questions:
Why is this project so important for your client?
What exactly does your client want to get from you? Let's say you are a graphic designer. Does your client want you to create a logo? Or do they also expect you to give them a piece of professional advice on how to improve their branding strategy?
What communication does your client expect from a collaboration with you? Do they want to get updates on your progress? 
Be polite
When it comes to customer service, politeness and friendliness always matter. As a freelancer, you work with many different clients, most of which will be friendly, professional people. But some of them are disagreeable, and there's not much you can do about that. If you want to provide the best customer service, you should be polite and professional in every situation with every client. It may be hard at the beginning, but it's a skill that you will get more acquainted with as time goes on. 
The only way to provide perfect customer service is to understand what is expected from you. Ask your clients to get feedback. Know their opinion about the following:
The quality of the work you delivered
Your skills and expertise
Collaboration process
Communication
Don't be afraid to get negative feedback. As a freelancer, you should accept objective criticism with grace and appreciation. You should learn from your mistakes to become a better professional in your field.
Accept your mistakes
No one is perfect. Everyone makes mistakes. And if you have made a mistake, it's not the end of the world.
You shouldn't try to hide your mistakes from your customer and vice-versa. You should try to explain in simple terms what has gone wrong and how you are going to fix it.
Don't make your customers wait
We live in the age of instant gratification, where everyone wants to get everything right here and right now. For this reason, when your clients do not get from you what they want immediately, they may feel unsatisfied.
If you don't want to disappoint your clients, you should answer their questions promptly. You should set business hours in which you can quickly respond to any questions or queries your clients may have.
Being a freelancer, you will sometimes work with customers who live across different time zones, which means it might be challenging for you to find the right time to communicate.
Obviously, if you live in London and your client lives in Tokyo, you can't stay awake every night just to answer a few questions. For this reason, before you start a contract, you should discuss with your prospective clients at what time of the day exactly you will be available. It will help you to avoid misunderstandings and improve customer satisfaction.
Get rid of poor grammar 
Most freelancers communicate with their clients via text messages that mean writing skills are crucially important. If you tend to make typos and mistakes in your writing, that's a problem.
As you can guess, poor grammar will not help you to make a good impression on your clients. Even more, an incorrect sentence or misspelt word may cause misunderstandings.
To get rid of poor grammar, use online grammar checkers. Install a browser extension, and your spelling will be vetted on Gmail, freelance platforms, and nearly everywhere else you write on the web.
Complete your work ahead of schedule
Most customers are impatient, and they don't like to collaborate with freelancers who tend to submit work the last minute before the deadline.
If you want to impress your clients, try to complete your assignment ahead of schedule. And if the client asks for a revision, you will have more time to edit your work.
Keep in touch
If the client liked working with you, it's highly likely that they would hire you again. You just need to remind them about yourself from time to time.
Show your sincere interest. Write a message to your client one month after project completion to ask whether the expected results were achieved.
Demonstrate your expertise. Let's say you designed a website for your client six months ago. Today, you have visited this website and spotted a few technical issues. Reach out your client and explain how you can fix these problems.
Be friendly. Send an email to your customers wishing them happy holidays.
Bottom line
If you want to succeed in freelancing, be attentive to your clients and try to understand their needs, and learn their preferences. Be friendly and open for communication, and you will increase your chances of building lasting relationships.
More on securing clients and how to attract clients as a freelancer.