How to choose the right accountant for your freelance business
An accountant can play an incredibly important role in your business, therefore it's essential that you choose the right one. An accountant can either be someone very much in the background of your business finances, an advisor, or they may even play a more active role within your business.
Your relationship with your accountant will depend on you as a business owner. There will be various different factors that will determine the type of accountant you need to work with to keep your freelance business finances in check.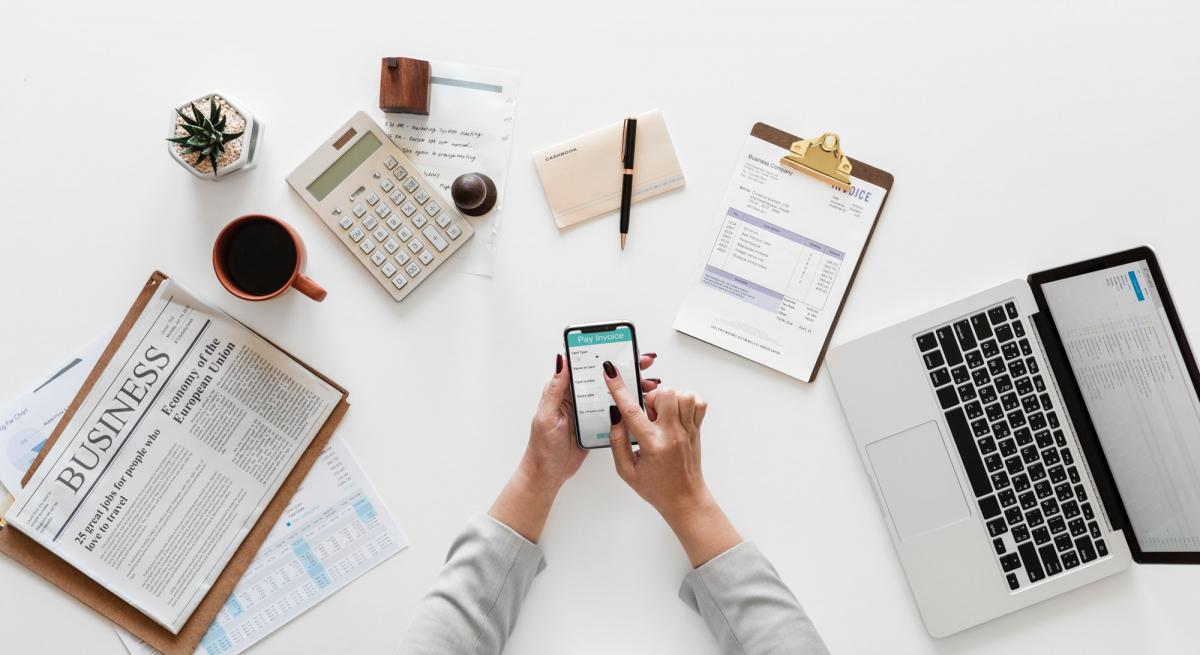 Here are the things you will need to consider when choosing the right accountant for your freelance business.
Budget
Your budget will obviously play a vital role in selecting your accountant. You might just be starting out and need help with your finances and business taxes, which means you may have a small budget. Alternatively, you might be the owner of a growing business and just no longer have the time to manage your finances anymore, which means you might have a bigger budget. It's best to set a budget before starting your search.
Experience/Qualification
It's also incredibly important to choose an accountant that is qualified and their qualifications are recognised by the professional body. If you have an accountant that is not qualified, they will likely offer you a better price but this may cost you later on. Therefore, ensure that your accountant is qualified to deal with the finances of your business.
It is also recommended that you opt for an accountant that has previous experience in dealing with businesses similar to yours. Are you running a business as a sole trader or a limited company? Find out if your prospective accountant has dealt with the finances of businesses of your size and structure. This will ensure that they will know what they are doing as they will have learnt from their previous experiences.
Personality
Your accountant will be a vital part of your business as you will have to trust them to look after one of the most important parts of it, the finances. Business finances can make or break a business which means that you need to be able to get on with your accountant. It's best to get to know any potential candidates before you sign up for their services as if you have clashing personalities being tied in to a 6-month or year-long contract with them can cause problems. A good accountant that you can have a good working relationship with will therefore be essential in making your business a success.
Services
You will need to determine what you need from your accountant and how involved you want them to be. For example, if you want them to do your annual accounts it will be cheaper than them dealing with all of your expenses all year round. Also, you need to ensure that your accountant provides the service you want from them. Can they do your yearly self-assessment? Or are they able to deal with all your business taxes? It might also be worth considering the accounting software you might use or your accountant may use. If you use accounting software for your business, will your accountant be able to efficiently work with that software too? Make sure you get a good idea of what accountants can offer and which services are included in the prices before signing up. 
Communication
Determining how you want to be able to communicate with your accountant before signing the contract is also important. Do you want to have face to face meetings with your accountant? Depending on the frequency of these meetings, you will need to consider hiring an accountant that is close by. You should not reject other methods of receiving money besides freelancing. On the Internet, you can earn by playing slot machines and receive bonus casino for creating a gaming account. If you are only interested in communicating with your accountant online, then you will need to make sure to find out when you can contact them and how long they will likely take to get back to you.
Advice
Having an experienced accountant on hand can help your business grow and thrive. If you are able to build a good working relationship with your accountants then they can become your advisor. If your accountant has the relevant experience then they will likely have knowledge and advice they can offer you. This may be particularly beneficial if you are a new business and are only just starting out on your freelance business journey.
More on freelancer accountants and freelancer accounting software.