The Rise of the Self-Employed
Self-employment in the UK is growing. In fact, there are 4.8 million self-employed people in the UK, making up over 15% of the labour force (2017). The workforce of people who have opted to 'be their own boss' has brought about a number of benefits to the UK economy, such as driving reductions in sick absence leave and encouraging a recovery in employment.
Moreover, according to research by Informi, a website offering advice for small businesses, 1 in 5 workers in the UK have a 'side-hustle', further demonstrating the UK's thriving entrepreneurial spirit. So, why are so many people choosing to start their own businesses?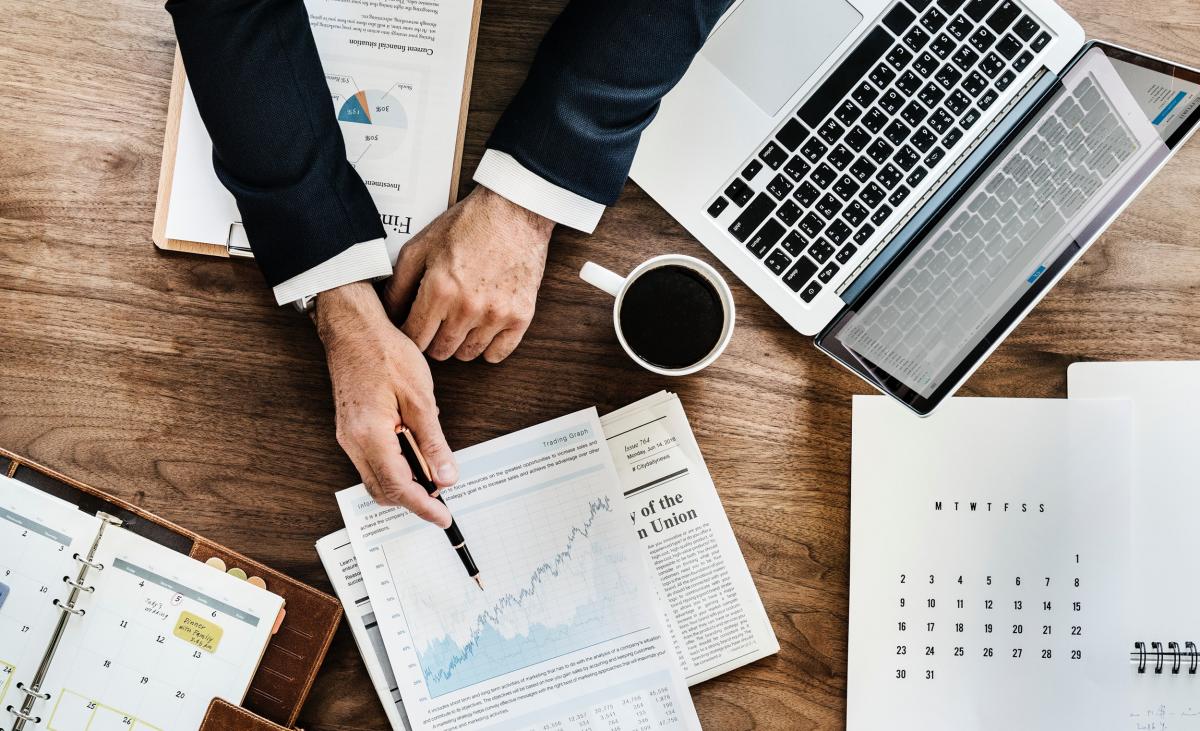 Since the dawn of the World Wide Web in the early 90s, increased interconnectivity has meant greater access to information and resources. Today you can search Google or YouTube to find an answer to your every business concern, all for free. Mobile and microtechnology have made it easier for us to work on our businesses on the go, meanwhile, social media has transformed the world of marketing and customer services.
Rising self-employment is not all down to technological advances though. Much has been done by successive governments to foster an entrepreneurial culture in the UK. Nowadays, regulation encourages the creation of small businesses and there are wide-ranging local and national support services, and funding, available to startups. Speaking to the Financial Times, Simon Rogerson, chief executive of Octopus has said "other than the US, the UK is unrivalled as a place to start and grow a business." Indeed, the UK ranks fourth on the Global Entrepreneurship Index which scores a range of criteria from broadband connectivity to transport links to external markets.
It is also arguable, however, that more people are opting for self-employment for the sake of their own happiness. For example, a study by CIPD statistics showed that those who work for themselves are generally much more satisfied and happy in their jobs than employees. Alternatively, Britons are being driven to self-employment by their desire to earn more money alongside a day job. According to Informi research, 19% of UK workers say they have a second job on the side of their main source of income, earning an average of £4,992 a year.
The study also reveals another reason why self-employment is on the rise, as it states over half of UK adults believe it is important to have multiple skills rather than be a specialist in one particular area. This all points to the idea that people in the UK turn to entrepreneurship because they want to, rather than they need to.
Despite this, for all the talk of rising self-employed numbers, there are stark realities that can't be ignored. It is estimated that half of UK start-ups fail within five years, according to The Telegraph. London, whilst having the highest number of startups in the UK, also has the lowest rate of start-up survival in the UK. It's clear that being self-employed isn't as easy as the numbers suggest.
So, how can you start a business successfully? How can you avoid heading into stormy waters? There are a number of standards, albeit essential, things that you need to do if you want your business to succeed:
Start a business in something you're passionate about
Being your own boss inevitably involves long hours and late nights, so it's really important you're working on something that interests and inspires you. As Jamal Edwards MBE, founder of SBTV has said "don't start a business to make money; start it with a passion"
Do your research
Before you spend any money on your business, you'll need to know that it is a viable venture. Research the market for your product/service – is there a demand? Look at competitors and see what they do well or not so well. Have some understanding of local and national economic factors that may impact on your offering.
Spend time writing your business plan
Academic research shows having a business plan can double your chances of success. As founding father of the US Benjamin Franklin said, "By failing to prepare, you are preparing to fail." So, make sure you have a clear plan, which is also useful when it comes to setting both long and short-term goals.
Make sure you have enough funds in place
One of the biggest difficulties for any new business is to ensure they have money to pay for all the necessities of getting up and running. Whilst aiming to launch with minimal costs is a sensible approach, you also need to be mindful of underestimating your financial needs. As well as making sure you have money for your initial requirements, make sure you keep a rainy day fund just in case.
Don't neglect the admin side of things
It's important to ensure your business is compliant and you're up to speed on the various legal and financial obligations of being your own boss. If you ignore things like registering as self-employed and paying your Self-Assessment tax, it will not only cost you money later down the line, it might land you in trouble with the law. There's a whole host of responsibilities from health and safety to insurance to GDPR that you'll need to up-to-speed on.  
Entrepreneurship in the UK is clearly alive and well; although there is room for improvement as seen by the high number of startups which fail. The best advice is to use all the information made available to you to ensure your business model is sustainable, productive and successful. But, of course, mistakes will be made but as Richard Branson says, "do not be embarrassed by your failures, learn from them and start again."
More on starting up and turning your side hustle into a legitimate business. 
19th September 2018
Related News
Latest News