Top 10 in-demand freelance skills for 2022
As freelancing is becoming more common within the UK, certain skills appear to be in higher demand in comparison to others as clients are utilising the benefits and flexibility their firms can experience when hiring freelancers for particular projects.
If freelancers are able to understand which skills are in-demand in the current market, they will be in a greater position to find themselves better opportunities and higher incomes.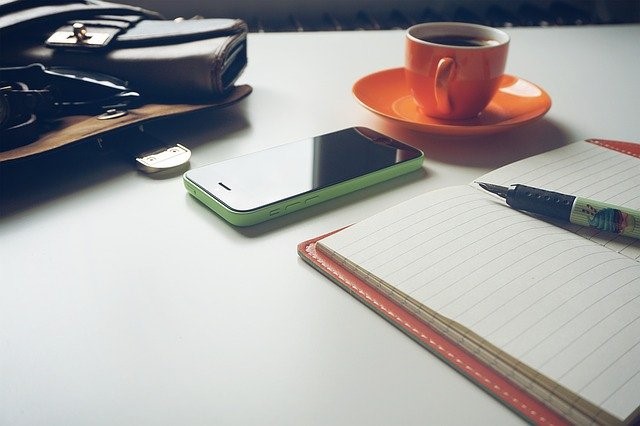 In 2021 there was approximately 2.2 million freelancers in the UK, with 42% of these freelancers being women (this figure has continuously been increasing since 2008) according to IPSE's reports. With freelancing being such a diverse market where all sorts of individuals can experience benefits such as flexibility of working hours and location of work, it is a no brainer for people to consider becoming a freelancer.
However while freelancing is an opportunity for people to use skills and work in industries which they have always wanted to be involved in, certain industries do demand specific skills and it is important to be aware of which skills are in high demand. Find out the top 10 most in-demand freelance skills for 2022 below.
1.Social media management
Social media is essential for almost all businesses as it is one of the fastest ways to communicate and hear about some of the latest news and trends. Social media management relates to being able to create engaging content which a target audience will interact with. Being able to optimise the content in order to generate more traffic, and understanding how to utilise marketing analytics tools to monitor social media traffic is something which many businesses find valuable because social media is so popular now.
Being comfortable using multiple social media platforms and understanding the advantages of each one is beneficial because businesses require you to post certain pieces of content on certain platforms. For example, when trying to generate conversations then Twitter is great as it focuses on short written posts. When a business wants to communicate using visual and engaging content they may find that Instagram, YouTube or TikTok could be beneficial depending on the type of content (e.g. high quality images for Instagram, story-telling/vlogs on YouTube and tutorials on TikTok).
2.Data analytics
Data analysts are individuals who can identify trends and patterns by analysing and interpreting statistical data, enabling them to come up with business-related decisions. They can come up with recommendations, suggest adjustments to tactics and strategies and often play a strong hand when they are helping businesses solve problems and/or come up with solutions.
Data analysts may also look at figures from previous periods and try to examine where a business could continue to find success if they tried to replicate something similar and/or could advise a business to not to do specific things as it may have not worked well in the past. This skill is very valuable for businesses because most industries are becoming highly competitive and they require data analysts to keep them on top of the latest trends and patterns within their respective industries.
3.Graphic design
Creative designers are constantly in-demand, not only for large businesses but smaller niche businesses too and even up and coming start-ups. Graphic designers have an impactful role because they are able to bring a business's campaign to life. Creating visual and engaging images which businesses can use on their websites, on social media, banners, leaflets, newsletters and more, a graphic designer has the ability to increase the attraction that customers have for businesses.
There are so many types of software out there for graphic designers to practice on including Adobe Creative Cloud (Photoshop, Illustrator), Sketch, GIMP and many more. Mastering one or two of these software types will mean that you will be able to adapt to other software if specific businesses have preferences with what you use as most of them will have many similarities in terms of functionality.
4.Web app development
Web app development is the creation of application programs that can be accessed on mobile devices by users using the internet. It is similar to mobile apps, and certain businesses may even have web apps developed to look almost identical to their mobile apps, however, a web app can be accessed online and is not based on a particular device software (iOS, Android). It can be accessed through internet browsers (e.g. Google Chrome, Safari) and usually is written in JavaScript, Cascading Style Sheets (CSS) and HTML5.
As businesses begin placing more emphasis on their online services, their websites are required to be more functional, having elements such as buttons, pop ups, shopping carts and more. For most businesses, being able to develop their websites through coding is something which is outsourced as it is a very specific skill which many current employees most likely will not possess. Having such a skill would make you very valuable to businesses as they will require expertise if they want to continue to compete in their markets online.
5.Photography and Videography
Photography skills are in-demand because capturing images is very useful for many businesses, especially high quality images which can be used in websites, banners, or social media posts.
Photography and videography are skills which involve the usage of cameras. Although nothing beats the good old fashioned camera, due to the constant evolution of technology allowing people to gain access to high quality technology, people may even use their mobile phone cameras to capture content for businesses. Therefore this skill is accessible for most people through smart phones and there has never been a more accessible time to develop your photography skills.
Photographers will be given a brief of what type of content exactly the company wishes for the person to capture. It is then up to them to decide how to go about making the ideas come to life. For photo images to be considered great, the photographer must be able to see opportunities of what would be a good object or area to capture as well as considering other factors such as natural lighting, shadows, range of colours and more.
Videographers will often be given a brief for a project which the business will want filming. These videos could be used for promotion of campaigns or even to film live events such as award ceremonies, announcements and more. Videographers should be great at planning, as recording videos and making video edits often would need to be thoroughly thought out first, before filming can even begin.
6.Copywriting
Copywriters are responsible for producing engaging content which can be often seen on websites, digital articles, print media or even advertisement text written on packaging. Some writers could also be required to do regular blogging, writing articles for businesses to maintain a specific audience.
Another role which copywriters may also be given the responsibility of is updating content, whether that be online articles needing rewording, writing new content for web pages or even filling up space for new brochures, ensuring the correct information is being shared to consumers and that all content that is provided to consumers is clear, professional, grammatically correct and informative.
Many businesses now will potentially want to use a copywriter rather than someone within the business, as they may want to release content which has a neutral tone and doesn't carry too much influence from insiders. In other cases, copywriters may be used because businesses would prefer an expert to write up important pieces of content when they have important news or updates which they want to share.
Whatever the case may be, copywriting is a skill which requires someone with critical thinking skills, who is confident in their ability to write.
7.Bookkeeping
Bookkeeping is a skill that every type of business requires, from health, to technology, to fitness and more. Every businesses needs to keep track of all of the incomes and outgoings, or keep count of stock units. Many businesses also operate in highly competitive markets and therefore always need to have an accurate picture of where they are in terms of financials, stock and assets. They also need to understand if the business profits or other important measures are increasing, and also which costs they can cut down where possible.
Keeping track of the books for many businesses is very important because providing such information gives senior members of the business a clear idea of the current business situation and can help tremendously when allocating the annual budget for different departments, equipment, outsourcing, market research and more.
This skill requires someone who is good with dealing with numbers, someone who is has a great understanding of how to invoice, how to make spreadsheets, make constant counts and someone who is able to interpret the numbers and information so that they can share their findings with the manager or person in-charge.
8.Administrating 
Administrating is a role which offers support to either an individual or team, ensuring that the business is running smoothly by way of constant communication and checking of key dates and events. An administrator will have multiple day to day responsibilities which may include answering phone calls, directing calls, welcoming visitors into the building, informing staff of visitors, sharing news from senior partners, creating spreadsheets and more.
Administrating often requires individuals who are able to multitask and get things done quickly and accurately. This skill is often required by firms as they may want someone to help the business stay on top of work and ensure everyone is on the same page. This skill is becoming higher in demand because with the job market increasing again many businesses need someone to oversee daily tasks, plan schedules and create useful documents which can help the entire business run as smoothly as possible.
9.Consulting
Many businesses hire consultants for a certain period of time to develop a strategy or action plan which could help the business reach a specific goal or target. The role of a consultant is to provide expert advice and come up with briefs and information as to what or why businesses should do something in order to achieve specific goals.
Consultants will often be hired due to their specific knowledge which the business may not have in-house. Another benefit of hiring a consultant is that as an external expert, there can be no conflict of interest when it comes to making their recommendations for the business. The consultant simply provides an expert opinion and follows a set of rules provided by the business to ensure work and research is carried out professionally.
Your industry experience and the knowledge you possess will determine whether you will be hired for a consulting project. For example, you may need to have had 5-10 years of marketing experience beforehand before a business would contact you and ask for professional advice relating to their marketing strategy.
10.Translating
As more businesses are trying to expand their services internationally, being able to speak and communicate using multiple languages is a great skill and is valuable for many businesses that conduct business internationally. As well as this, your role as a translator may even be to help expatriate employees to adapt and translate things for them to be able to understand and be comfortable with their roles in what would be a foreign environment for them.
With many businesses becoming international and the likelihood of employing a workforce filled with employees of a diverse set of backgrounds increasing, translators play a key role in helping foreign employees with understanding things such as the business models and values.
With 2022 right around the corner, freelancers are due to be in higher demand than ever before. These ten skills in particular are going to be the highest in demand for the reasons discussed, and therefore are extremely valuable skills to have for the year ahead. Whether you are learning one of these skills from scratch or you are already highly skilled in one of these areas, the freelancing opportunities for anyone possessing these skills are set to be plentiful.
9th December 2021
Related News
Latest News