'Tumble dryer of misinformation' may put freelance projects in a spin
An architect who ended up in court owing £500,000 from a project he had non-existent or messy written records for has suffered suspension from his profession.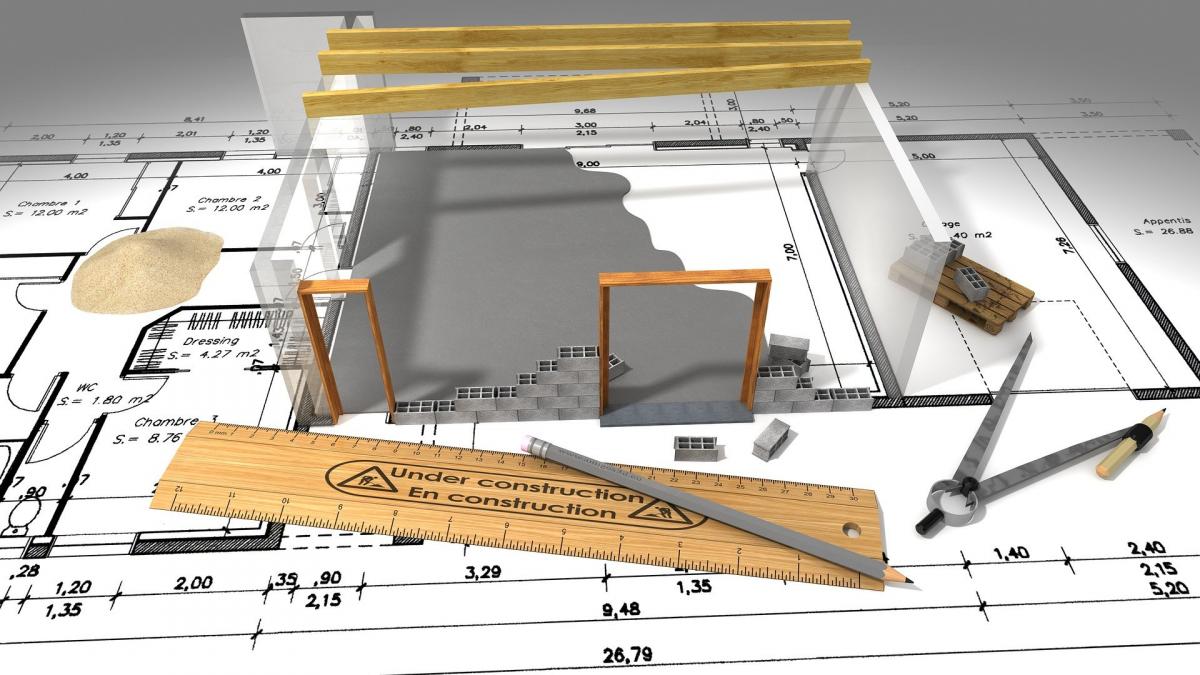 Daniel Marcal has been suspended for 12 months by the Architects Registration Board, after he bodged the construction of a 'glass cinema box on legs' at a £7million home in North London.
'Tumble dryer of misinformation'
Despite the "bespoke and high end" design brief from the client, Mr Marcal's records for the build, including daybooks, notebooks and sketchbooks, were condemned as a "tumble dryer of misinformation."
So said a High Court judge in February 2019 (when the architect was taken to court), who also found Mr Marcal had no written contract and, somehow, no written brief of his own for the project.
'Went on a frolic of his own'
Despite being previously involved in projects which won awards, the architect also failed to keep any records of meetings with the client, or the contractors he took on for the works.
When asked at court, Mr Marcal further failed to produce any records of progress or planning reports, meaning he had no interim accounts, and no valuations for the works either.
The judge also found the architect "went on a frolic of his own," and 'took a journey of exploration without inviting the client to accompany him,' by failing to consult at key stages.
'Ugly duckling that could not be turned into a swan'
That deciding for himself seems to explain why the judge said the "sleek" glass cinema box design ended up as an "ugly duckling" that "could not be turned into a swan."
Neglecting to 'check-in' with the client for feedback is a major 'no-no,' not just for sole trader architects like Mr Marcal, but for all other creative industries freelancers too.
But a legal expert says it was the architect's "confused, confusing, and chaotic" paperwork (as the judgment puts it) which was fatal.
'Records were in such a mess'
It is therefore another big clanger for freelancers to avoid.
"The architect's records were in such a mess that, in turn, it adversely affected the judge's view of the architect's evidence," says Roger Sinclair,  an expert in freelancer contracts.
Mr Sinclair also told FreelanceUK: "The case did not decide any new points of law. Rather, the case turned on the credibility of the witnesses, and on its own facts."
'Confused and not convincing'
In line with the assessment of the former solicitor, the high court judge said Mr Marcal's "recollection of key events was confused and not convincing."
Further suggesting that shoddy or absent paperwork thwarted his chances, the judge said Mr Marcal "gave the impression of being somewhat disorganised in his approach to this project."
Similarly, when asked for specifics, the architect was told by the judge that his answers were based on "little thought" and his "chaotic records."
'Be understanding of your client's expectations'
At contracts advisory Egos Legal Ltd, where Mr Sinclair is the founder, the lesson from the case for other creative industries freelancers is two-fold.
"First, be sure that your understanding of your client's expectations is properly documented from the outset, in a written agreement which accurately covers all material aspects of the work – what is to be done, how, when, where, and for how much – and which agreement lays a proper legal framework for the freelancer's activities.
"A properly drafted written agreement will reduce the risks of misunderstanding and dispute, and -- more generally -- will reduce the risks of things 'going wrong.'"
'Be diligent with journaling'
The advisory continued: "Second, be diligent with what we would call 'journaling' – the keeping of proper records, both of what you have done, and of the communications between you and your client.
Mr Sinclair added: "Time and time again, we see cases where either the party who kept proper records comes out on top – and/or the party who didn't keep proper records, loses."
'Capable of being remedied'
At court, the judge agreed with the client that they had little option other than to demolish Mr Marcal's "wonky" cinema construction, and so awarded the client half a million pounds.
Part attending the ARB hearing last month, the architect heard that he would not be erased from the register and would only face a suspension because his "conduct is capable of being remedied."
The board also said the 12-month order would likely have a "significant impact" on him (and his venture Dan Marcal Architects), but it suggested that the architect had already begun learning lessons, as he "appreciate[s] the nature of his failings."
6th August 2021
Related News
Latest News