Budget 2021: Freelancers cling to SEISS grants, unsure Sunak has a vision
Freelancers are relieved if not delighted that Budget 2021 extends the Self-Employment Income Support Scheme, both until May-September and to new sole traders, their advisers say.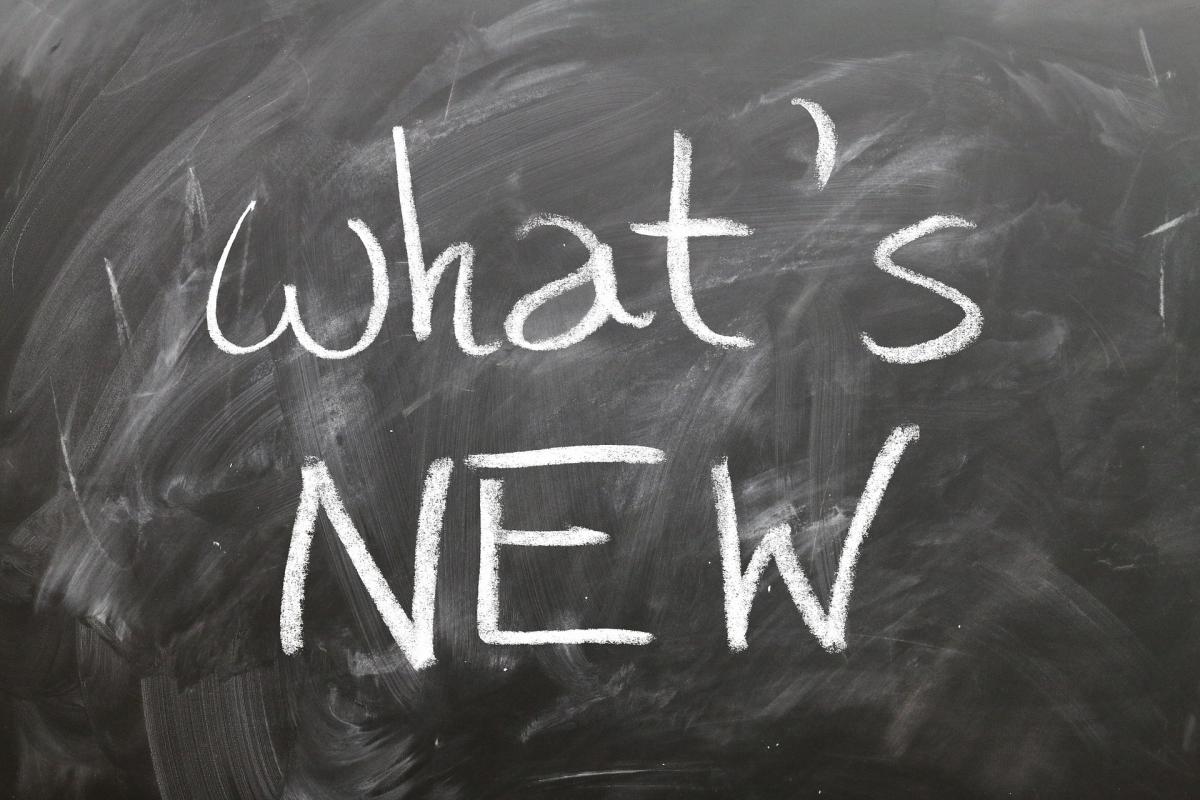 But they are less thrilled that according to chancellor Rishi Sunak yesterday, the fifth SEISS grant is up to 80% but will fall to 30% of profits if their turnover is down by less than 30%.
Nonetheless, the fourth SEISS grant for April to May will still offer 80% profit coverage with no such '30%' criteria, including to the newly self-employed who have just filed a tax return.
'Big positive, considering...'
Not only did advisers to freelancers want all three things (detail on the fourth grant, a new fifth grant, and an extension to new sole traders), but they also feared a Class 4 NICs hike.
To get what their clients wanted out of Mr Sunak, and to avoid what they didn't want – especially as the chancellor threatened all sole traders with the £240 sting, feels to some like a victory.
"Having feared the chancellor would make good on his statement aimed at the self-employed in March last year that 'we must all pay in equally,' today is a big positive," adviser Chris Mattingly told FreelanceUK. 
Boss at IR35 Navigator, Mr Mattingly added: "Given Mr Sunak also said in March 'it is now much harder to justify the inconsistent contributions,' his Budget offerings will relieve many freelancers." 
'IR35-ageddon looms for sole traders'
For his immediate clients, the adviser suggested they would likely be more downbeat – because no mention in Budget 2021 of IR35 reform is a sure-fire sign it will bite on April 6th.
Accountant Carolyn Walsh suggests that the changes to IR35 will pose more of an issue to sole traders than they think, even if they continue to not operate via a limited company.
"I'm almost certain that the UK's first ever 'tax day' on March 23rd 2021 will be the start of an 'IR35-ageddon' for sole traders, or at least for self-employed workers," the Andraste Accounting boss told FreelanceUK.
"So after the wrangling over when a contract is inside or outside IR35, I predict there will soon be the issue of when a worker is a sole trader or a self-employed 'worker,' which needs to be clarified and will bring tax law closer to, or in line with, employment law."
'New rights for self-employed'
A former tax inspector, Walsh believes that Class 4 NICs will "increase without doubt" at some stage, or that self-employed workers will be required to pay a new class of NI.
"This will be similar to secondary Class 1 NI," she predicts, "but in return, I envisage that the self-employed will then be entitled to holiday pay and statutory benefits."
For now though, the self-employed have a "small win", says tax lawyer Rebecca Seeley Harris. "So the newly self-employed of 2019/20 are now included within SEISS's 4th grant.
"And apparently," she added, citing the full Budget report, "there is going to be a 5th grant, ensuring, in total, with the new traders, that 600,000 more people can be eligible for SEISS."
'Eye-watering surprise'
Underlining the triumph on the SEISS front, the chairman of the Freelancer & Contractor Services Association, Chris James, admitted that he didn't believe it would be possible.
"I [did not] expect fresh new support for [the]…self-employed," he confessed.
"[I thought that the] retrospective claims would be eye-watering."
'Self-employed either have work, or they don't'
Another specialist on freelancer taxation, Graham Jenner outlined to FreelanceUK just why the SEISS extensions are so important.
"It is key that support isn't going to cease while [one-person] businesses are still trying to get back on their feet," the Jenner & Co boss said, referring to the ongoing covid-19 lockdown.
"Self-employed [traders] are particularly vulnerable, as it is often an 'all or nothing' situation for them. They either have a contract, or they don't."
'Lockdown restrictions remain'
"It's great to see the fourth SEISS grant has been kept at 80 per cent particularly considering the ongoing lockdown restrictions remain", agrees SJD Accountancy manager James Foster.
"It was also welcome news that, providing they have filed their 2019/20 tax return, the newly self-employed will be able to apply for both…[SEISS] grants [four and five]."
Yet sounding aware that 'tax day' looms, he urged: "The government must [continue to] support our contingent self-employed in the same way it does for employees through the CJRS scheme, which was extended to September as [well]."
'Most freelancers just want to get back to work'
Responding to Budget 2021 in the House of Commons yesterday, Labour MP John Spellar said that what freelancers and the self-employed 'really want to do most is get back to work.'
Phil Pluck, chief executive of the FCSA doesn't sound overjoyed with the chancellor's offerings to sole traders either.
"Further support measures are to be put in place for those workers who are self-employed freelancers, but…[we] remain concerned that these measures are still not comprehensive enough to truly support that element of the contingent working sector," he said. "Many will still be exposed to little or no help."
'Huge relief -- for some, not all'
Similarly, financial firm Hargreaves Lansdown believes that while Mr Sunak's SEISS's extension to first-time self-assessors is a "huge relief," to other equally hard-working sole traders, it will not help whatsoever.
"[Some freelancers] will finally get more of the help they so desperately need. However, this doesn't help all of those excluded from government schemes.
"There's no respite for self-employed people with profits of over £50,000 or who receive less than 50% of their income from self-employment, who will continue to battle on [unaided].
The firm's personal finance analyst Sarah Coles continued: "It must seem even more unjust that the scheme is scooping up hundreds of thousands more people, and still leaving them behind."
'Hopeful'
IPSE hinted it understands the arguments on both sides, agreeing Mr Sunak must not forget "struggling" busines soloists but insisting, overall, the chancellor offered freelancers some "hopeful" measures "in the midst of dark times."
Sounding positive too, albeit not without some serious-sounding reservations, is the Creative Industries Federation.
Chief executive Caroline Norbury said she welcomed the extension of covid-19 support schemes to September, the inclusion of the 'newly' self-employed in SEISS, and, also from Mr Sunak yesterday, a £408m injection into arts and culture.
"These measures will provide relief to many in the UK's creative industries, a sector that has been amongst the worst hit by the pandemic and that will be one of the latest to return to work." 
'Spread opportunity within the creative industries'
She also said: "Greater flexibilities in the apprenticeship scheme are very welcome, as we seek to spread opportunity within the creative industries more widely, as is the six-month extension of the Film and TV Production Restart Scheme."
According to the Budget Red Book, the £500m indemnity scheme will run until December 31st 2021 to help the UK screen production industry operate during the pandemic.
To try to boost its bedfellow sector, HM Treasury will input £300m to extend the Culture Recovery Fund to support key national and local cultural organisations, on top of a £90m input for national museums.
'Structural change for freelancers needed, urgently'
"As venues plan for a summer reopening, it is disappointing that proposals to introduce government-backed insurance for live events have not been adopted," said CIF's Ms Norbury, adding:
"This would provide the degree of certainty that is so desperately needed. There are also still thousands of people in our sector who are falling through the gaps. 
"More than just support, we need urgent structural change to ensure freelancers – a vital part of our future workforce – have every opportunity to thrive."
'Paying more tax'
Such individuals yesterday heard from the chancellor that their VAT, income tax and National Insurance bills will be frozen until 2026. Less positively, their tax-free personal allowance will be frozen too -- and for the same period.
Victoria Todd, the head of the Low Incomes Tax Reform Group reflected: "Although freezing the personal allowance for a period of five years will mean that anyone earning above £12,570 will end up paying more tax, we think there is an opportunity for the government to use this period to benefit those on the lowest incomes and reduce complexity.
"Those earning between the Class 1 primary National Insurance threshold – or, if self-employed, the Class 4 lower profits limit – and the personal allowance do not benefit from increases in the personal allowance. The cost on them is National Insurance at 12% for the employed and 9% for the self-employed, respectively."
'No vision, no long-term plan'
Also with lower-earners in mind is Pendragon Consultancy founder Janet De-Havilland. But without any 'vision' from the chancellor that goes beyond the short-term, the work specialist is concerned.
"There was no mention of the long-term plan, or of the increased protection for those on low pay or in insecure work, who have been disproportionately impacted by the pandemic," she told FreelanceUK last night.  
"The creation of new jobs is good news but not against the current backdrop, which has a lack of [freelance] worker protections – and these are still not addressed by this Budget."
'Taken the brunt'
The founder of freelancer marketplace PeoplePerHour.com sees covid's impact on independent workers similarly, yet he believes Mr Sunak did just about enough to improve their prospects.
"Freelancers and self-employed have taken the brunt of the recent economic turmoil -- they should be our top priority on the road to recovery," began the site's Xenios Thrasyvoulou.
"We welcome the measures the government has made in the Budget with improvement in access to grants, freezing of income tax contributions and holding the small business corporate tax rate [to 19% for firms with under £50,000 in profits]. 
"We feel that the government has been fair in its measures to protect and support small businesses [including] those that are self-employed".
'Fair, but financially viable?'
But aside to appearing "fair" (the chancellor used the word 'fair' some seven times in his Budget 2021 speech), and beyond providing sole traders with much-needed relief, an accountant who serves freelancers believes Mr Sunak still has some tough financial questions to answer for the self-employed.
More than just implying the numbers for freelancers could stack up a bit better than they do, SJD Accountancy's technical commercial manager Joanne Harris says: "While there were some positives overall in this Budget, [the chancellor] has not helped the majority of the UK's self-employed workers. And they will see an even greater squeeze on their personal finances in the years to come."
The accounting expert appealed: "With this in mind, there needs to be additional flexibility [from the government] in the coming months. It's unrealistic to assume the economy will bounce back immediately once coronavirus lockdown restrictions ease and protecting the livelihoods of individuals [who work independently] must remain a priority for the months, and even years, to come."
4th March 2021
Related News
Latest News