Calls to help 'excluded' freelancers persist, as Budget 2021 looms
Freelancers are being called to take action ahead of March's Budget 2021, after government aid to help businesses with a third covid lockdown left many sole traders cold.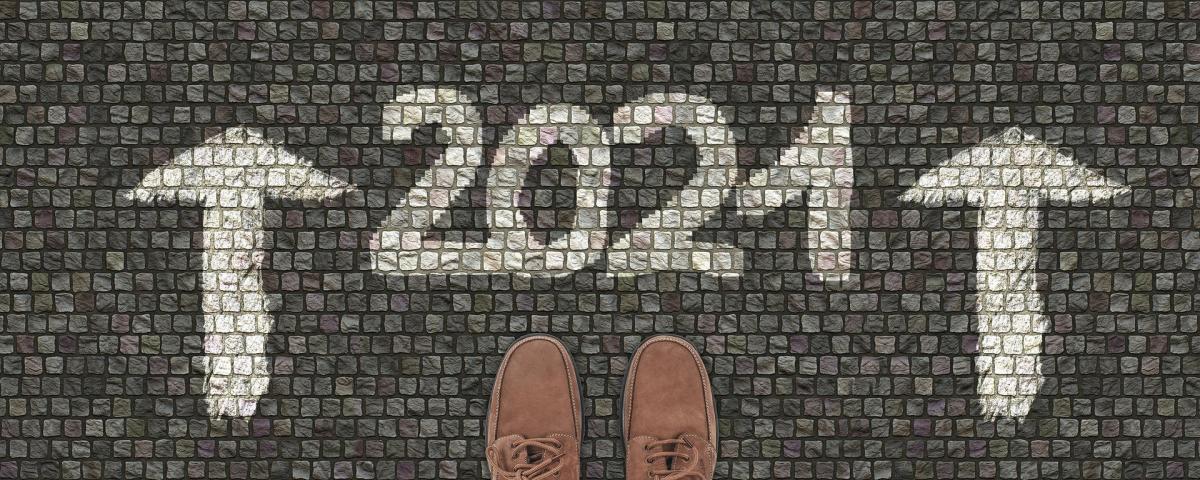 Issuing the first of the calls, IPSE said it wanted to hear from self-employed people who had been excluded from the aid, and now faced a further sting – a "hefty" tax bill by January 31st.
Assisting a newspaper with an article on the topic, the freelance group has noted HMRC's refusal to delay the self-assessment deadline, turning down appeals from firms and advisers.
'Taxman has decided not to waive, nor extend'
One such adviser, the boss of tax advisory DNS Accountants, Sumit Agarwal says: "HMRC has decided not to waive late-filing penalties, or extend the tax return deadline further.
"[But] it has…stated that pandemic-related disruptions and delays are a reasonable factor to take into consideration, and…the period needed to appeal a penalty [has been extended]."
Last week, the tax authority revealed that 25,000 self-assessors have taken up its covid-related Time to Pay facility, so they can pay their tax bill to a timetable they can afford.
But despite the taxman's concession (HMRC has put £70million onto instalments), the chorus of voices calling for support for one-person businesses is getting louder.
'Full plan for the self-employed needed'
Lib Dem leader Sir Ed Davey perhaps summed up the appeals best in a Tweet, saying the UK now needs a "full and comprehensive economic plan for businesses and [the] self-employed."
He said the plan should help ease the "unbelievable pressure" of a third lockdown, "otherwise this New Year will bring another wave of closures, redundancies and bankruptcies."
With tiny, one-person ventures clearly on its mind too, the FSB said that the third lockdown should make tweaking the Self-Employment Income Support Scheme one of five priorities.
And if government made the tweaks now, or at Budget 2021 on March 3rd, about 30,000 newly self-employed people could receive SEISS grants, says the FSB's Mike Cherry.
'Submit your particular experiences'
But for now, such 'new' yet excluded traders (defined as those who began freelancing post-April 2019), are being called by a parliamentary group to take action online.
"We want to hear from anyone who has fallen through the gaps in government pandemic financial support, including but not limited to…newly self-employed people [and] people who fell in the category of the 50-50 [income] rule," says the group, the Gaps in Support APPG.
Offering a form for affected individuals to input their evidence, the APPG said it also wanted to hear about the "particular experiences" and the "problems/concerns" of two other groups barred from the SEISS – PAYE freelancers, and sole traders earning over £50,000.
'The right thing'
Pointing out that newly announced lockdown loans for closed hospitality and leisure businesses do nothing for freelancers, status specialist Qdos has said "the right thing" for government to do now would be to offer "tailored support" to the self-employed.  
IPSE has characterised the loans similarly, regretting that for self-employed people running their own business without a premises, almost regardless of sector, the loans "miss the mark."
But far from getting a boost from chancellor Rishi Sunak in next month's Budget, the group's Derek Cribb fears that freelancers could be in the firing line.
In his New Year 2021 message, Mr Cribb, CEO of the Association of Independent Professionals and the Self-Employed (IPSE) warned: "There's a real risk that on top of the gaps in support, later in the year the government may try and introduce tax rises on the self-employed – to pay for support many didn't even get."
Asked about the prospect of freelancers being kicked when they are already down, Helen Christopher, a chartered accountant, says her expectation is that Mr Sunak will see sense and delay the pain.
'Many freelancers still struggling, despite talk of tax increases'
Operations director for Orange Genie, Ms Christopher told FreelanceUK: "I think there does have to be tax increases to pay for the coronavirus-related support that has been given.
"But these increases cannot be introduced in the short term while many freelancers are still struggling to ensure their businesses survive or find work.
"So I would like to think that Budget 2021 will focus on a short-term plan to minimise the damage to our economy and provide an 'early warning' of what we might expect to see in the future".
'Government needs to move to cover covid's cost'
However former tax inspector Carolyn Walsh believes that HM Treasury isn't feeling empathetic towards such atypical workers, given that forging ahead with IR35 reform from April 6th – as HMT is doing -- proves that "the government needs the money to cover the cost to the country of coronavirus."
And added Walsh, the managing director of accountants Andraste Accounting, the exchequer needs that money "sooner rather than later."
18th January 2021
Related News
Latest News