Has covid killed the co-working space for freelancers? Far from it
It feels like every part of the way we used to live has been affected by covid-19, from our socialising and travelling, right down to our shopping habits and the way we work.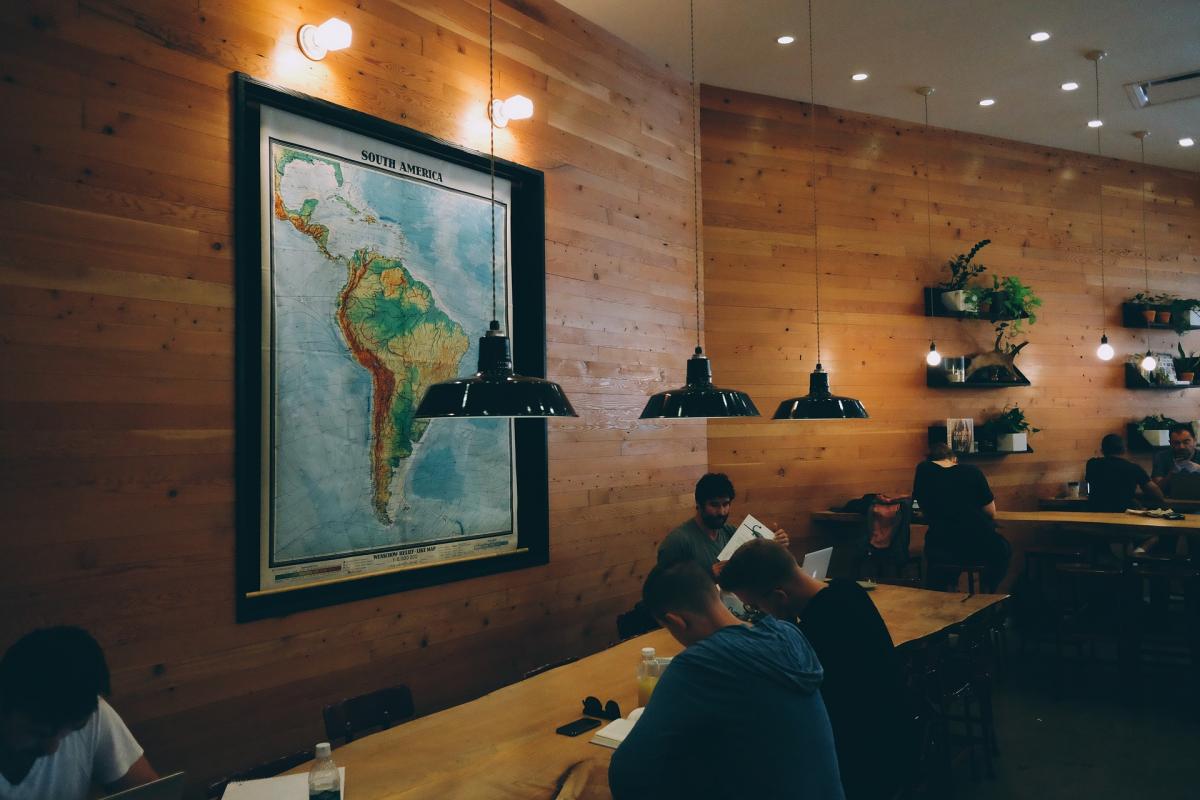 With a government order currently in place that individuals can only leave home for work purposes where it is "unreasonable" to work from home, we must deduce that the coronavirus pandemic has upended collaborative working and its future, writes flexible workspace expert Zoe Ellis-Moore, owner of co-working consultancy Spaces to Places.
The more interesting question, though, and the one that we can really learn from, is how has covid-19 changed co-working? Has it strengthened the cause for a move away from traditional office leases in favour of flexibility? Is it giving freelancers fed up with being locked down at home a new motivation to find a fresh work space once government restrictions lift? Or has covid killed co-working entirely, because we're all far too scared to share spaces with strangers?
Co-working at the start of 2020
Let's begin at the start of it all. Just before covid got into full swing in early March 2020, a study projected that, by the end of the year, there would be 20,000 co-working spaces worldwide.
It further projected that the number of co-working spaces would then double from 20,000 to 40,000 by 2024, growing at an average rate of 21.3% a year. According to the study authors CoworkingResources, 77% of the operators they surveyed said they personally had plans for expansion.
In short, the outlook for the co-working sector was overwhelmingly positive.
And then along came covid...
Growth would have sped up or slowed down since then, had it not been for the arrival of the pandemic. In time, the picture of how covid has actually affected this consistently buoyant market will become clear.
We're all waiting to see the quantitative impact the pandemic has exerted on the sector's usually break-neck growth rate. But already there are some developments we know of which will undoubtedly colour those final, much-anticipated figures.
In particular, these are some of the main ways that we've seen – and are still seeing – coronavirus change the economy of co-working.
Increased demand from holed up freelancers
Despite the pandemic, there's been a marked increase in the number of enquiries that co-working spaces are receiving from creative freelancers looking for a covid-secure way to escape their home office.
After the weight of isolation during the initial lockdown period set in, it's likely that more and more freelancers saw well-run co-working spaces as a way to socialise and do business, safely and legally.
Interestingly, we've also seen a skew towards men visiting co-working spaces at a higher rate than women in both November and December 2020. The true reason for this isn't definitely known yet. But it's potentially a result of sales-oriented teams (which are typically male-dominated), having the greatest incentive to return to the formal world of work.
Capitalisation of the high street property market
While this isn't strictly all down to the pandemic (given that 2019 was the worst year on record for brick-and-mortar stores in the UK), the events of 2020 have helped expedite a shift in the way that high-street real estate is used.
As the lockdowns reoriented consumer demand away from brick-and-mortar and towards ecommerce, a trend emerged of prime high-street retail units being converted for new uses. Co-working was at the centre of this trend.
Westfield London, for instance, submitted plans to convert up to two thirds of its anchor stores into co-working office space. The same thing happened on a smaller scale, too, with Co-Space opening a new co-working space in Reading's Broad Street Mall.
We expect to see this trend of turning shops into offices continue into the future, as more businesses begin to utilise a 'work-near-home' model that encourages employees to use co-working spaces in the vicinity.
More flexible offerings
We've also seen a move from operators towards offering greater flexibility in the way their spaces can be used and charged for. In some cases, that's the rolling out of a 'day rate' where one previously didn't exist, meaning users had to previously fork out on a monthly basis instead. In others, it's the opening of a new (covid-conscious) desk and seating/standing areas.
This improved flexibility was essential to meet the needs of the growing market of people with demand for a place to work near their home. Freelancers, for instance, want something very different from a co-working space that an SME with 30 employees wants!
New operators entering the market
Perhaps sensing the growing importance of flexible workspaces in convenient locations, a whole host of new operators have entered the market pre-pandemic.
Barclays Bank opened its 'Eagle Labs' spaces, Santander established 'Work Café', and Yorkshire Bank launched 'B Work'. As well as banks, hotels hopped on the bandwagon, with new co-working spaces also created by Ennismore and Accor, among others.
More than perhaps anything else, these new operators (created in some cases by huge existing brands) are a signal of confidence in the continued relevance and future growth of the co-working sector. But it should be noted, this signal was given before covid came along.
People aren't done with co-working
In general, there are more positives for the co-working market than one might think from the 'self-isolation' year that was 2020. Even anecdotally, conversations about offices, working from home, and the importance of flexible workspaces have never seemed to pop up as much! Craving a new way of working, particularly because the 'old' way was already showing its age, is very much the new normal theme of conversations that we're having right now.
It's largely thanks to people being more willing than ever to embrace the benefits that digital technology can provide – bringing us together even when we're apart. However, they're also more cognisant than ever of the need for human contact, connections, and collaboration. Some feel that the set of government-ordered lockdowns designed to help stop the spread of coronavirus have starved the UK's big cities of this important trio, so we expect the appetite for these three, once the third lockdown lifts, to be sharp.  
The outlook for co-working in the covid age
So, far from the death of co-working, the pandemic has provided the co-working sector with a new beginning. The circumstances of 2020 forced adoption of 'WfH' practices en masse, highlighting to many just how much efficiency and productivity could be unlocked using remote worker technology, virtual calling, video-phone software and the cloud.  
Despite this, the future of co-working post-covid is still hazy. For example, we still don't know for sure whether businesses that have been forced to send their employees to work from home will commit to that choice. Similarly, people's risk-appetite for working in communal spaces with strangers is hard to gauge, as is the prospect of measures, restrictions or precautions that the government or co-working spaces themselves might take, potentially as far into the future as the winter of 2021.
Ever the optimists, our prediction is that the remarkable pace of change that's unfolding in front of our eyes in the commercial property market is unlikely to slow any time soon. Even at our most cautious, we see a future of co-working spaces being the norm in the new normal, as a balanced part of a widespread work from home, and work-near-home model. In that sense, it seems to be the traditional office with its rigid 9-to-5 rota that covid seems to have killed -- a casualty of the pandemic which both creatives and the self-employed alike will do just fine without.
14th January 2021
Related News
Latest News