Intellectual Property Changes: what freelancers need to do before Brexit
The end of the transition period for the UK's departure from the European Union will now take place in less than 50 days.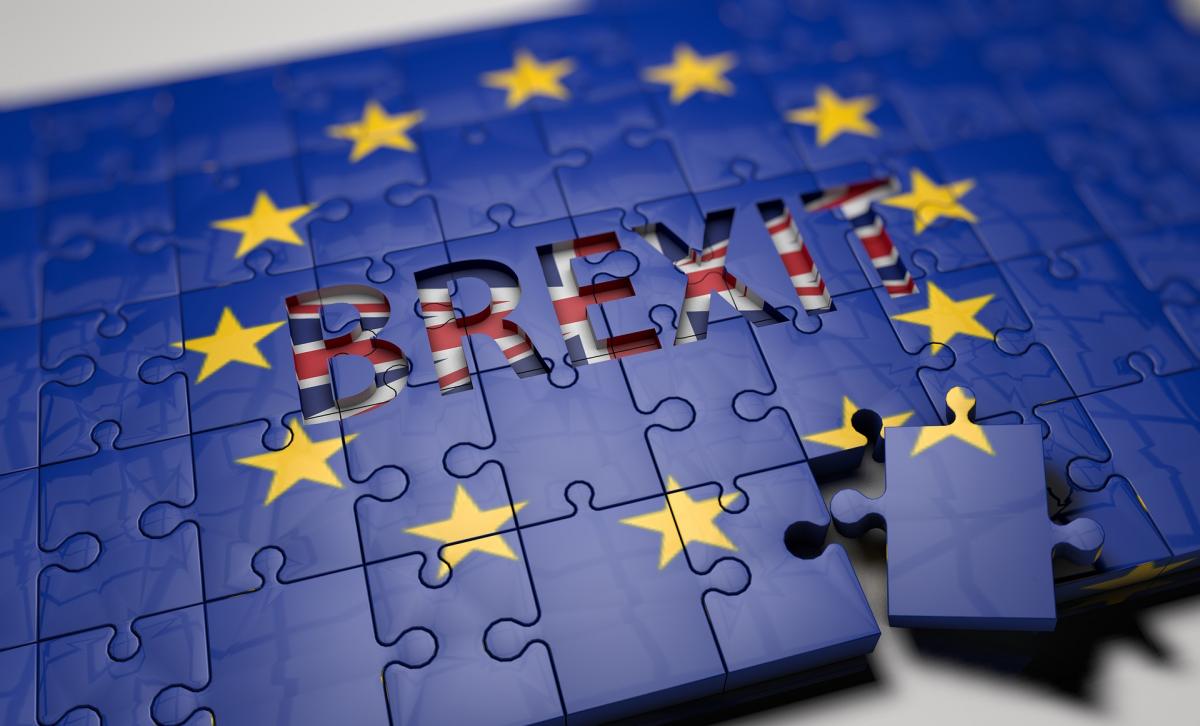 The departure will affect or have an influence on many areas of running a business, including intellectual property rules, so let's assess how IP will change for freelancers and the self-employed, writes Lily Morrison, legal consultant at Gerrish Legal.
IP & IPR: quick explainer
Intellectual Property (IP) is something capable of legal protection because it has been created or invented by a person using their mind and creativity. Unsurprisingly, this means that there are a lot of Intellectual Property Rights (or, IPR) involved in a freelancer's work. It can be a story, song, software code, illustration, document, web design, report, or anything else that has taken independent thought and work to be created!
As an EU law firm, we always urge freelancers to be aware of the IP applicable to their inventions and creations throughout the territories they may operate in, and to ensure that it is protected properly, so that the benefits of this protection can be used to their advantage.
IPR: ins and outs, plus pitfalls
Failing to take note of your own IPR can result in allowing competitors to copy creations, or clients continuing to use these creations without paying a fair amount for them. An understanding of IP also ensures that freelancers do not infringe the IPR of other freelancers or businesses, avoiding costly sanctions.
IPR can be unregistered, with the rights arising automatically upon creation and vesting in the original author. This gives the author protection against anyone else using the right, such as unregistered trademarks, unregistered designs or copyright.
What about registered IPR?
And IPR can be registered by a freelancer, meaning the right will be granted by an official body upon application after review, such as by the UK Intellectual Property Office (IPO) or the European Union Intellectual Property Office (EUIPO). Registered IPR exists territorially, meaning an IP holder has rights only in the area they have actually registered their IP in.
Registered rights are normally monopoly rights -- once a freelancer owns them they can generally stop anyone else in the same territory from infringing on them without permission.
Not only do IPR offer protection from ideas being copied and brands being diluted, but they can also be financially advantageous. For example, if a business requests the use of a word that has been registered by a freelancer as a trademark, the freelancer has the choice of entering into an agreement which may provide another source of income to the freelancer as well as control over how that business can use the phrase or word that has been protected by the freelancer, in certain territories only, or in relation to certain services only.
The four main pillars
As a quick summary, the rights that can exist are:
Protection of technical features of products or processes for a limited period, which must be applied for and registered (The UK has no plans to leave the European Patent Office, so this is largely unaffected);
Protection for the expression of original artistic, musical, dramatic and literary works, which does not need to be registered and arises automatically on creation (mostly governed by UK law or the law of the territory in which the right is claimed, and will not generally be affected by Brexit);
A sign or symbol used to distinguish products or services, such as a brand name or logo in the territory that a business operates in. If it is not registered, there may be some protection for the goodwill if another business copies a freelancer, however this requires a lot of proof and can be expensive so registration is highly encouraged; and
Protection for the appearance of whole or part of a product, which if not registered gives a right against copying only, but if registered provides a legal monopoly.
What will happen after Brexit?
To a certain extent, the rules around IP are harmonised across the EU. Up until now, rights existing in any EEA member state also exist in the UK. However, this is set to change very soon.
As such, it is important for freelancers and small business owners to identify which of their rights could be affected by Brexit. Indeed, recent guidance from the UK Business Secretary urged businesses to carefully consider their design rights, trademarks and any other IP they use, to ensure that usage can continue after Brexit. Below, we consider the main points to be aware of, and how they affect freelancers.
Trademarks
Until now, UK-based freelancers have had the option of registering a trademark either in the UK with the IPO, which will grant protection in the UK only, or with the EUIPO which will grant protection everywhere in the EU including the UK.
After Brexit, freelancers holding EU trademarks that were registered before the end of the transition period will be granted comparable trademark rights in the UK, without any need for re-examination, while maintaining all of their EU protection. So, they will now own protection both in the EEA and the UK. Even if the EU trademark was not used in the UK in practice before December 31st 2020, a comparable right will be granted.
The comparable rights are granted for free and there is no requirement to apply for them. As well as this, any EU trademark applications which are still pending at the time of Brexit will be granted a further nine-month grace period after December 31st during which time the right-holder can request to receive comparable rights in the UK.
Therefore, for any freelancers who do not have their trademarks registered yet, or who are only registered in the UK, this year has been an important time to consider EU registration.
This registration will grant trademark-holders a much wider scope of protection all over the EEA as well as the UK, and does not require extra fees to grant UK protection despite the UK leaving the EU.
While registrations with the EUIPO normally take around five months on average (but can be longer depending on the complexity of the registration), we would encourage any freelancers keen to gain protection in the EU to send off applications now, with the help of a lawyer, to take advantage of the nine-month grace period. After this, UK and EU registrations and protection will be separate, which means more time and expense and, if forced to choose between territories, less protection!
Registered and unregistered designs
In the UK, designs which have not been registered are protected for up to 15 years from when they are first recorded in a 'design document,' and the EU protects designs when they are first disclosed to the public for up to three years.
This means that a UK-based freelancer who has created a design which is capable of protection should consider carefully disclosing these designs soon, in order to gain protection in the EU as well as the UK.
The UK has created specific legislation to deal with unregistered designs after Brexit, which will create a supplementary design right which subsists alongside a UK unregistered design right, in any design right first disclosed in the UK after the transition period that would, but for Brexit, have been granted protection in the EU. However, this process could be complicated and will be available for a limited time.
If a design has already been disclosed and registered in the EU before the end of the transition period, registered community design-holders will have a comparable right in the UK, as with EU trademarks. These rights will also arise automatically without the need for further registration or extra fees.
Therefore, it may also be in a freelancer's interest not only to disclose any designs but also to register them before Brexit, to ensure a higher level of protection throughout the EEA as well as the UK.
Recommendations
While we encourage all freelancers to be aware of their IPR, there can be disadvantages to disclosing IP before it is the right time to do so. For example, disclosing a design could open a freelancer up to the possibility of being copied before it has been determined if the design is capable of protection.
Therefore, while we encourage all freelancers to consider registration of trademarks and designs before the end of the transition period to ensure the most protection possible, we would also encourage freelancers to discuss their specific rights with a lawyer to ensure this is the best next step for their business. And also, for freelancers to enter into an NDA (Non-Disclosure Agreement), for any IP that they disclose to third parties which has not yet been registered.
On this note, after the transition period, if a freelancer does decide to register designs or trademarks in the EU, UK lawyers will not be able to represent them. If you have a UK lawyer you have already built a relationship with, and do intend to register your IP, this is another reason to start the process sooner rather than later!
UK lawyers involved in applications registered before the exit date which are pending can continue to deal with the case with the EUIPO. But after December 31st freelancers will need to find EEA-based representation for EU registrations.
Final thought
Despite uncertainties looming large as we approach the end of the year of coronavirus and the dawn of 2021, we hope that the above guidance will prove useful to freelancers in trying to ensure the highest level of protection which suits their business in these still far from normal times, in which Brexit represents only one of the unknowns that we all still face.
19th November 2020
Related News
Latest News