Creative freelancers size up the 'covid labour market,' flooring many but letting others flourish
A few bright spots in a gloomy creative freelance labour market have emerged, despite industry and individuals still having to think laterally to stay afloat as covid-19 persists.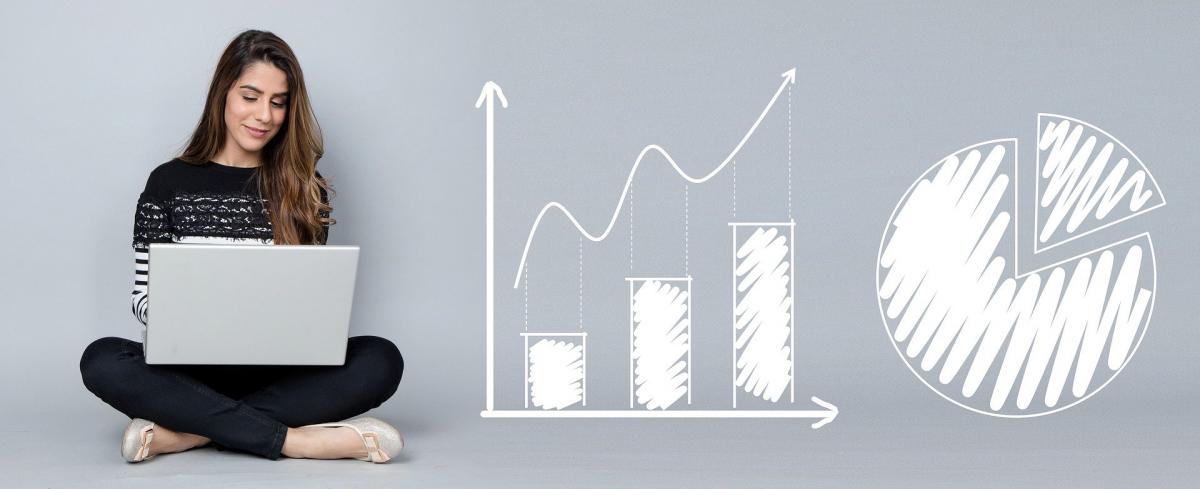 Handed to FreelanceUK, data from PeoplePerHour.com shows that demand for some freelance creatives during lockdown was higher than in the same period before lockdown.
The project site's positive reading, which includes a 30% spike in demand for logo designers, represents the first lift for creatives since forecaster Oxford Economics warned of 400,000 creative industry job cuts.
'More than one in three freelancers have lost their jobs'
Projected as a direct result of coronavirus in the UK, the cuts include the removal of some 287,000 creative contracts, which were in the economy in 2019 on a self-employed basis.
"The greatest impact to date has been felt by freelance [creatives, as] more than one in three respondents reported having had all their freelance contracts terminated", the forecaster says.
Similarly, in the same Jan-March period and also based on a poll of Creative Industries Federation members, almost half (46%) of freelancers had 50% of their work terminated outright.
'Freelance economy can flourish in uncertainty'
By region, London is set to be hit hardest and by value, the capital will bear the brunt of the UK's anticipated creative sectors turnovers' loss from the pandemic -- a hefty £77billion,  according to Oxford Economics.
But reflecting on statistics from his site, PeoplePerHour's CEO Xenios Thrasyvoulou said he believes that the self-employed would defy the forecasters, and even the pandemic.
"Our belief remains the same," he told FreelanceUK in a statement, "that the freelance economy can flourish in uncertain times, due to [its] flexibility and on-demand nature".  
'Design, illustration, graphics and audio-visual projects -- all up'
His online portal yesterday revealed that it saw a 15% increase in demand for design projects since the UK's lockdown was announced on March 23rd 2020.
During the shutdown (which has now started to lift), the site's illustration and graphics projects similarly expanded, by 18% -- as did its video and audio projects, up by 21%.
Logo design saw the biggest uptick (30%), in contrast to projects which require the final end-user to touch them, like brochure design (down 17%) and business cards (down 29%).
'Film and TV shoots haven't taken place'
Speaking to the House of Commons, Labour MP Tanmanjeet Singh Desai has echoed how the defence against covid-19 can inadvertently attack swathes of the creative industry.
"Due to the limits of social distancing, many planned film and television shoots have not taken place," he said. "And local theatres are in a serious predicament."
Since the MP's comments in relation to Slough and its nearby Pinewood Studios, the government has announced that all "live performance venues" can re-open from August 1st.
'Doing all they can to make it work'
Reacting to one open-air theatre preparing to raise its curtain for Aug 14th (while somehow adhering to the one metre-plus distancing rule on stage), a creative took to Twitter to rejoice.
"What amazing news this is! The creative industries are given some freedom and they do everything they can to make it work."
For many creatives who are more office-based, it's more a case of making their CV work -- simply to try to secure some work.
'For creatives, they have dull CVs'
"I'm 56 CVs in [to the pile of applications we've received]," said an agency's content boss "and I have to say, for creatives, copywriters have dull CVs.

"If I read 'I craft high-quality, original content' one more time I might just have another LinkedIn rant."
Asked yesterday by FreelanceUK how creative freelancers can make their CVs stand out from the crowd (for the right reasons), a résumé writing expert endorsed his 'What' test.
"It's very easy to be generic when writing a CV and using words for word's sake that sound lovely but mean very little," said the expert, Matt Craven.
"In fact, I have just been reviewing a sentence in a CV that read as follows, 'with detailed knowledge of how to achieve results within large organisations.' The lack of specificity makes the sentence sound like a 'filler' statement, with no substance behind it."
'Applicant should avoid vague, generic and clichéd language'
Craven, who is the founder of The CV and Interview Advisors reflected: "My comments were "WHAT kind of knowledge?", "WHAT kind of results?" and "WHAT kind of large organisations?"
"[So candidates should] use the 'WHAT' test and steer clear of anything that reads vague, generic or cliched. A better sentence would have been 'utilising a detailed knowledge of recruitment processes to acquire top talent while reducing costs for large creative sector organisations.'
"This revised sentence is far more specific and as a result carries more punch."
'My most unnerving time ever'
Online yesterday, it was a management job candidate who sounded punched, winded and totally floored at being on the receiving end of the covid labour market.
"I would be lying if I said this lockdown period has not been the most stressful, unnerving and uneasy time I have ever gone through," said the candidate, a former manager for a gig economy giant.
"I have learnt that the job climate at the moment is brutal, tough, incredibly competitive and totally underestimated. I see too much on my social media, LinkedIn especially, giving the illusion everything is rosy, when some of us are going through the toughest periods of time."
'Give the bad news, but with the boost of constructive feedback'
A recruiter sympathised and even asked other agents to do the right thing with the unsuccessful:
"Your candidates are going through a lot. Give them a call, thank them for their time, and give some actionable feedback or at least insight into why the decision was made.
"These are tough times," the agent added, "but recruiters are in a unique position where they can simultaneously deliver bad news, while lifting someone up and helping them get better for the next time around."
'Still higher than before the covid crisis'
The advice comes as new research by Indeed.com and the Centre for Cities found the most competitive, hardest cities to currently land a job are (in order); Middlesbrough, Sunderland, Dundee, Luton, and Burnley.
The website's Pawel Adrjan added that Exeter, Reading and Bristol were now among the least competitive cities for applicants, beaten only by Cambridge and Oxford, where "competition for jobs is lowest," he said, "though still higher than before the [covid] crisis."
12th July 2020
Related News
Latest News