Freelancers overlooked in creative sector's £1.57bn covid lifeline
Freelancers are dismayed at appearing to be largely overlooked in a hefty £1.57billion package of support to help the creative and cultural sectors "weather the impact of coronavirus."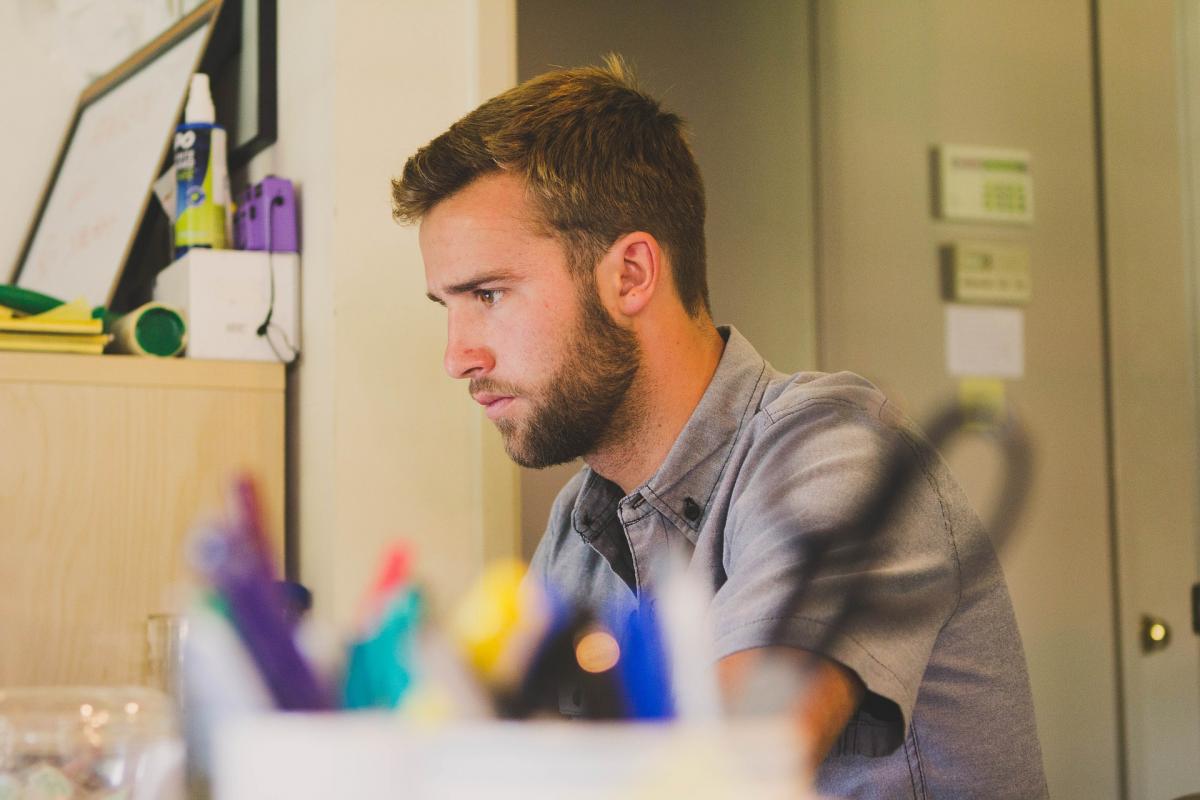 Unveiled by culture minister Oliver Dowden, the package was initially well-received by supporters of the self-employed for specifically mentioning the sectors' freelance workforce.
In particular, Mr Dowden's department said the package's £270m worth of loans and £880m of grants would help "restart" covid-hit projects and support their staff, "including freelancers".
'Heartening'
Taking the government at its word, the Creative Industries Federation said it was "heartening" to hear DCMS officials make a "reference" to the package "supporting freelancers."
But unfortunately for the estimated three million freelancers excluded from the state's covid-19 income support offerings, the new funding "lifeline" (in the government's own words) contains little more than this 'reference.'
Rather fittingly, ISM Music was first to hear that the sounds Mr Dowden was making in a radio interview did not add up to direct help for the creative sector's dominant worker-type.
Deborah Annetts, ISM's chief executive said: "[He is] now speaking…about the UK being a creative industries superpower…[but it] sounds like the package will not help freelancers".
'Forgetton freelancers, a scandal'
Drawing on the detail of the package once it had emerged, media and entertainment workers' union Bectu confirmed the worst fears of many: "This support was necessary.
"[But] the government…[now] needs to think again on support for the forgotten freelancers.
"[These self-employed workers] have fallen through the gaps…and it is a scandal that they have been ignored by the government".
'Many thousands have received nothing'
Responding to the criticism online, Mr Dowden reportedly said schemes likes the SEISS have already been set up by the government to help independent workers with the income blow inflicted by covid-19.
Bectu's Philippa Childs was incensed. "You are wrong that the majority of freelancers working in the creative industries are able to access the CJRS or the SEISS," she tweeted the minister.
"We and Excluded UK can confirm that there are many thousands of freelancers working in the industry who have received £0 since lockdown."
'Desperate for government support'
Childs was referring to a newly formed non-profit outfit, set up to represent what it estimates to be three million sole traders, ineligible for the Self-Employed Income Support Scheme (SEISS).
A chunk of those work in the festival and events sector alongside Tim Pravda, a set and bar-build manager, who also reached out to Mr Dowden using social media.
"I have over 1,250 PAYE freelancers I work with closely every year," Mr Pravda wrote. "Like myself, they are now desperate for government support.
"You have to remember [that] in Live Events, we have had every bit of work cancelled until 2021. When will you listen to us?"
'Freelance creatives types'
Not convinced that the minister will listen, other than perhaps to his own parliamentary colleagues, is Jamie Stone MP.
"[A] new All-Party Parliamentary Group for the Excluded will meet for the first time tomorrow to help those left with no income in coronavirus, abandoned and ignored by the Government, " the Lib Dem MP wrote yesterday, after the group counted its 100th member.
He added: "Hairdressers, taxi drivers, freelance creative types – the list goes on. This seemingly eclectic bunch of hard-working people all have one thing in common: they all call the UK their home. 
"[But] since discovering that they were to be excluded from government support schemes, this wide-ranging group of people been left to beg the government for help."
'Potential solutions'
Writing for parliamentary magazine The House, Mr Stone also said today's meeting would hear "potential solutions" tabled for those workers facing "challenges" from being without state support amid the pandemic.
He wants creatives, sole traders and other freelancers to ask their local MP to join his APPG because, he said, "we need as many MPs from different parts of the country, representing different parties, to help us force the chancellor into a U-turn." 
Daisy Cooper MP, also of the Liberal Democrats agrees. "[New emergency cash] for creative industries [is] extremely welcome," she said of Mr Dowden's £1.57 funding package.
"But the government must not forget excluded freelancers who are yet to receive any help."
'Rectify without further delay'
Broaching her concerns to the minister directly, Ms Cooper has written a letter asking him to 'rectify without further delay' the exclusion of many sole traders from the SEISS.
And time is indeed of the essence. "Our creative industries helped us through this lockdown," began the satirist, TV personality and award-wining script writer Armando Iannucci.
"Music, film, comedy, TV, streaming theatre, books, art: it helped get us through.
"They pour billions into the economy: they need financial support now, or they simply won't be there when lockdown is over."
'Do you want to live in a society free of art?'
A voiceover artist and director, Paul Carmichael, echoed that without its practitioners, the creative industries might look a little drab once the pandemic passes.
"Presumably [if they are employees and] aren't freelancers, they will have been furloughed.
"[But] the vast majority of people working in the creative industries are [freelance and] on an average [pay] with families and mortgages. Why do you want to live in a society free of art?"
Perhaps Mike Clancy of the union Prospect summed up the consensus best. "The government have shown they are willing to act on this [the need for cash by the creative and cultural sectors].
"[But now] it is time for them to act on the 'forgotten freelancers' too," he said. "These workers, so unfairly left out of government support schemes need some support".
'Freelancers' contribution increasingly being understood'
Last night however, and in light of a government pledge to soon outline application details for the funds after officials referenced freelancers, the Creative Industries Federation was upbeat.
"The real value and contribution of freelancers is increasingly being understood better by government," the federation's CEO Caroline Norbury told FreelanceUK.
She added: "We stand ready to test new models and ways of working to ensure that the future of the next generation of talent is secured and freelancers are better supported.
"We need to build a fairer and more equal sector and this [very welcome investment] money [from the government] needs to be used to facilitate this -- we can't go back to the way things were. We need to re-set, re-imagine and re-start."
6th July 2020
Related News
Latest News