Covid-19 lockdown: How parents who are self-employed can homeschool their kids
As a working mum with two children under 8, the coronavirus lockdown has brought some unique challenges to running my business that I could never have expected at the start of the year, writes Emilie Heaney, founder of Start-Up Marketer.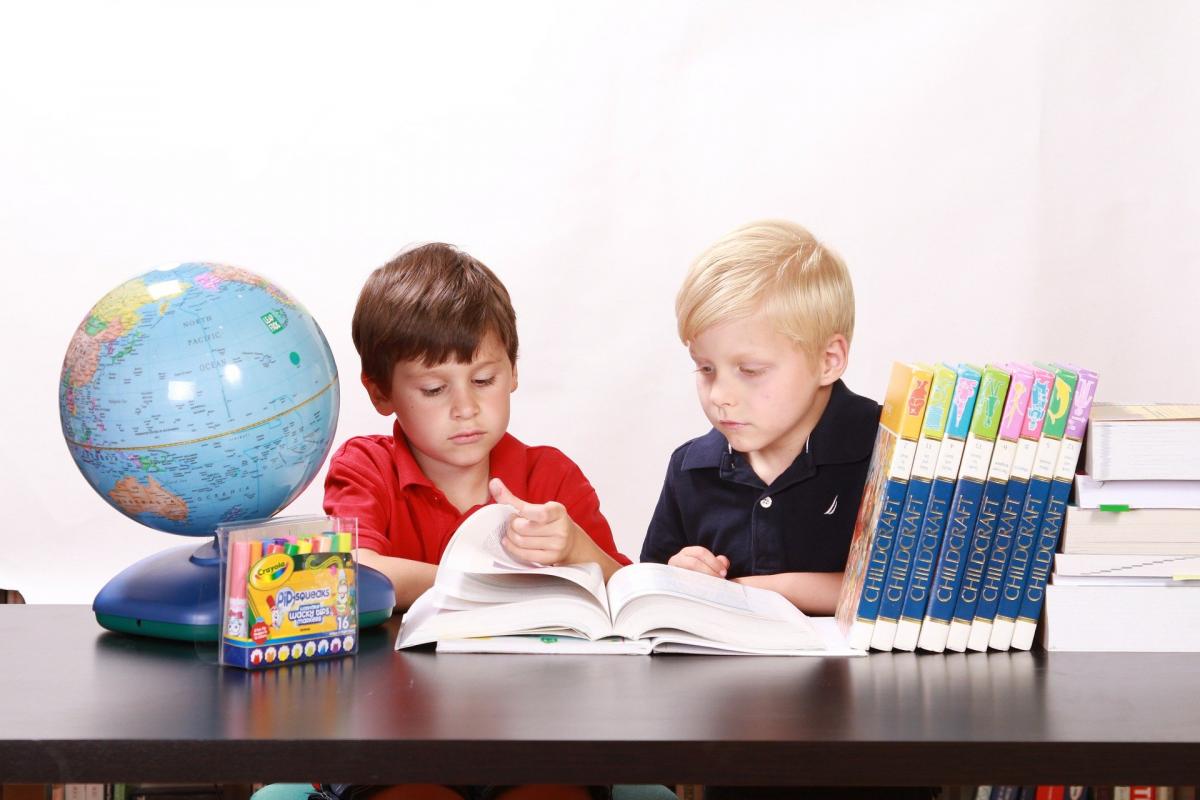 In less than a week, I had to transition from working as a fully-fledged freelance consultant to homeschooling my two children, somehow finding time for both business and education in our not overly large home! Getting that balance right has been a real challenge.
However, four weeks on, I feel like I'm making progress and we have found a rhythm that works for us. I don't claim to have all the answers and I am still learning every day, but here are my top tips for homeschooling as a creative industry freelancer or self-employed trader.
1. Set a routine (and activities) to help you take one day at a time
Setting a routine is easier said than done, I know, but whatever age your children are, it's a good idea to get them used to 'school days' at home.
This is as much for your benefit as it is for theirs. If everyone in the house knows the difference between weekdays and weekends, even during lockdown, you're far more likely to be able to achieve the must-do things in your schedule.
For homeschooling, this means waking up at a set time and having 'lessons' and break times planned into the day. Homeschooling activities will most likely be dictated by what you get sent from school, but you can also build in your own educational activities too. You might like to choose activities that you and your children will both enjoy and that are a bit different, whether that's learning about coffee, or delving into the history of computers. Learning how they're iPad came to be might be an easier 'sell' than doing the times tables, even if is part of a game!    
However, for the more serious bits, the BBC have just launched a fantastic range of bitesize resources that are grouped by age (starting at ages 5+) and go all the way up to school year 10. This lets parents set your children tasks that will challenge them and help them learn, even if your school are not providing you with home-learning materials.
But all work and no play…So it's also a good idea to build in some burn off time where your children have a chance to get out some of their energy, whether that's by going for a run outside or doing PE with Joe Wicks! This will help them (and you!) stay healthy and sane!
Work with your children to draw up the timetable if they are older, or let them colour it in if they are little, so that you give them some ownership over planning out their days. The key to homeschooling is to work together with your children and get them onboard with what you are trying to achieve.
2. Try to be flexible with your own business's work hours
In an ideal world, your children would learn independently, and you would be able to keep your normal self-employed hours, but we all know this is next to impossible! As a result, you might need to be more flexible with your freelance working hours than you would ordinarily be.
That might mean working on less demanding tasks at the table as your children do their lessons, taking a break from what you're doing when they need extra help. It could mean setting your children chores to do while you try to fit in an hour of uninterrupted work, or it might involve working later hours after your children have gone to bed.
Though it's not ideal, the trick for balancing work and homeschooling is to fit in work time wherever you can find it. Seize every free opportunity when your children are occupied and prioritise the most urgent jobs on your 'to-do' list.
3. Teamwork makes the dream work
If because of coronavirus you're self-isolating with a partner or a family member, try to get them on board with homeschooling too. It is really important that every adult member of the household is doing their bit during lockdown and you are working as a team! Whether that's mums, dads, uncles, aunties, grandparents or even older siblings, if they're an adult living in your house, they should be chipping in to help with childcare.
I've been enormously lucky that my husband is also working from home due to covid-19, so he is around to help share the work of homeschooling. But this has been an adjustment not just for my husband, who normally works long hours in the city, but for my children as well! They're slowly learning to go to Daddy instead of Mummy when they need to ask things.
If you are a single parent or your partner is a key worker and working away from home, you could ask grandparents and other family members to help with the childcare remotely. This sounds strange I know, but it really works! Last week, my husband and I both needed to make work calls at the same time so my Dad FaceTimed my children and they all watched Thunderbirds together and then played a game of charades! I don't know who was happier, the children or my Dad (!), but they all had a lovely time and my husband and I got to make our calls in peace.
This might not work for long periods and you have to explain that your children can come and get you if they need anything as your parents obviously can't help with practical matters, like toilet breaks, virtually. But if you need to make an uninterrupted call then this could provide some temporary respite.
Your A-Team should also include the children. It will take all of you to make homeschooling work and this is an opportunity to come together to work on a project and give them some responsibility. This obviously depends a lot on how old your children are, but even giving them simple jobs to do to help the 'lockdown effort' will help to make them feel part of your team. For example, I have asked my four-year-old to set the table every day while I am preparing the dinner. It is helping him to feel included and he loves it! 
4. Establish boundaries for work and play
To help your children with this transition as much as possible, try to make it clear what your 'work time' means for them. If you have work that needs your undivided attention and silence to get it done, try to find a room in the house -- away from the main rooms where everyone gathers -- to act as your office or work room. Explain to your children that when you're in the office with the door closed, that means you're working and they need to go to Daddy/Mummy/another carer, instead.
If there aren't any other adults in the house, you can still establish these boundaries but in a slightly different way. If you've got work that needs your absolute attention, try giving your children a film or educational programme to watch. Unless your children are very young and need to be watched constantly, you can still go in another room and make it clear that they can come and get you when the programme is over or if there is something they need urgently. Otherwise, they shouldn't come in. This is especially helpful if you have to make a work call or need to do a video conference and don't want to be interrupted.
You might want to use a sticker chart to help reward good behaviour. Put it on the door of your office so that they can see it when they come to the door. Give them a sticker for every work session where they don't come and disturb you and use lots of verbal praise and encouragement too. If they manage to get 5 stickers, you can give them a small prize as a reward.
If you have a young baby, then consider baby wearing while you work. Often little ones fall asleep when they are in their baby carrier and you will have your hands free to get on with your work while they nap. When my children were very small, I used to get loads of my work done while they slept happily in the baby carrier. It was how I started my business back in the early days and I have lots of freelance friends who have done the same.
5. Make the most of the free time you have
Though the concept of free time might seem like a luxury, you can carve out a few hours in your day for just hanging out and playing with your children. Even if that's only taking advantage of a lunch hour and the time at the end of your working day before they go to bed, it's really important that you take the time to have fun with your children and give them your full attention. Put away your phone and laptop and enjoy some old-fashioned games or activities as a family. You could go for a walk, bake some biscuits, paint a picture or anything else you all enjoy!
This is really important for your children and for you. Due to covid-19, their normal routine has been disrupted and they might not understand why you're not giving them the attention they normally get when they're at home during the holidays, for instance. By making the most of the precious free time you have in your day, you can help make the compromises a little bit easier. It can also be hugely beneficial for your mental health to step away from your desk and the pressures of work and just connect with your children.
If you can, get outside and get some fresh air together as a family. Under the government's coronavirus guidance, we are all allowed to take an hour's exercise outside a day, so make the most of it!
Final thought: It's ok to compromise
One of the biggest challenges for homeschooling parents is the guilt factor. On top of everything else, we are now solely responsible for our children's education and the pressure is huge! The most important thing to keep in mind is that it is not all on you. If your child misses a Maths session once in a while or you decide to put on a programme instead of doing a complicated activity, that's ok. You have to find what works for you as a family and what is going to minimise your parental and freelancing stress as much as possible. No parent is perfect -- regardless of what their social media says, so just do your best and you'll get through this time together, as a freelancing household and as a family.
Editor's Note: The author, Emilie Heaney, set up Start-Up Marketeer to help freelancers and entrepreneurs launch and grow their online business through effective digital marketing. Her mission is to let you tell the world about your amazing idea, product or service without a hefty agency price tag!
27th April 2020
Related News
Latest News