Covid-19: Sunak urged to urgently close gaps in support for self-employed
The chancellor is being inundated with appeals from supporters of freelancers to 'close the gaps' in his financial support package for self-employed people during the covid-19 crisis.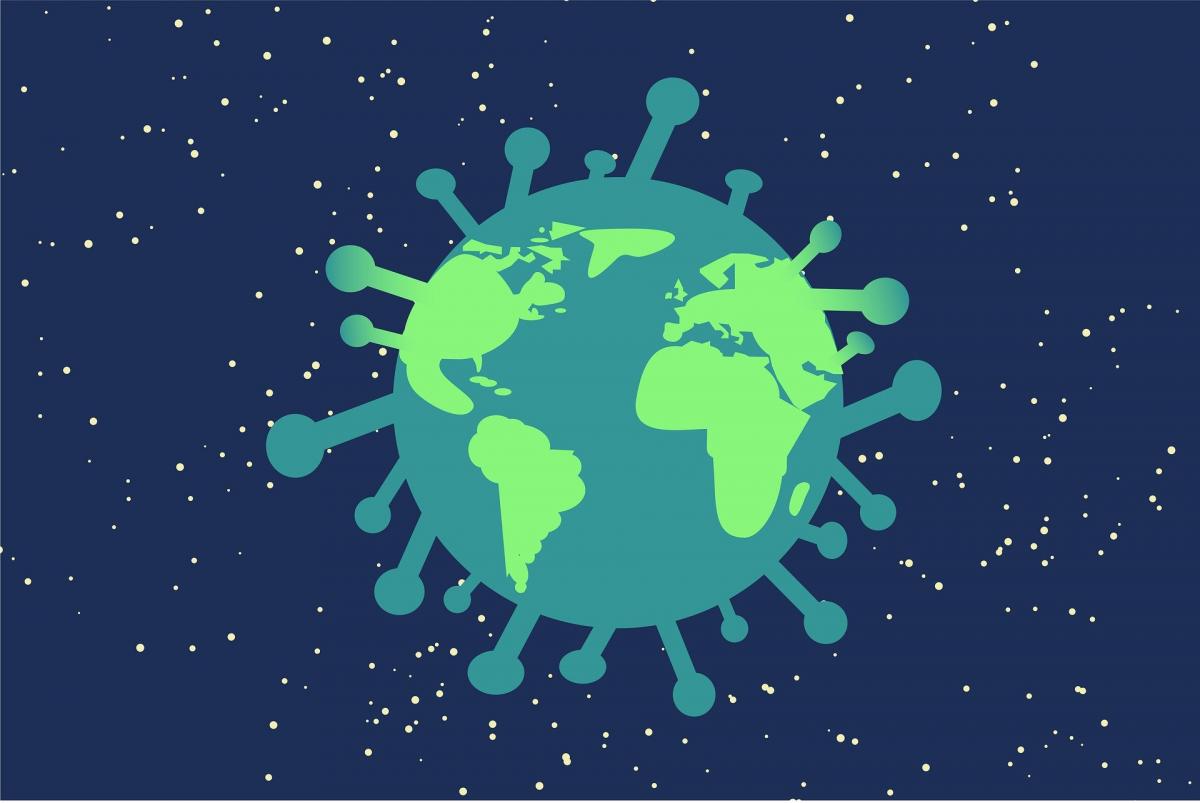 In fact, Rishi Sunak has received three letters from three leading MPs, all of whom urge him to help the many freelancers excluded from his Self-Employed Income Support Scheme.
The letters; from Labour's former deputy leader Harriet Harman, the party's Caroline West, and the Greens' Caroline Lucas, are on top of calls from industry for Mr Sunak to go further.
'Sharp cliff-edge'
Equity wants an "interim payment from HMRC" to tide freelancers over until SEISS opens in June; IPSE says the £50,000 cap is a "sharp cliff-edge," and CIF seeks clarity for new traders.
The latter ask of the chancellor relates to people being ineligible for the SEISS (which will pay freelancers up to £2.5k a month), if their self-employment only began after April 2019.
"My husband and his friend opened a business last April [and] this will be their first tax year, so no accounts yet," said one Twitter user from Eastbourne, tweeting the chancellor directly.
"But the business is stalling as suppliers [have] closed [so please tell me Mr Sunak], what can they claim as self-employed with no previous tax accounts yet?"
'Self-Employed Matter Too'
Reaching out to communities secretary Robert Jenrick, speaker at the coronavirus daily briefings, another Twitter user caught the MP saying, 'it is great to see councils helping out.'
"It would be great to see you help out the recently self-employed too" said the user, under the hashtag 'Self Employed Matter Too.'
In their letters to the chancellor urging him to 'close the gaps' in his financial support, both Ms West and Ms Lucas raise the plight of new traders ('arbitrarily excluded' the latter MP says), but these newcomers to self-employment are not alone.
'We're clearly not all in this together'
Also ineligible for the incoming SEISS are the self-employed whose trading profits -- when taken as an average over the last three years -- exceed £50,000.
"Clearly we are not [all] in this together," wrote one tiny trader online, referring to the government's rhetoric on the pandemic.
"A self-employed person earning £51,000 gets nothing but an equivalent salaried person does. How is this fair…? No threshold [so remove the cap of] £50,000, for instance?"
'I implore you'
Another person feeling so concerned that they messaged Mr Sunak said: "One of my friends is [one of the] self-employed…[who] creeps over the £50k [threshold] and [so] gets nothing.
"How can this be right? I implore you when you speak tomorrow to do the right think. Boris [Johnson, the prime minister,] declared you're the people's government!"
Also barred from the SEISS are those self-employed people whose income is not mostly from freelancing, notably many full-timers who work after their 9-to-5 to try to earn a bit extra.
'Hit the creative industries'
Similarly, enterprising people who work on a series of fixed term PAYE contracts and those who are limited companies, are not eligible either, regrets Ms Harman in her letter to No 11.
"This will disproportionately hit those in the creative industries," she warns the chancellor.
"The reality is they are now facing many months without work or sufficient income support, as venues close and contracts halt to adhere to government guidance on social distancing."
'Complicated scheme'
But just adhering to the SEISS's many exclusions is a challenge in itself, even for lawyers
"This is a complicated scheme only available to self-employed who have already lodged tax returns…[among many other conditions]", says recruitment lawyer Adrian Marlowe.
Outlining those conditions yesterday, he told FreelanceUK: "It only applies to self-employed who have disclosed tax returns for the year 2018/19, and then it only applies to profit, not receipts.
"Then, there are higher income exclusions. Those showing average profits over three years of more than £50k per annum cannot use this scheme.
"And those who have a total taxable income of more than double the disclosed profits are also excluded from the scheme.
"Furthermore," the lawyer added, "there must also be an ongoing intention to trade were it not for Covid-19 -- and there must be evidence that profits are lost because of Covid-19."
Lawspeed, where Mr Marlowe is managing director, said that assuming this long list of exclusions do not apply, a self-employed "individual can claim 80% of the disclosed profit up to a limit of £2,500 a month for up to three months in respect of lost profit."
However it is time not money that bothers the Creative Industries Federation (CIF), when it comes to the still eight weeks off SEISS.
'They cannot wait three months'
In a statement, the federation said it was "vital" that the scheme gets implemented "as a matter of urgency, and certainly much quicker than the proposed timeline of June".
"Self-employed workers have outgoings and business expenses due immediately, which £94.25 a week in Universal Credit payments simply will not cover," explains CIF's chief executive Caroline Norbury.
"They cannot wait three months to be paid. It is vital that government implements an interim basic income for the self-employed, until the scheme is fully operational." 
'We cannot live on fresh air'
Taking to Twitter, a self-employed freelancer confirmed: "Waiting for six to 10 weeks for money is not helping".
"We cannot live on fresh air! The package for self-employed people is wayyyyyyyy to slow. Universal Credit is so backed up that people won't see a penny for at least six weeks! Open your eyes [Boris Johnson], if you care."
2nd April 2020
Related News
Latest News