Johnson urgently pressed to cover self-employed income wiped out by coronavirus
Jeremy Corbyn last night pressed Boris Johnson to give all self-employed people full sick pay -- and lost earnings protection -- during self-isolation and illness triggered by coronavirus.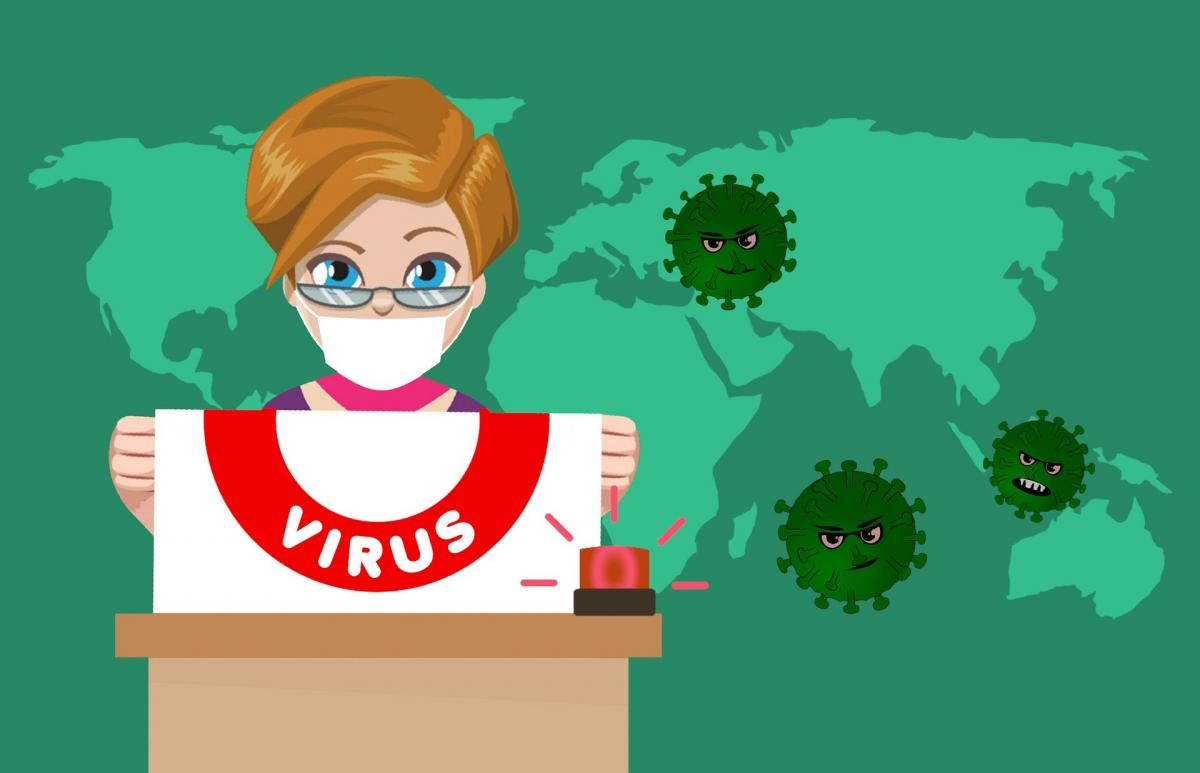 The outgoing Labour leader said support for freelancers affected by COVID-19 was one of five "demands" which he made of the prime minister in a face-to-face meeting at Number 10.
Outlined in a letter which he Tweeted, the demand by Mr Corbyn for pandemic-hit sole traders to get extra protections came after new prevention measures were unveiled by the PM.
'Non-essential, unnecessary'
The anti-spread measures will be life-changing for many Brits, especially freelancers -- a stop on all "non-essential" contact with others for example, and a stop on all "unnecessary" travel.
Signed off by NHS England, Mr Johnson's package also contains new "social distancing" requirements, which urge avoidance of pubs, clubs, social venues and large gatherings.
"These measures have the potential to devastate the UK's theatres, museums, cinemas, venues and other cultural spaces reliant on audiences, visitors and participation", warns CIF.
'Freelancers at risk of devastation'
But Caroline Norbury of the Creative Industries Federation (CIF), says "the huge array of creators and freelancers who work within these industries" are now at risk of devastation too.
And almost half a million of the self-employed seem to agree.
In fact, a petition calling the government to go further than its Budgetary aid for coronavirus-hit freelancers currently stands at 448,052 signatories.
Due to this large volume of support, the government must now hold a debate on the petition's central demand -- that Statutory Sick Pay is given to freelancers during the ongoing outbreak.
'Greater than anticipated economic impact'
But Mr Corbyn's other demand (that self-employed people receive earnings protection if ill or self-isolating as a result of COVID-19), isn't being forgotten.
Kevin Brennan MP says: "A temporary universal basic income guarantee is needed from the government in the current public health crisis to include freelancers and the self-employed."
Speaking in the House of Commons, the Labour MP explained: "[It is] becoming clear that economically the impact of this [virus] is greater than anticipated, even last week.
"And perhaps now is the time to consider a temporary basic universal income for people who are working as freelancers or who are self-employed, for the duration of the crisis."
The government replied that it was "grateful" for Mr Brennan's submission, but then directed him to the financial aid relating to COVID-19, unveiled last week by chancellor Rishi Sunak.
'Can't explain how anxious I feel'
The reply will disappoint the legions of coronavirus-concerned self-employed people, taking to Twitter to condemn their exclusion from SSP, which is stirring the full range of emotions.
"Can't explain how anxious I'm feeling as a self-employed individual whose industry has just closed its doors," Tweeted a freelance set-designer for theatres.
Another freelancer pondered: "[Exactly] what happens to the people [who are] self-employed and do…things like Uber… [in terms of how they] pay for things like rent or mortgage?"
'Spot the huge difference'
Less curious and more cutting, a former management consultant observed: "Can you see how other countries value people more when it comes to Statutory Sick Pay (SSP)?
"Ireland -- £266 per week, for employed and self-employed workers. Germany £287, Sweden £230; Netherlands £201, Austria £287. The UK – [just] £94. Spot the huge difference."
Trying to step in where the government is clearly being seen by some as holding back, is a handful of industry groups, trade associations and freelance supporters.
The Arts Council England says that, in just over a week's time, it will detail how some grant programmes will be refocused to help compensate individual freelancers who lose earnings.
The Creative Industries Federation has provided a two-page PDF, linking to resources or groups dedicated to assisting creatives, freelancers and businesses through the pandemic.
And the Association of Independent Professionals and the Self-Employed says it has asked health secretary Matt Hancock to offer guidelines to protect freelancers from the virus.
'Start, consider, check'
Since their letter, which also calls for a mitigation fund to cover self-employment income lost to coronavirus, IPSE has issued three-fold, non-medical advice to independent workers:
Start discussing COVID-19 preparations with your clients.
Consider how coronavirus may affect your contractual obligations.
Check what health or income protection insurance you have in place.
For medical guidance and preventative measures, the NHS offers hand-washing steps and a COVID-19 bulletin; the WHO offers practical tips and the government has worker factsheets.
These should be read in the context of Mr Johnson's statement yesterday on his package of anti-spread measures, which also requires all workers to now work from home if they can.
'We self-employed feel unseen'
To one dejected freelancer reflecting online however, the PM's home-working edict smacks of 'out of sight out of mind' as already, she wrote, "we self-employed feel unseen."
In light of Mr Johnson's package also asking for 14 days' lockdown of households containing symptoms (a new constant cough and a fever), another freelancer sounded more upbeat:
"Had an email from a recruiter…saying if you're self-isolating but applying for jobs that video interviewing is available. Even in the toughest of climates, recruiters keep on recruiting."
17th March 2020
Related News
Latest News