Freelancers share their wishes for New Year 2020
Action on freelancer late payments, mental health support in self-employment and a micro business-friendly approach from policy-makers.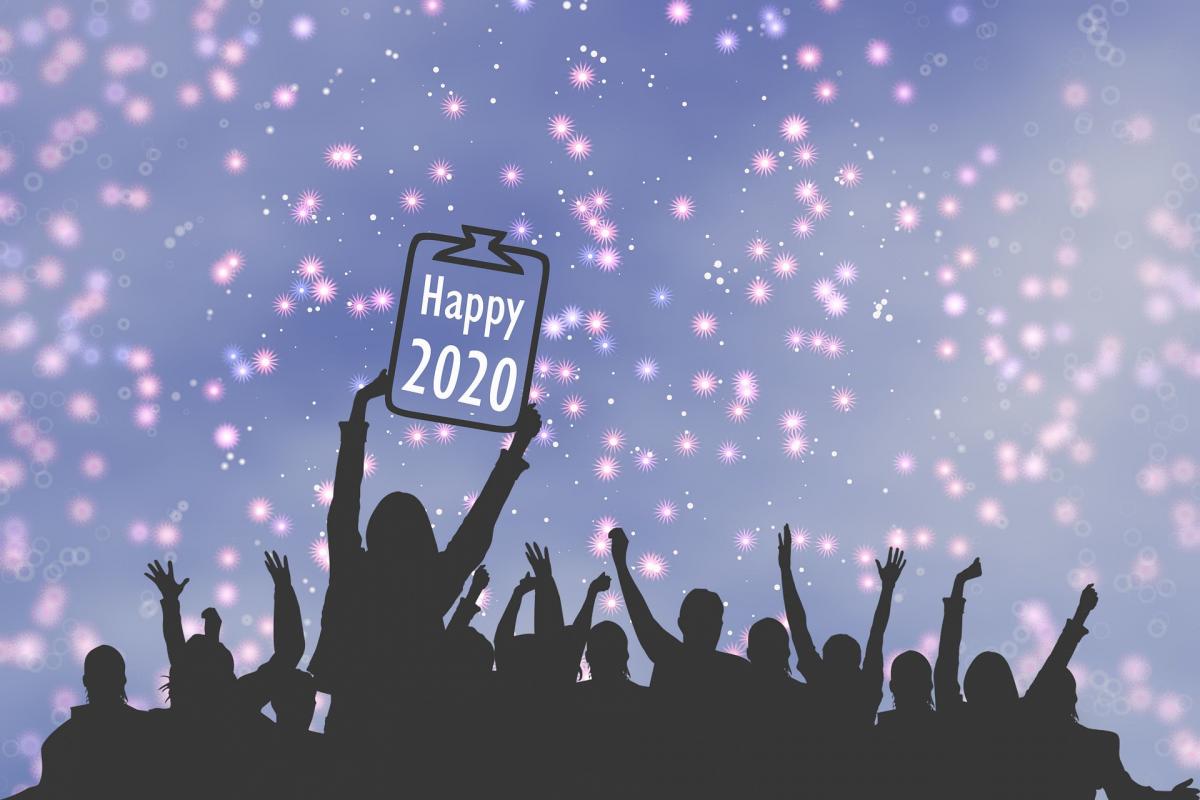 These three represent just a few of freelancers' hopes for New Year 2020 that they say a newly elected government – and now a Queen's Speech – have only touched upon or not factored in at all.
So while the IoD and others have already said the monarch yesterday pledging action on big issues like broadband will please the enterprise community, its tiniest members' specific needs went largely unaddressed.
Broadly, those needs can be divided into two. Headline issues like Brexit and April's IR35 reform which freelancers need to see fixed, believes FreeAgent, but secondly, the age-old and the mundane.
'Endemic late payment'
For example, Adam Home of Safe Collections told FreelanceUK that tackling "endemic" late payment is "a priority" for freelancers. And so it must be for the new Tory government too.
Partly, that's because the party committed to such action in the run-up to the election, but it's also because the Small Business Commissioner is far from a silver bullet, Mr Home has argued.  
Fortunately, yesterday's Queen's Speech confirmed that the government will "clampdown on late payment", and it will "strengthen the powers" of the SBC.
For both the headline and below-the-line issues, Safe Collections says a total change of approach by Whitehall is needed if politicians are serious about supporting sole traders.
'Increasingly hostile environment'
"With the election over and the dust finally settling [on the parties' campaigns], we'd hope we will see parliamentarians of all political stripes put aside their differences," Mr Home said.
"They should come together and take a long hard look at how they can help support freelancers and other tiny businesses deal with an increasingly hostile business environment."
FreeAgent's chief accountant Emily Coltman is another adviser to the self-employed who wants a change of mindset if a real, positive difference is to be made to freelancing in 2020.
"We'd like the government, banks, lenders and prominent businesses to stop thinking about small businesses purely in terms of entrepreneurship and rapid growth."
Blogging, Coltman added: "Stability is an equally important goal and one that needs to be promoted, especially when it comes to shaping policy and supporting the small business sector".
'Better support self-employment'
With an eye on what else appears to be absent from 2020's legislative plan, the accountant says a vow to bolster emotional support for sole-person outfits should have been made.
Her reasoning is that while many people start working for themselves to escape the stress of the 9-to-5, self-employment can be just as mentally taxing, yet dedicated resources are scant.
Thanks to the Tory manifesto, there is a possibility that such a focus on freelancer wellbeing could emerge, given that the party pledged to look to 'better support the self-employed.'
'Deliver on Taylor Review'
Many status advisers are relieved that they – and their clients – do no not need to rely on such imprecise wording to ensure a review of IR35 reform, as Sajid Javid promised one explicitly.
"With Boris Johnson [now finished from] returning to Number 10…I would like to remind him and his government that they have promised to review the planned off-payroll reforms," says Julia Kermode, CEO of the Freelancer and Contractor Services Association.
In line with her exclusive viewpoint piece last month for FreelanceUK,  she added: "I would also hope that the government uses its mandate to deliver on the Good Work Plan."
Another freelance trade body, the Association of Independent Professionals and the Self-Employed, agrees that next year's off-payroll framework cannot be looked at in isolation.
"We will…make sure the [IR35 reform] review is independently chaired and includes a comprehensive assessment of the impact of IR35 in the public sector.
"And we will push hard to halt the planned April 2021 roll-out – to make sure businesses have the certainty they need to continue working with contractors," IPSE said.
'Bespoke trade deal'
Other trade bodies, notably the Creative Industries Federation, believes there is an equally big obstacle to firms being free to do 'business as usual' with freelancers. And not just those freelancers who are in the UK.
Referring to Brexit, the IoD summed it up well yesterday, saying in response to the Queen's Speech: "It's essential for the new government to understand that a bespoke new trade deal with the EU makes it all the more difficult for businesses to prepare in advance of knowing exactly what changes this will bring. It should commit to a proper adjustment period once negotiations are concluded".
'Small personal allowance increase -- potentially and pending Budget 2020'
Other experts are considering if Brexit may affect IR35 reform. Tax dispute advisory WTT Consulting said: "The Conservatives never said [before the election] that they would delay the Off-Payroll legislation.
"So the only likely way that would happen, is if Brexit pushes it forward."
Indicating a small financial reprieve for freelancers and other taxpayers pending clarification at Budget 2020, the advisory's Tom Wallace said: "Income tax rates will likely remain untouched but there may be a small increase in the Personal Allowance in the final tax year before it is linked to the Consumer Price Index in 2021/22. The next budget will…be one to keep a close eye on".
19th December 2019
Related News
Latest News