Freelancing in 2020? Get ready to navigate Brexit and IR35 reform
We're probably preaching to the converted here on FreelanceUK, but we believe that freelancers are an important group for the UK economy. So important, in fact, that we need to look now at what's incoming for them next year, writes Dorian Zanker, CEO of Dinghy.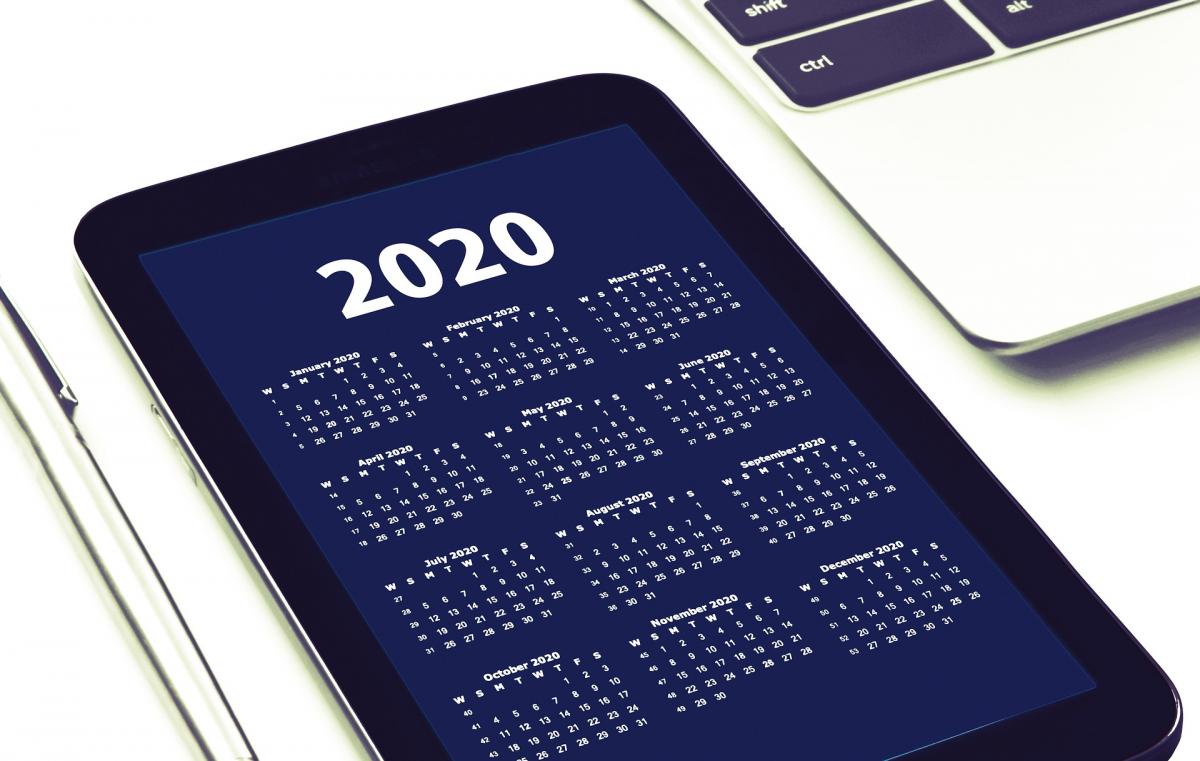 Freelancing: where we are now, as we face 2020
With a sizeable 4.7 million people (up from 2.3 million people in 2016) now regularly working through a platform of some sort, whether it's Uber, Upwork or similar, and around 7.5 million having engaged with work in this way at least once, the world of work is fundamentally changing.
But it's nigh on impossible to come up with anything as factual about the future of freelancing without considering the impact of two highly controversial pieces of legislation.  Yes, we're talking about the dual-spectre of private sector IR35 reform and Brexit.
While the final outcome of Brexit, in all of its potential permutations, remains something of a mystery (at the time of writing at least), private sector IR35 reform is scheduled to become reality from April 2020. For some freelancers reading this a year from today, the world may look very, very different.
IR35 reform from April 2021: why do I need to care?
Well, the main reason is if your client or clients simply decide that they no longer want to take the risk of hiring you as a limited company. The new legislation switches responsibility for determining IR35 status from the freelancer to their engager.
Some firms (bigger ones in particular) may decide that the sheer volume of work required to make sure that each freelance worker sits comfortably outside IR35 is simply too much of a burden and, as such, will implement a 'blanket' ban on all self-employed positions.
While the above may be the case in some areas of certain industries (Pharmaceuticals for example, or Financial Services) many modern freelancers working for themselves, or working in the creative industries, are unlikely to encounter such obstinance.
Why we're betting on creative freelancers throughout IR35 reform
From platforms specifically tailored to gig workers to the tendency of the modern-day freelancer to work on multiple projects for multiple clients at once, many will find themselves unaffected by the reform.
What's more, many freelancers work as sole traders rather than as a PSC, and sole traders cannot be caught by IR35 – whether it's the reformed version from April 2021, or the existing version since 2000 (which will still apply if you're a limited company freelancer with a 'small' client, as opposed to a large or mid-sized client).
We believe that the flexibility and adaptability of today's freelancer is their greatest asset. IR35 reform in the private sector poses a number of challenges for the self-employed workforce but they have faced obstacles, and surmounted them, before. 
So although the upcoming legislative changes will undoubtedly have some impact on the number of self-employed workers in the UK, and potentially the number of opportunities open to them too, we believe that freelancing in 2020 will continue to thrive; albeit allowing for a little adjustment time sometime next year.
Brexit: how might it affect your freelance future?
Similar to IR35 changing, any crystal ball worth its weight about the fate of freelancing in 2020, and its growth or decline, is contingent on what actually happens with Brexit! And when. The extent to which the UK remains in the single market and retains free movement of workers will obviously have a bearing on where freelancers can work. That said, we can still speculate about what changes it might bring.
Restrictions on free movement within the EU could have a sizeable impact on those UK freelancers who often travel for work. A 'no-deal' Brexit could lead to freelancers having to require a visa simply to travel – something which is not only inconvenient, but expensive and time-consuming. 
Optimism. Anyone?!
A more optimistic scenario, and one that certainly shouldn't be ruled out, involves the UK striking a deal with the EU to allow free movement and work (à la Switzerland). One to keep a close eye on, or even lobby your MP about if such an arrangement would suit you!
In a similar vein, a likely increase in airfares will have a detrimental impact on those freelancers who travel for work (not to mention their wallets). A 'no-deal' with the associated decrease in pound-to-dollar exchange rate and the fact that air-fuel is priced in US dollars, will lead to ticket prices increasing.
It's also worth bearing in mind that UK businesses who are accredited to do business in the UK have free reign to conduct business in any EU country. Brexit may put an end to that. There's a sizeable chance that UK businesses will need additional, EU-recognised accreditation. Such businesses' freelance and self-employed suppliers will also be impacted in turn.
Likewise, if you source materials from an EU country for your work as a freelancer, you should expect prices to rise a fair bit after Brexit due to a loss of access to the single market. Having a financial buffer – a contingency all top freelancers have in place – might come into its own if your suppliers are currently EU-based.
The Brexit upside for UK freelancers
Yet it's not all doom and gloom. Assuming that a 'no-deal' Brexit does not take place, there will likely be a relatively substantial transition period where current rights will continue to apply.
Given the ambiguity surrounding Brexit, many companies will not want to hire permanent employees until the picture is much clearer. As such, freelancers in the UK will fill the void. Much like the recession in 2008, it is often freelancers who step into the breach in times of national crisis and uncertainty. Brexit is unlikely to be any different. It will also be much harder for EU citizens to come to the UK for work, meaning the potential growth in UK opportunities for freelancers could extend much farther into the future.
Final thought
In short for next year, it's a mixed bag. Some good, some bad, some unknown. But whatever happens in 2020, our advice to genuinely self-employed freelancers would be: don't change. Continue doing what you do best. Knuckle down. Network. Grow. Persevere. Apply yourself. Don't flinch. Flourish. And most importantly, enjoy taking pride in being in business on your own account! Well over a quarter of a million more people work remotely today than they did a decade or so ago, and that growth isn't slowing. The future is therefore invariably freelance. The future is undeniably yours.
4th November 2019
Related News
Latest News