'Ghosting' keeps creative freelancers awake at night, not just on Halloween
Out of all the spooky goings-on this upcoming Halloween weekend, FreelanceUK has been handed research suggesting 'ghosting' is likely to keep even experienced creative freelancers awake at night.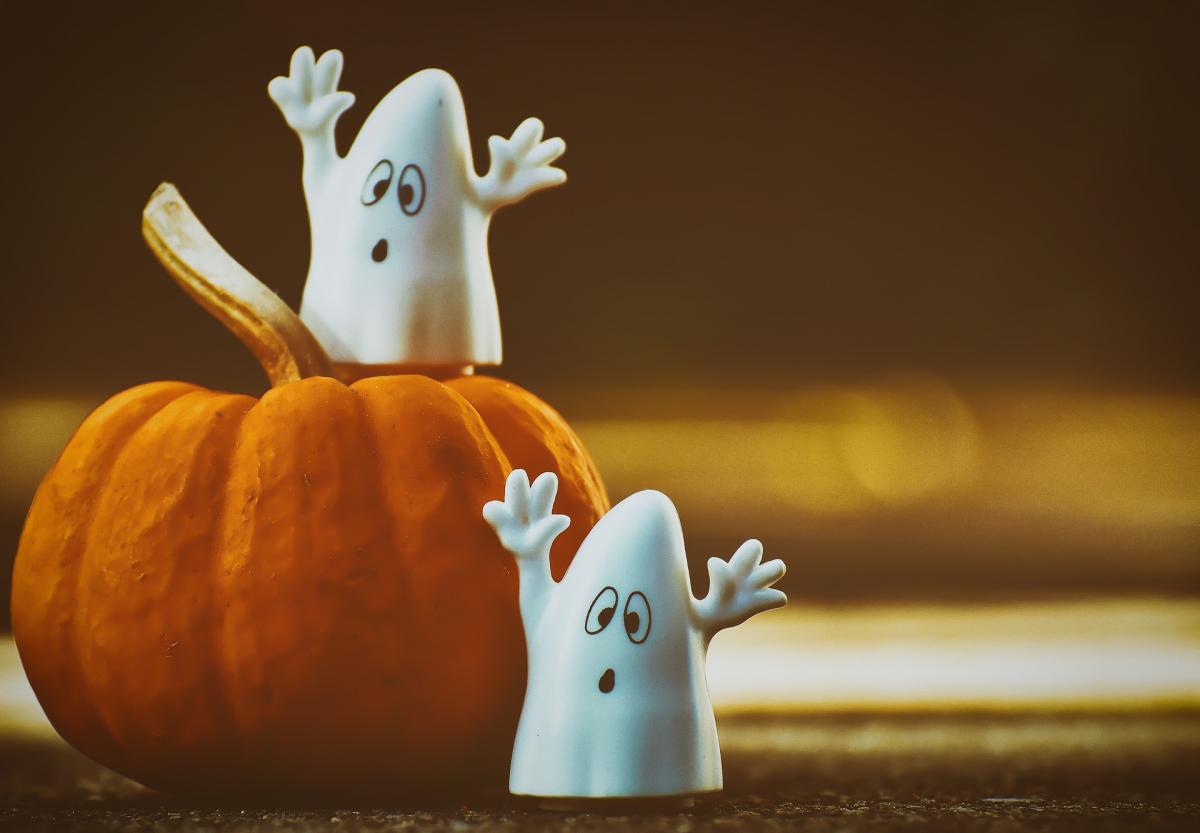 In fact, although the study on the phantom act of ending a relationship by all but disappearing was centred around employees, the creative industries emerge in it as the biggest victim.  
So more so than Retail, Finance, Legal and Technical work applicants, Advertising, Marketing, Media and PR job-seekers are the most likely to have the hirer vanish on them without a trace.  
'Prolific'
Affecting almost one in three, being 'ghosted' in the shape of never hearing back from an opportunity works both ways, however, says The Knowledge Academy, which ran the study.
Having quizzed 1,300 applicants, the training group found that once again, the creative industries are "prolific," this time when it comes to applicants doing the leaving in the lurch.  
Only the cutthroat Business, Finance & Legal world sees more employers than those in the creative industries 'ghosted' – a term online dating created – by having candidates suddenly dump them during the hiring process.  
'Stay on top of creative trends'
Asked why the creative industries are big on simply upping and leaving -- and leaving others hanging, the Academy's Joseph Scott fortunately has some answers.  
"The creative industries are notorious for their fast-paced nature. Not only are they required to stay on top of an industry's creative trends and competition, they must adhere to unwavering deadlines and expectant clients.
"Due to this, [anything] which isn't directly related to their daily tasks is pushed back in priority -- emailing unsuccessful applicants for example," he told FreelanceUK, adding:
"At the other end of this practice are the applicants themselves. In a similar way, a fast-paced and saturated industry means there are always many opportunities for individuals to pursue and better themselves with.
"Because of this, they can afford to be picky and unresponsive, appearing as if they are 'ghosting' their prospective employer."
'Freelancers affected too'
And it really isn't just employees. Scott says that while freelancers were not specifically targeted for the Academy's three-month study, all the signs indicate they too are at risk.
"We can and do assume, however, that freelancers are [affected] too. [They are similarly] 'employed' in the sense that their work is chosen or commissioned, and so we're fairly confident that we'll find freelancers naturally within each category."  
By 'each category,' Scott was referring to freelancers being both 'ghosted' (themselves) and 'ghosting' (others). It's the latter which troubles Jeremy Rose, a director of web company CertaHosting.
'Ghosting's fallout'
"I've had the most ghosting incidents working with freelancers. I was working with a freelancer for small-time projects for a couple of months. When she had finished, I proposed another.
"After she'd agreed to do it, she disappeared. I can partially understand why this happens – their hours and communication[s] are sporadic, so they tend to move on. And while it's great they've retained their freedom, it's really problematic dealing with the fallout."
But freelance comms consultant Sarah Potter says that for freelancers, what's problematic is that ghosting can hit not just at the start of an engagement -- but at its end too, as well as during it – at least in effect, often when it comes to requesting feedback.
'Taking the mick'
"When you get a copywriter to write something as an 'example', then never respond you're taking the mick,"  begins Potter, the owner of Hire Write Talent, addressing freelancers' prospective clients who ghost at the outset.
"Then, when a writer delivers a project and you take two weeks for feedback…you're taking the mick. And, if you get a freelancer to work on a huge project, they deliver, but then you say you no longer have the budget, you're taking the mick further still."
To help the self-employed, The Knowledge Academy is preparing some tips exclusively for FreelanceUK readers to employ to help keep ghosting -- around Halloween or at any other time – at bay.
1st November 2019
Related News
Latest News