Freelancing as a creative industry professional? Here's what I've learned
Reliability? Of course. Proactivity? Without question. Even my own freelancing survival tip of treating your next project as if it was your very first? Extremely worthwhile too.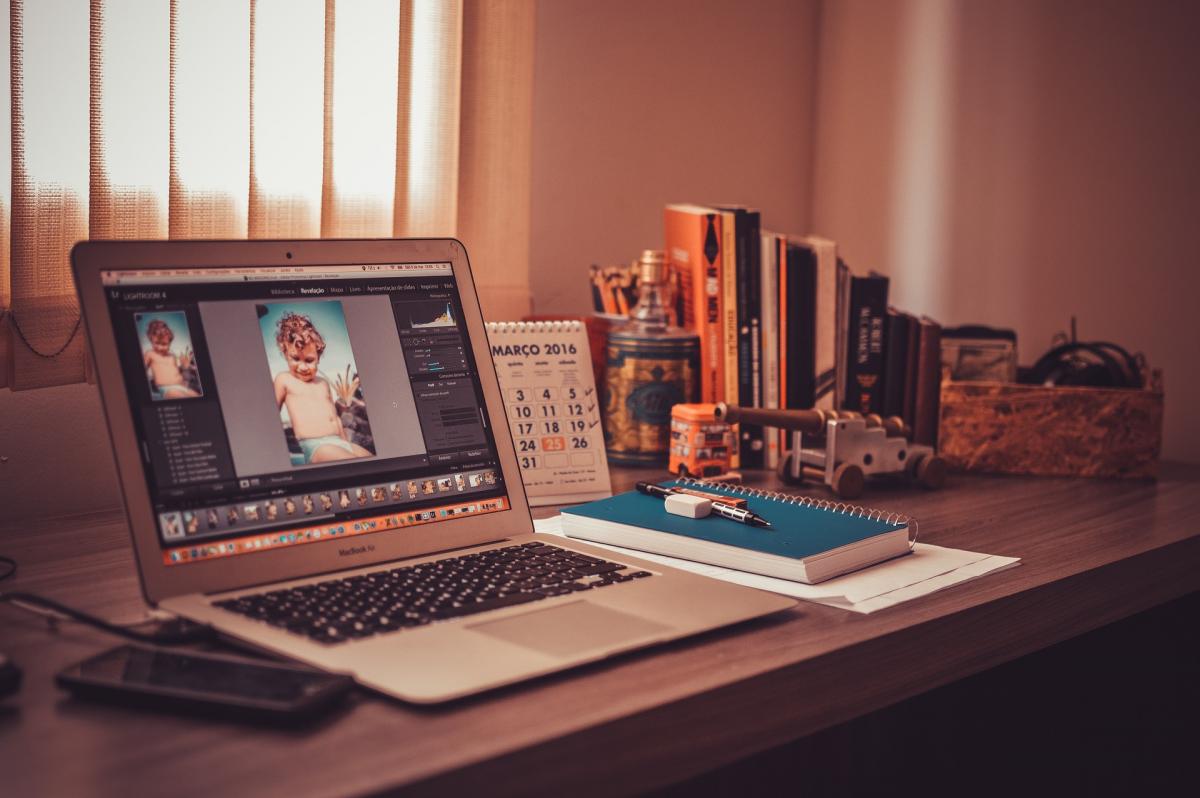 But all these traits to succeed if you're self-employed only scratch the surface of what it really takes to freelance successfully in the UK and internationally, if you want to be financially and creatively fulfilled, writes freelance FX artist Charlie Bluett, owner of CBFX.
My very first piece of advice if you're either a new or more experienced creative freelancer is about mindset. Indeed at both ends of the experience spectrum, you absolutely must:
SEPARATE BUSINESS FROM THE PERSONAL!
It can be very easy to let your emotions do the talking, especially when you are just starting out and have the world to prove. Or when you've been around the block a few times and want your expertise to get the acknowledgment which you feel it warrants.
Taking a negative experience 'on the job' as a freelancer too personally often leads people to act in haste, and say things that can damage their reputation and credibility. And not always knowingly. My industry particularly is very small, so to burn a bridge with one studio can often have great consequences further down the line with another. Believe it or not, people of all levels of skill, seniority and even stoicism talk! You never know who already knows who.
Old hands are generally better at not falling into this trap, than newcomers to freelancing who lack confidence and lash out themselves due to having nobody to fight their corner. Whichever freelancer-type you are, it's a fight not worth having because it's invariably business, not personal.
Being a freelancer new to self-employment, can be hugely daunting. You are bound to experience many negative scenarios during your self-employment journey. So we need to delve further into the appropriate mindset to have.
Specifically, remember:
YOU STAND TO LEARN FAR MORE ABOUT YOURSELF AND GROW AS A FREELANCER, BY BEING OPEN-MINDED AND EMBRACING NEGATIVE SCENARIOS, RATHER THAN BEING FRUSTRATED FOR A PROLONGED PERIOD.
Such bad days, difficult clients, or just unlucky situations you may encounter allow you to grow so much quicker, as long as you don't take them too much to heart! As per my initial recommendation, above.
Seemingly unpalatable experiences allow you (often without realising) the chance to develop tools, responses or mechanisms that can greatly build your freelance confidence and people skills that much quicker.
Think of it the other way around: should you have a string of perfect clients and perfect jobs, you'd have zero staying power, resilience, resourcefulness, know-how and 'bounce-back-ability.' So, knocks and bumps as a freelancer? You actually want them to be top of your game.
Next, realise that having a calm manner says a lot about a professional person. If you can adopt such a manner, it's not only appealing to others because you'll immediately be seen as more pleasant to work with. It also naturally exudes a self-confidence and self-assuredness in your experience and skills. Carry this manner at all times for an instant-win on first impressions. Ask yourself:
WHO WOULD YOU (YOURSELF!) RATHER GO BACK TO FOR HELP, OR TO AWARD A CONTRACT OR COMMISSION TO? OR, WHO DO YOU PREFER FOR YOUR NEXT SENSITIVE PROJECT? OR, WHO SHOULD LOOK AFTER YOUR IMPORTANT BUSINESS PERSON? MR/MRS CALM, OR MR/MRS CALAMITY?!
This calm manner in business is close to my heart. I pride myself on embracing trickier clients. I welcome these opportunities as a challenge, and if you play your cards right from my experience, these same clients can often become your most reliable source of repeat work.
Fourthly:
SMILE AND THE WHOLE WORLD SMILES WITH YOU. EVEN YOUR BANK MANAGER!
Ok, well; maybe not always. And don't hold me to the bank manager bit either! But what is definitely true is that simply putting on your freelance hat can often create an amazing feeling of flexibility. Yes, you don't have financial security, nor someone to hold your hand through the labyrinth of the 'do's and don'ts.' But as the very word 'FREE-lance' suggests, it gives you the freedom to live your work-life the way you want. It also lends itself to a sociable and active family life.
So enjoy it! Have fun! Make the most of it! Flex the freedom in free-lancing to the max, and the three big points I've endorsed above (Keep Calm Under Pressure; Embrace The Negative and Separate Business From The Personal), will become much, much more intuitive and easier to implement.
To this end, my fifth recommendation. One of the mantras I try to live my life by is:
DON'T LIVE TO WORK, WORK TO LIVE!
So make sure you don't spend your whole life working. Freelancers (in general) tend to work much longer hours, so remember to schedule-in quality time. I have seen far too many of my friends become resentful as they blame their lack of personal time on other people, and can't see that they are responsible for their own choices. People are like batteries, they need regular recharging.  
Obviously, freelancing isn't UK-only! And as a freelancer it might often be the case that, like me, you do a lot of work abroad. Remember:
PEOPLE SKILLS ARE NOT UNIVERSAL.
Dealing with a feature film's Assistant Director (AD) in the UK is not the same as dealing with one in Bulgaria, or India for example. Let me give you a very precise outline of what I mean. In the UK, with the AD, I would demonstrate a lot more patience than I would with their equivalent in Bulgaria. So on a stint in Sofia, I would take a polite but slightly firmer line when communicating or dealing with issues. In India, there may be a whole set of different cultural differences to get your head around. In my experience, on-set in Rajasthan for example, it's more of a case of 'buckle up and enjoy the ride!'
The best advice I can offer (again, based only on my personal experience), if you're looking at long list of overseas locations to work in as a freelancer is:
BE HUMBLE.
We never stop learning and growing so don't let your ego overshadow your abilities. If you take that ego to another country, you can quickly alienate yourself, risking making the experience unpleasant and damaging. After all, your name in many cases is also your brand. Treat both carefully. Always.
My final piece of advice:
AVOID THE WORD 'NO.'
Well not too much anyway, if you can help it that is! It really is off-putting, just as 'Yes' can be really back-breaking! The best example I can share of why 'No' is a no-no? If you are telephoned to potentially do a job, really try to avoid 'No' if you want to hear from the caller ever again. Try to make sure they don't put the phone down with no solution to their enquiry.
If you don't want the work or are already busy, try to source it out to another freelancer in the same field who you trust, and admire for their work. This helps to create a network for yourself and possibly in the future they might return the same sentiment to you, at a time when you have no work. This can be an invaluable way to get through the peaks and troughs of demand for their skills which most freelancers have to contend with.
Lastly, as I've said previously, I believe every freelance job comes with its own individual challenges, so you should resist making assumptions. But from my 20-plus years' experience in the creative industries, there are some important qualities which I believe every freelancer should be able to demonstrate in order to enjoy a successful and fulfilling career. Follow the eight or so outlined here, and you'll be in with an excellent chance!
Editor's Note: The author, Charlie Bluett, works as CBFX as a freelance artist in the Film and TV industry. He has over two decades' experience as a prosthetics make-up fx artist, including on blockbuster feature films, acclaimed tv shows, music videos, theme parks and live action stunt shows all over the world.
30th September 2019
Related News
Latest News