Creative sectors unsettled by 'end freedom of movement overnight' vow
Creative freelancers' supporters have responded with the most concern yet about a 'no-deal Brexit,' following a pledge by the PM that freedom of movement will end on October 31st "come what may."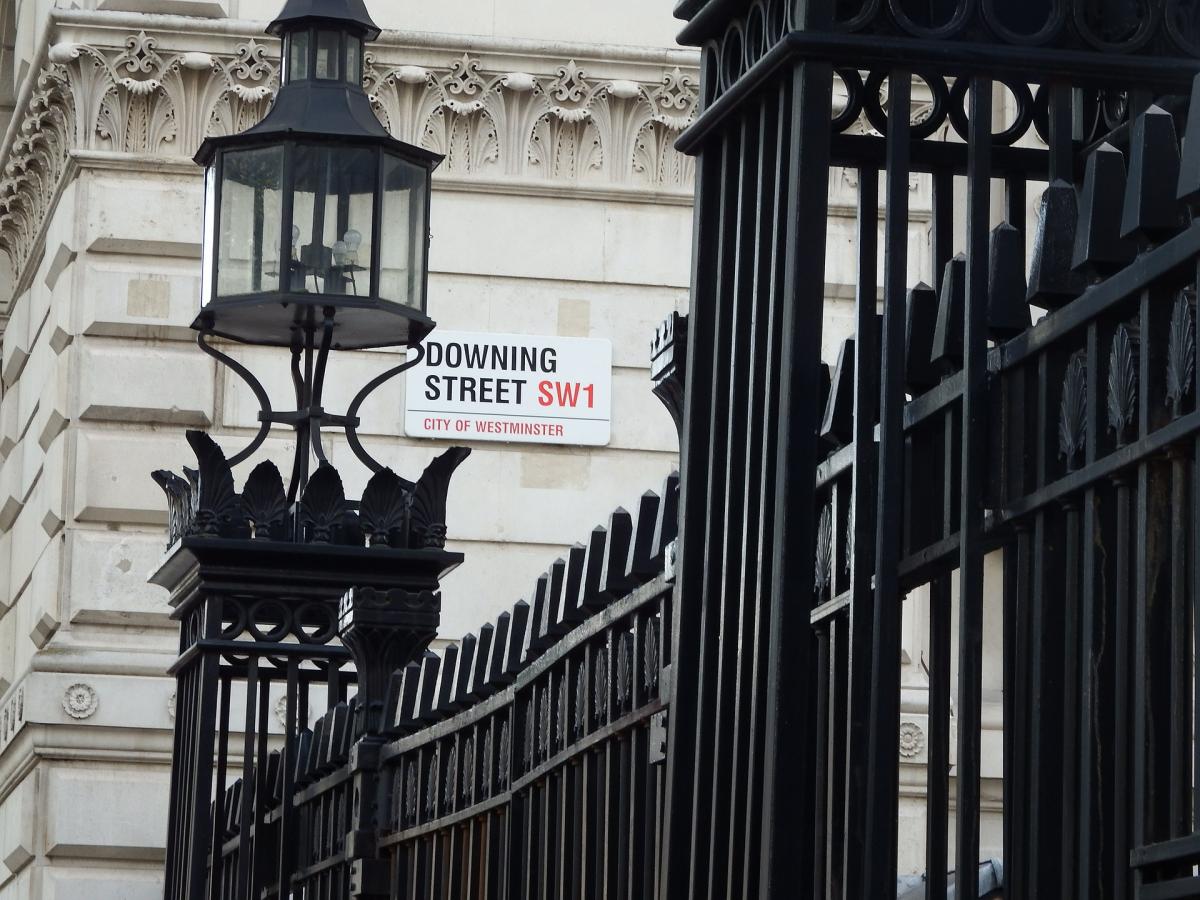 Worryingly for the creative industries, it is this very free movement which Boris Johnson now says will be gone by November 1st that the Creative Industries Federation (CIF) regards as "most crucial" to its member companies' success.
Although a Brexit White Paper back in July confirmed freedom of movement was always going to end, the federation is among those who was pleased at proposals designed to avoid what it regards as a 'cliff-edge.'
'Significant uncertainty'
But now in place of those proposals, which included letting EU nationals stay three months pending an application to remain in Britain for three years, there is a new uncertainty. Plus, the undesirable 'cliff-edge.'
In an update on Friday, the CIF explained: "Initial plans for a no-deal transition period would be scrapped [under the PM's announcement] and it is not clear what other measures would be put in place.
"[And] a sudden end to free movement would create significant uncertainty and cost for UK creative organisations looking to hire talented EEA or Swiss citizens".
'No longer know'
Legal firm Bates Wells, which advises creative companies, is underlining that uncertainty by saying it applies to both EU nationals who might wish to freelance in the UK, and to UK employers who might wish to hire EU freelancers.
"Employers looking to recruit EU nationals from the EU after 31 October 2019 no longer know how this should be done or whether it is even possible to apply under Tier 2 of the Immigration Rules," the firm says.
'Still being developed'
Some of the unknowns have been alluded to in a Home Office factsheet aimed at easing the uncertainty.
However, it seems to have had the reverse effect by repeatedly acknowledging that the UK's incoming immigration policies "are being developed," despite freedom of movement ending in just 65 days' time.
Even the single policy that Mr Johnson's has left on the table— the so-called EU Settlement Scheme (under which EU nationals have until December 2020 to apply for so they can secure 'settled' status), is under fire.
'No idea'
In particular, ending freedom of movement overnight could muddy the status of those EU nationals in the UK who, despite being inside the UK by the October cut-off, haven't used the scheme to register to become 'settled' or 'pre-settled,' CIF says.
Bates Wells solicitor Matthew James pointed out further uncertainty stemming from the scheme's small print not being known, or disclosed to cover all circumstances.
"EU nationals eligible to apply under the EU Settlement Scheme who have not done so, and who wish to travel back to the UK after 31st October 2019, currently have no idea how their entry to the UK will be distinguished from an EU national coming to the UK for the first time and whether there will be any practical implications."
In an online update, the solicitor also warned: "[And] employers looking to employ an EU national do not know how they will -- or whether they will need to -- distinguish whether or not the EU national is eligible to apply under the EU Settlement Scheme and therefore has the right to work".
'Big open questions'
The Recruitment & Employment Confederation (REC) agrees that the prime minister's announcement, and the follow-up factsheet from the Home Office, poses some "big open questions".  
Mostly revolving around the right to work in the UK, those questions "need to be answered" by the government, says REC chief executive Neil Carberry, adding:
"As resident EU nationals have until December 2020 to apply for settled status, how they establish right to work before then is a huge issue."
"There is a lot to do if this policy is to fly -- a lot more than easy headlines about ending free movement. Government needs to be doing a lot more engagement with businesses on this if it is going to work."
'UK nationals will lose their rights straight away'
But it's the work of UK nationals operating in the EU that concerns Alan Bishop, the chief executive of the Creative Industries Federation.
"It is highly likely that UK nationals will lose their free movement rights in Europe straight away," he said, referring to the October 31st overnight cut-off
"While some Member States may operate a temporary grace period after no deal, essentially allowing UK nationals to come and go as now, that is unlikely to be the case for every European country."
'Wherever possible and appropriate'
The federation said the ensuing risks for Britons intending to freelance in an EU country from November 2019 include the prospect of such individuals having to seek "permission," while taking into account "different requirements for each [EU] country."
Addressing freelancers' EU-based end-clients, Mr Bishop recommended: "It would be sensible to move people before Brexit, wherever possible and appropriate.  Where it is not possible you should assess the likely cost of securing a permission, whether your candidates would qualify and how long it would take."
'Dangerous, reckless'
As well as logistical, commercial and practical concerns, the 3million group says there are also legal, constitutional issues.
"Using secondary legislation, statutory instrument, to push through the end of Freedom of Movement is so dangerous," it said on Twitter, having called Mr Johnson's comments to end freedom of movement overnight on October 31st "reckless."
In a second tweet, the group claimed: "Ending freedom of movement requires repealing the current legal basis not only to move to the UK for any EU citizens in the future, it also removes the right to live and work for EU citizens already here in the UK."
The CBI has also reflected on the prime minister's 'come what may ' vow.
The employers' organisation said: "Announcing that the existing arrangements may end before a replacement has been designed, delivered or tested will only cause confusion."
27th August 2019
Related News
Latest News