Creatives give guarded welcome to new culture minister Nicky Morgan
The creative industries have welcomed the appointment of former education secretary Nicky Morgan as secretary of State for Digital, Culture, Music and Sport, albeit not unreservedly.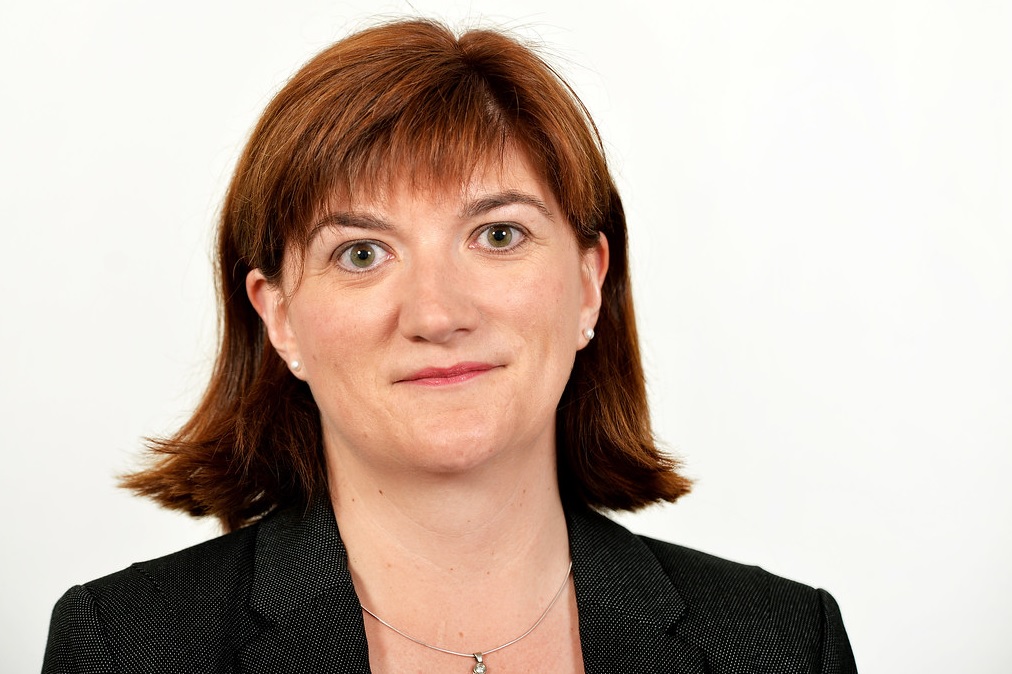 Announced by No.10 as the successor to Jeremy Wright, who was slammed for admitting to not subscribing to a single British newspaper or magazine, Ms Morgan yesterday unveiled her DCMS ministerial team.
But not to everyone's delight. "After a no-deal Brexit," a freelance acrylic painter, Tom Tomos, reflected on Twitter, "there will be no D,C,M, or S."
His concern speaks to an issue worrying the Creative Industries Federation (CIF) -- that the government's current Brexit plan does little for the creative industries and its reliance on freedom of movement.
'Important brief'
Yesterday however, the CIF was broadly supportive of Ms Morgan's appointment as the minister responsible for the creative industries, and 11 bedfellow industries, such as Arts & Culture, Broadcasting, Sport, Museums and Media Ownership.
"We look forward to working closely with Nicky Morgan on this important brief, and to realise the many opportunities ahead for the UK's creative industries," the federation said.
A CIF spokeswoman also told FreelanceUK: "Particularly, we urge her to acknowledge the extent to which the success of the sector is built upon the talented creative people working within it.
"To this end, the sector must be enabled...to bring in highly skilled people from around the world".
'Right appointment, for the right time'
The latter is a coded appeal to Ms Morgan to consider the federation's proposal for a 'Creative Freelancer Visa,' a sort of bolt-on to the existing Tier1 'Exceptional Talent' visa, aimed at granting non-EU freelancers entry into the UK to work for up to 24 months.
Sounding equally aware of the challenges facing the creative industries, but extending the same warm welcome to the new culture minister, is Michael Dugher, chief executive of UK Music.
"Congratulations to Nicky Morgan, whose appointment is the right one at the right time", he said in a statement.
"She is ideally placed to work with UK Music on our key issues – including music in education, Brexit, the Copyright Directive and support for self-employed workers."
'No such thing as a career for life'
According to Hansard, freelancers and sole traders have already been among the considerations of Ms Morgan, who was a legal adviser to public and private companies before she entered politics.
For example, she told her parliamentary colleagues back in 2014 that "there is no such thing as a career for life anymore," meaning 'people need to think of the skills they need for work,' whether that be in "public services, in business or through being self-employed."
More recently, in a House of Commons debate on Class 4 National Insurance Contributions, the 46-year old made the acknowledgement that, because 'there are more people who are self-employed,' government policy needed to adapt.
'Needs to be addressed'
However, Ms Morgan was only speaking to defend then-chancellor Philip Hammond, from the humiliating climbdown he was forced to make after trying -- but failing -- to hike Class 4 NICs on such sole traders.
Even more ominously for freelancers, the former financial secretary to the Treasury (a post Ms Morgan held under Mr Hammond's predecessor), maintained that the rise of the self-employed "needs to be addressed" from a tax perspective, to help the government 'balance the books.'
A less contentious recognition of the self-employed by Ms Morgan came in 2015 to support the-then chancellor George Osborne, notably when the MP for Loughborough commended his Budget package on childcare.
She said at the time: "As the chancellor set out, parents will be able to access the 30-hour entitlement if they each work at least the equivalent of 16 hours per week at the national living wage -- or national minimum wage for those aged under 25 -- including those who are self-employed,"
'Importance of freelancers during uncertain times'
But it is today's chancellor Sajid Javid, newly appointed by prime minister Boris Johnson on the same day as Ms Morgan, who is more on the mind of the Freelancer & Contractor Services Association.
Julia Kermode, FCSA's chief executive told FreelanceUK: "I would like to think that previous positions held by the new chancellor… [outside of politics] will mean he has some relevant insight and experience to bring to the table when it comes to matters of business.
"We hope he will use that experience wisely to recognise the economic importance of freelancers and contractors, particularly during uncertain times."
The FCSA boss's comments come as both The Resolution Foundation and the National Institute of Economic and Social Research have raised the prospect of the UK heading towards a potential recession.
"So more than ever, businesses need to be able to engage the skills they need on a flexible basis," Ms Kermode insisted.
'Breathing space for freelancers'
An accountancy firm serving freelance business owners, DNS Associates, echoed the importance of flexibility, calculating it will be down to both Mr Javid and Ms Morgan to reflect it in their policy decisions.
"[They should strive to] build the UK as the most flexible, lucrative place for a workforce and do everything [in their power] to attract the best talent," says the firm's managing director Sumit Agarwal.
He also told FreelanceUK: "The new Johnson-led Tory government should not gamble with the economy or risk losing talent at this critical juncture for our economy. Making Tax Digital and Brexit are big enough changes for freelancers; they deserve breathing space to adapt to them."
The Creative Industries Federation sounds in agreement, warning last night: "We will continue to stress the immeasurable damage that would be caused to the sector if the UK were to crash out of the EU, and hope to work with Nicky Morgan to avoid the worst-case scenario of a no-deal Brexit."
30th July 2019
Related News
Latest News