Graphic & Web Design: Rates and allowances
Find out what other freelancers charge; contact agencies and ask them directly what they usually pay or check job ads and directory listings for graphic freelance designers to see what the average rates are. It may be by the hour, day or on a project-by-project basis. 'Mystery shopper' research will help you determine what the going rate is for the services you provide. Use online forums such as the FreelanceUK forum to ask other freelancers to see what they charge.
You then need to determine what you need to charge not only to break even but to make a profit after overheads have been deducted. Bear in mind that only a percentage of weekly time will be billable; even if your books are full, you will still need time to chase payments, follow up new business leads, and do any other necessary admin. So base the rate on a feasible number of billable hours, and make sure you understand what your tax deductions will be too.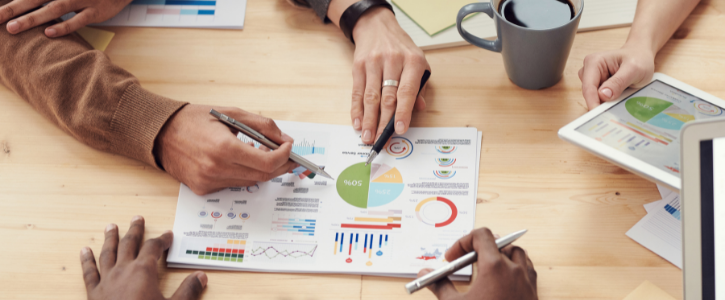 Quoting for freelance graphic design work
Meeting the client in person or via video call before quoting will allow you to better gauge the value of the work to the client. How and where is this work going to be used, how long will the work continue to deliver the benefit for which you are quoting (i.e. the durability of the work), can you increase your service levels to pitch at a slightly higher cost? These are all areas in which you'll get a much better feel if you can get in front of the client before quoting.
Always be very clear what expenses will be charged to the client from the outset, whether it be couriers to deliver proofs, travel expenses etc. And also choose your estimate wording carefully - make sure you indicate that the quote is an estimate, giving the most accurate figure you can offer based on the brief, but that unforeseen services or additional development requested by the client will be agreed and charged in addition.
Other tips that may work for you include adding in an 'admin' charge. This is a basic fee that some agencies charge to cover stock/ink, calls to the client, postage and any other administrative expenses. Obviously, this is down to you if you charge it, but adding say, £25-£50 to your quote will ensure the consumables you go through to service your client through won't eat into your profit.
Finally, if you are unfamiliar with the client, and the freelance graphic design job is of a substantial enough budget, it may be worth adding a 10% contingency fee on to the bottom of the quote to cover any client requested changes or further development work. Be very clear that this is only charged if used and that you will advise the client once they have tripped over into these charges. As that figure is already in mind as a possible charge, it can make it easier to charge for author's corrections at the 11th hour, which many clients seem to think you should offer for free, even though you spent 4 hours and 3 trips implementing these changes.
Another consideration is charging a proportion of the fee in advance of starting work. For web design for example you might request 25% of the estimated subtotal up front, 50% when the test site goes live and the balance at the end of the project. You might also consider using a freelance escrow service. 
Rush schedules dictated by the client should also command a higher fee.
If you're starting out, don't be too precious about what you charge. It can be a tough market out there and you need to be competitive. You want to be seen to be as flexible as possible but at the same time, don't let people take advantage. Stand your ground and don't be afraid to say 'no' if you feel that you're being taken advantage of.
 
Invoicing for freelance graphic design work
As a freelancer, it is important to understand the financial side of your business including invoices which is the most popular way of charging for your freelance services. By having an invoice, it makes it an easy transaction between you and your client to sort out payment and make sure it is not paid late. There are key things to include in your invoice as a freelancer such as:
Name, address and company of you and the client
Invoice number
The date of the invoice
Date of payment due
What services you provided and the cost
VAT
Your bank details
Remember to state the final amount of your service so it is clear for your client, this will mean that there will be no mistakes when arranging the payment.
Download your free invoicing template here
How to work out what to charge as a freelance graphic designer
The average national salary or daily rates can vary depending on which area of freelance graphic design you go into. Here below are some examples of what you could be earning as a creative freelancer at a yearly or daily rate.
| | | |
| --- | --- | --- |
| Job title | Average yearly rate | Average daily rate |
| Web Designer | £28K | £250-350 |
| UI Designer | £35K | £300-500 |
| Creative Designer | £33K | £300-400 |
| Graphic Designer | £27K | £250-350 |
| Illustrator | £20-30K | £200-350 |
These are just some of the freelance graphic designer jobs that you could work as and what you might earn, but this doesn't necessarily need to be the rate you charge as some agencies/clients will pay more or less depending on how big their project is.
More on graphic designing as a freelancer.