Six ways freelancers can boost their self-employed mortgage chances
We've now explored getting your finances in order, optimising your credit rating, balancing your budget and gathering the correct documentation.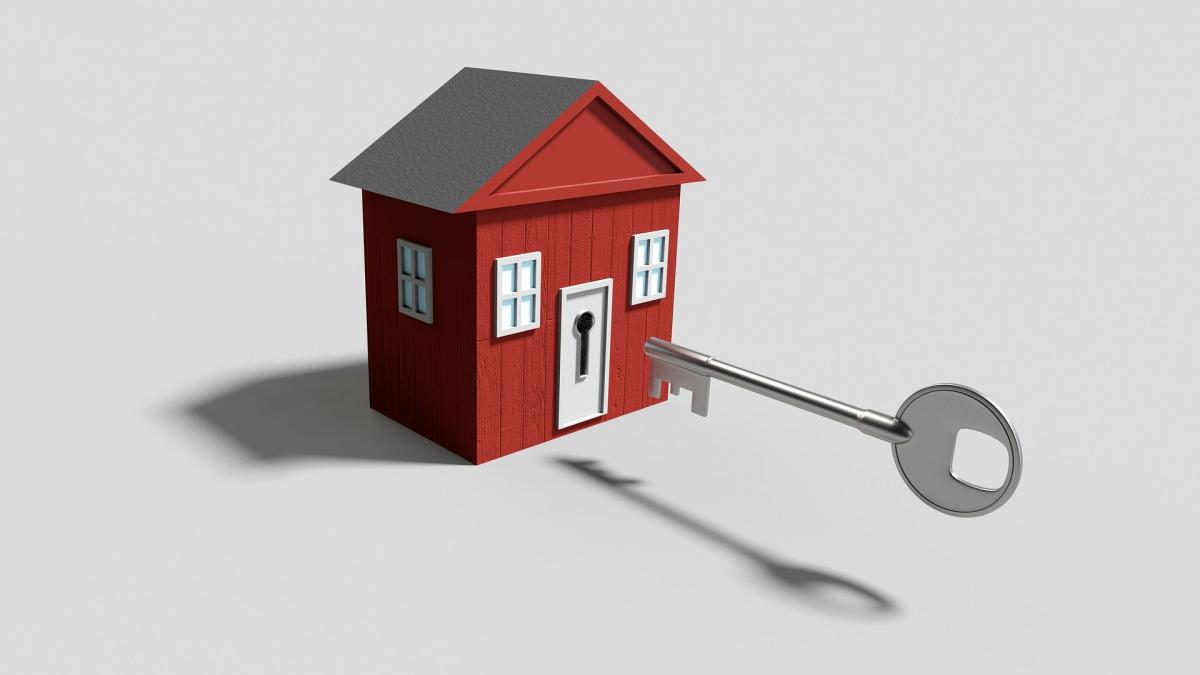 All these aspects are vital if you're a freelancer who wants to succeed at the business of securing a home loan! But in order to truly impress lenders, self-employed individuals need to go the extra mile.
Here are six things that the financial wizards at Tide recommend if you're a sole trader or other independent worker wanting to improve your mortgage chances even further.
1. Speak to a mortgage adviser
A mortgage adviser or broker is a person or company that works with you to decide what kind of mortgage you need. They'll then match you with the best lender based on your criteria. 
A key advantage of working with a mortgage broker is that they are absolutely in your favour. While many will request a fee up-front, plenty of brokers only get paid when they secure you a mortgage. So they are highly motivated to find you a great deal, with a lender who will approve your application.
While banks and building societies can feel like faceless monoliths, mortgage brokers are happy to chat about your needs and your finances. You might be hesitant to share certain details with a lender in case your statements harm your application, but you can speak freely with a broker and know that your discussions are private. This helps you get impartial advice based on a complete picture of your status and finances.
An adviser's market expertise and ability to find the best deals can reduce your chances of being rejected and thus prevent you from racking up failed credit applications.
Do be aware that mortgage advisers may be tied to a specific lender. Or they may have access to special deals -- albeit from a limited number of lenders. Or they might offer so-called 'whole of market' advice. Naturally, the latter may sound like the best option in terms of finding the best deal for you, but with some lenders only disclosing products when approached directly, 'whole of market' doesn't always cover everything!
The cost of a mortgage broker varies from free to potentially thousands of pounds. According to Money Advice Service, the average cost of an adviser is £500. How much you pay will depend on how you're charged. And broadly, there's three models which freelance sole traders need to know about:
You may need to pay up-front for the broker's time, or just a set amount once they succeed in securing you your home loan.
Often advertised as being 'free' – so beware! In reality, with this model, the advisers are paid by lenders. Before choosing a commission-based adviser, find out which lenders they work with.
The fee is paid as a percentage of your mortgage. For example, if the fee is 1% and your mortgage is £200,000, the adviser's services will cost £2,000.
All mortgage brokers are required by the FCA to recommend the most suitable mortgage for you. And you can find an FCA-registered mortgage adviser by using any of the following websites:
Cherryfind
Unbiased
VouchedFor
2. Save a large deposit
The bigger your deposit, the better your chances of securing the mortgage you need! According to Which?, you'll need a deposit of at least 5% of a property's value to get a mortgage. 
If the property you wanted to buy was £200,000, you'll need a deposit of £10,000. The lender would then lend you the remaining 95% (£190,000). 
But if you can save more than 5%, you'll benefit from cheaper monthly repayments and increase your chances of being accepted, as you're effectively asking the lender to provide a smaller share of the overall investment.  
Look for a mortgage repayment calculator online to test different scenarios. Then try varying the deposit, interest rate, house price, among the other variables, to see what's going to work for you -- financially.
3. Maintain good business relationships
Lenders expect to see a good track record of self-employed work and will look favourably on any contracts, retainers, or other agreements you have with clients. 
If your freelance business involves providing a service to clients, look for ways to secure long-term contracts or retainer arrangements. These will demonstrate to lenders that you are likely to be able to afford mortgage repayments now and in the future. 
4. Join the electoral register
As mentioned in Part 2, signing up to the electoral register improves your credit score, and also boosts your mortgage chances. Lenders use the electoral register in their background checks to verify your identity and address.
Contact your local council and register to vote. You can choose the 'private register' if you have privacy concerns.
5. Go for 'self-employed-friendly' lenders
Generally-speaking, all lenders are keen to offer mortgages to self-employed people. This isn't surprising, given the rising rates of self-employment in the UK. To ignore such a significant portion of the market would be a bizarre strategy!
However, while some lenders are super strict in their lending criteria, and unlikely to budge, there are some lenders who recognise the variability of self-employed income.
Such 'freelance-friendly' lenders include:
Beverley Building Society
Kensington Mortgages
Aldermore
However, the best approach would likely be to first speak to an experienced mortgage broker before making any firm decisions. As outlined above, a broker can help you assess the entire market and find the most suitable products.
6. Do it all, especially if you're new to freelancing. Oh, and chase!
As a self-employed person, you have a good chance of getting a mortgage, particularly if you take steps to meet a lender's specific criteria, save a healthy deposit, clear your debts, and have several years of trading history.
But even if you're new to self-employment, there may still be ways to appease nervous lenders. Your broker will likely know what these ways are, but for such newcomers to freelancing we recommend doing everything we've outlined in this four-part series.
As a minimum, new freelancers should take these four steps to getting yourself ready for your self-employed mortgage application. And the fourth step applies to all freelancers, novices and veterans of self-employment alike!
Start planning for your mortgage early -- by organising your accounts, maintaining a good credit score, and staying on budget
Get all of the required documents in order and work with an accountant to complete the necessary paperwork
Improve your mortgage chances by speaking to a mortgage adviser, saving for a deposit, and securing long-term work.
Chase, and chase again! Brokers; advisories and lenders are busy. But don't sit back and expect that it's all being done for you; don't expect that it's all in hand if you don't definitely know that it is all in hand, and don't let your paperwork, application or documents go cold! Instead, email or phone after submitting to double-check everything is present, correct and being moved on to the next stage. Good luck freelancers!