Accountancy Services
Running a freelance business can require a large amount of administration so it's likely you will need a good freelancer accountant to manage this work on your behalf, in order to save yourself time and money.
Not only will your accountancy give you peace of mind that your business's tax affairs are in proper order, but they can also advise on legislation affecting your freelance business.
Please see our list of freelancer accountants below.
Pearl Accountants
Pearl Chartered Accountants love taking the hard work of accounting out of the hands of freelancers, contractors and small-to-medium sized businesses. That means they can spend more time running and growing their business. Fixed monthly fees and free company incorporation.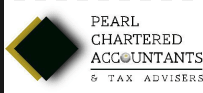 Email
 | 020 8582 0076 
inniAccounts
Our award-winning accountancy service is completely free until you start working, and we'll even waive our fees if you're on the bench. Plus you'll never have a surprise tax bill with our proactive advisory service. That's why inniAccounts are the most flexible online accountants.
Email
 | 0800 033 7827 
Dolan Accountancy
From the founder and team that build the UK's largest freelancer accountants. We offer both Limited and Umbrella Company accounting services with free transfers to and from our award winning Umbrella Company included. The complete freelancer accounting package for £95 per month. 
Email
 | 01442 795 100 
The Accounting Crew
A rare breed of fixed fee for life accountants who took home the 2017 runners-up prize in ContractorUK's Readers Awards for Best Contractor Accountant Small/Medium. Forged from molten originality and dipped in uniqueness with over 18 years' experience in breaking the mould as specialist contractor and freelancer accountants. Join the Crew revolution!
Email
 | 0844 884 2739 
Intouch
The perfect mix of technology and personal service. Our monthly fee of£105+VAT includes a personal accountant, unlimited expert advice and 24/7 online access to your accounting information. Winners of the ContractorUK Best Accountant (medium/small) category for 2017.
Email
 | 0121 374 2717 
SJD Accountancy
UK's largest accountants for Freelancers - FREE face-to-face meetings in any UK city, your own dedicated accountant plus one of the lowest fully inclusive monthly fixed-fee accountancy packages available.
Email
 | 0500 152 500