Turn your side hustle into a legitimate freelance business
From freelance web designers and mobile app developers to eBay and Etsy sellers, we're seeing more and more people starting businesses on the side of their full-time job. According to recent research by Henley Business School, one in four Brits have a side business alongside their full-time job, and this figure is predicted to rise exponentially over the next decade.
Once you've had a taste of the freedom that working for yourself brings, you may be tempted to give up the day job completely and focus all your energy on what you're passionate about. However, turning a side hustle into a legitimate freelance business can seem like a huge leap of faith – offering both high potential rewards and high risks. While you may be very passionate about your side business, the uncertainty can be overwhelming if you're used to having a steady career to fall back on.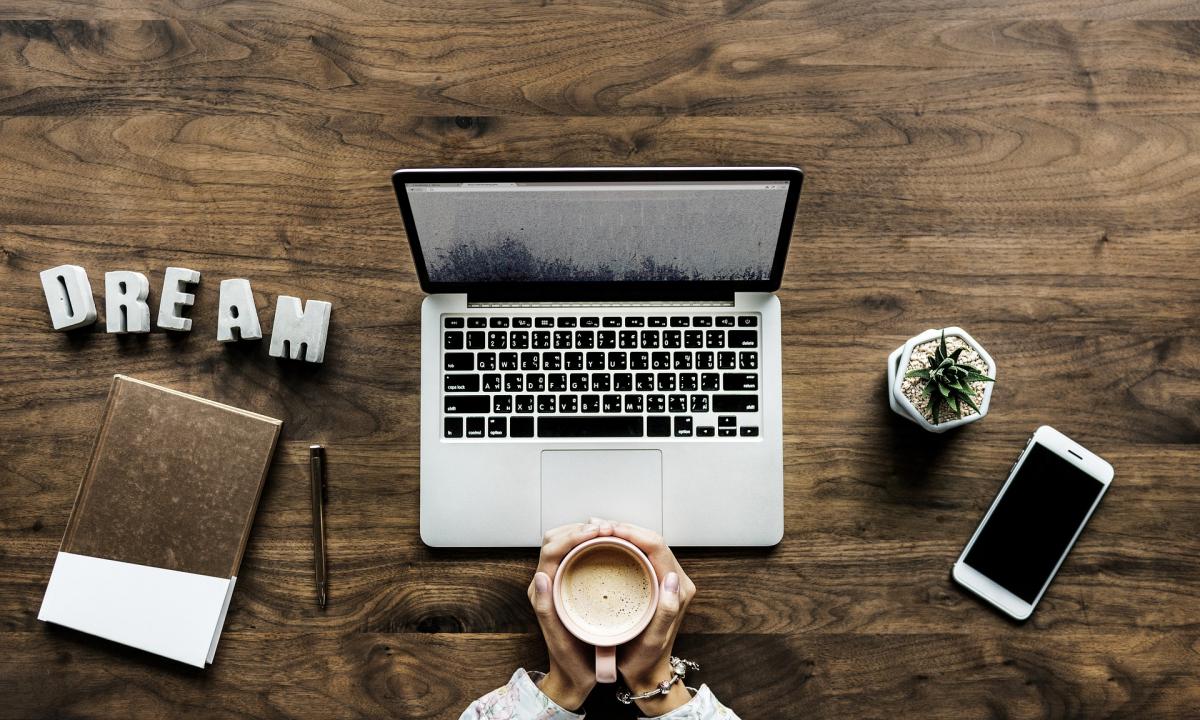 If you're looking to take the leap, here Jake Amos from Vistaprint highlights some steps you should take to minimise risk and grow your freelance business before going all in:
Pilot
A first step to scaling your side hustle is to get a better sense of where your strongest growth opportunities are.
As a side hustle, you'll already be piloting a scaled-back version of your business and should have a small customer base. Seek feedback to find out how well your current offer solves their problem, and how you could build upon it. Use this feedback to prototype new products, services and customer segments that take your side hustle to the next level.
The piloting stage allows for experimentation with price points. Use a trial run of new products and services to discover how much customers will pay, and how much you'll need to work to cover all your costs and make a decent living. This step allows you to work out the right model to build a healthy freelance business.
Expand your network
Becoming a full-time freelancer requires a very different mindset to that of an employee. Surround yourself with like-minded people who have already taken the leap. The knowledge and experiences they share could help you to realise that your dream is more attainable than it seems.
Networking can also help you to form alliances with other freelancers, gain access to partners, suppliers and even customers that you may not have found on your own. Before going into any networking event, make sure you have your business pitch down to make the most of these opportunities.
Remember that networking is about making authentic and lasting connections. Handing over your business card is a much more personal approach than then simply sharing your contact details via email or text. This is especially key when you're trying to make a name for yourself as a successful freelancer. 
Nail your marketing
If you're looking to turn your side hustle into a legitimate freelance business, your marketing needs to convey professionalism and position you and your company as an up-and-coming brand.
Designing a logo is an important first step to convey professionalism, your brand promise, values and mission statement.
Similarly, having a professional looking website shows customers that your freelance business is a serious player. It doesn't need to be overly sophisticated or require extensive maintenance, but the relevant and helpful content is necessary to help customers make an educated decision to work with you.
Another way to engage and grow your customer base is through creating regular content. Consider starting a blog where you can share useful and practical content that piques customers' interests and shows off your personality. Quality is more important than quantity, so don't feel pressure to post every day, just enough to keep your readers engaged.
Scale through social
Embracing social media is another cost-effective way of testing the waters with your side hustle marketing. Optimise your resources by focusing on the platforms where your target customers are most engaged.
While you should encourage your growing customer base to write reviews about your product or services, communication trumps promotion in social media marketing. The content you share needs to drive two-way conversations. One way you can do this is to use social media to tell your story and help your customers discover not only what you do but who you are. As a freelancer your personal brand is crucial to winning new work, so you shouldn't be afraid to provide insight into your personality through social media so long as posts are kept professional. It could be that you share examples of your favourite work, what inspires you and funny anecdotes from your freelancing experiences. By providing a steady stream of useful and engaging content, potential clients will be more likely to remember you. 
Working for yourself can seem like venturing into the unknown. By scaling up your side gig and taking small steps to get the word out, you can test its long-term viability and ease the transition between employee and freelancer.    
More on getting started as a freelancer and if freelancing is for you.