5 Skills every freelancer must have
Freelancing is all about being self-sufficient. No one is there to hold your hand, which means it's up to you to learn the necessary skills to find work and to develop a good routine.
Although freelancers range from graphic designers to photographers to copywriters, they all need some basic skills if they are to flourish as self-employed workers.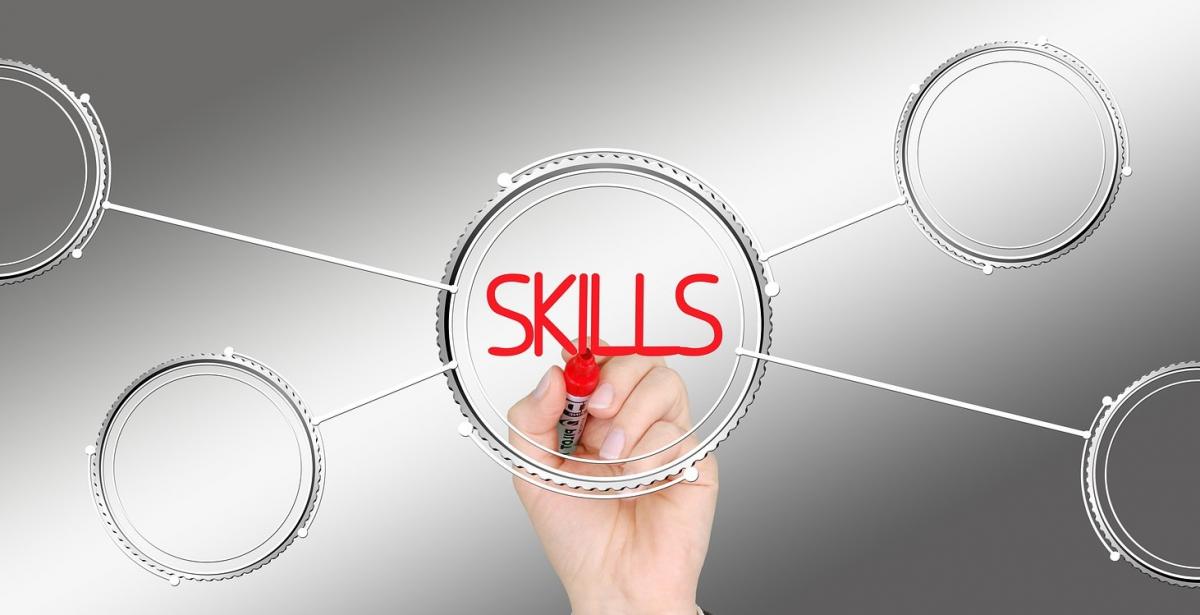 Negotiation
If you really want to make it as a freelancer, then understanding how to negotiate with clients is invaluable. In the end, it all comes down to knowing your worth and not settling for second best. Think a client is lowballing you? Then ask for a fee that matches your talent and experience. You might feel like you have to jump at the first offer you get, but the more you accept low-paying jobs, the harder it is to ask for more money if you have future projects with the same client.
Aim high with your fee but be open to some back and forth with the price. If you say "no" and walk away, you've still got your reputation as someone who doesn't back down, and more often than not, clients will end up paying your fee if it looks like you're going to bail… they simply want to save money whenever possible. Does a plumber ever have to drop their prices when visiting a house to fix a tap? No, so nor should you have to change your fee.
Photoshop
Many people write "Photoshop skills" on their CV, but changing a photo to black & white and placing some text over it doesn't really count! Whether you learn online or take an introductory course at a college, it's still really great for freelancers to actually know how to use layers, the spot healing brush, clone stamp tool, dodging & burning techniques, how to crop and resize images, and even change the file format. If Photoshop skills will give you the edge over someone else, then it's definitely worth it, plus, you can save even more time and look like a pro if you memorise the most useful Photoshop shortcuts.
Social media awareness
Like Photoshop, social media savviness is paramount in 2019 and beyond. If you can create a tweet, Instagram post and Facebook status update which all drive engagement in the form of likes, comments, and shares, then you've got a skill that many companies, both big and small, are dying to have. If you know your emojis and trending hashtags like the back of your hand, and know when to post and what to write, don't be shy, and tell clients that you have great social media awareness. As a copywriter, for example, you could say that you'll create some tweets and Instagram posts for an extra fee after you've finished writing the newsletter, blog posts, or whatever it was you were hired to do.
How to brand yourself
Branding yourself on social media is an absolute must if you don't have any contacts just yet, as it's a good place to build up followers and post your work. A good website with an online portfolio is essential, as it will be a great link to send clients who wish to see proof of your abilities. It's also a place where you can present more about your hobbies and interests, your backstory, and your experience. When you do start chatting to clients about work, don't be modest! Discuss your strengths and what you can bring to a project that no one else can. Tell them how you will deliver on your promises and break down the contents of your fee.
Setting up a LinkedIn page is also a great start, but plenty of people are also finding work via sites like Reddit, where clients will openly ask for freelancers to help with an upcoming task. Old school methods like putting up a flyer in a café or handing out business cards at local events can't hurt either!
Time management, scheduling, and self-motivation
Obviously, when you're self-employed and have no boss overseeing your duties, there's never really an immediate pressure to work hard. The threat of being reprimanded or even fired always makes employees in an office or restaurant (at least in theory) arrive on time and finish their tasks, but freelancers have their own schedule and don't need to stick to any rules. This is both good and bad sometimes! If you can learn to motivate yourself and always meet the deadline, however, you can make it as a freelancer.
You don't have to stick to a schedule, as some freelancers might like to work an hour one day, take the weekend off, and then work non-stop for 10 hours the following day. However you get the work done is up to you, but you'll need to push yourself to always reach the deadline, otherwise, your reputation as a freelancer will suffer.
More on starting out as a freelancer and if you should become a freelancer.