The pros and cons of freelancing
Freelancing can be an incredibly daunting prospect for some as you don't have the security of consistent work. Others find freelancing a form of freedom, as you are your own boss and have complete freedom.
The best thing to do if you are thinking about leaving behind employment, or going straight into freelancing after graduation or leaving school, is to know what you are getting yourself into. It's incredibly important to understand all implications of what you are jumping into. Although you should have some idea what freelancing is like, you can always try it for a short period of time to see if it is a good fit for you.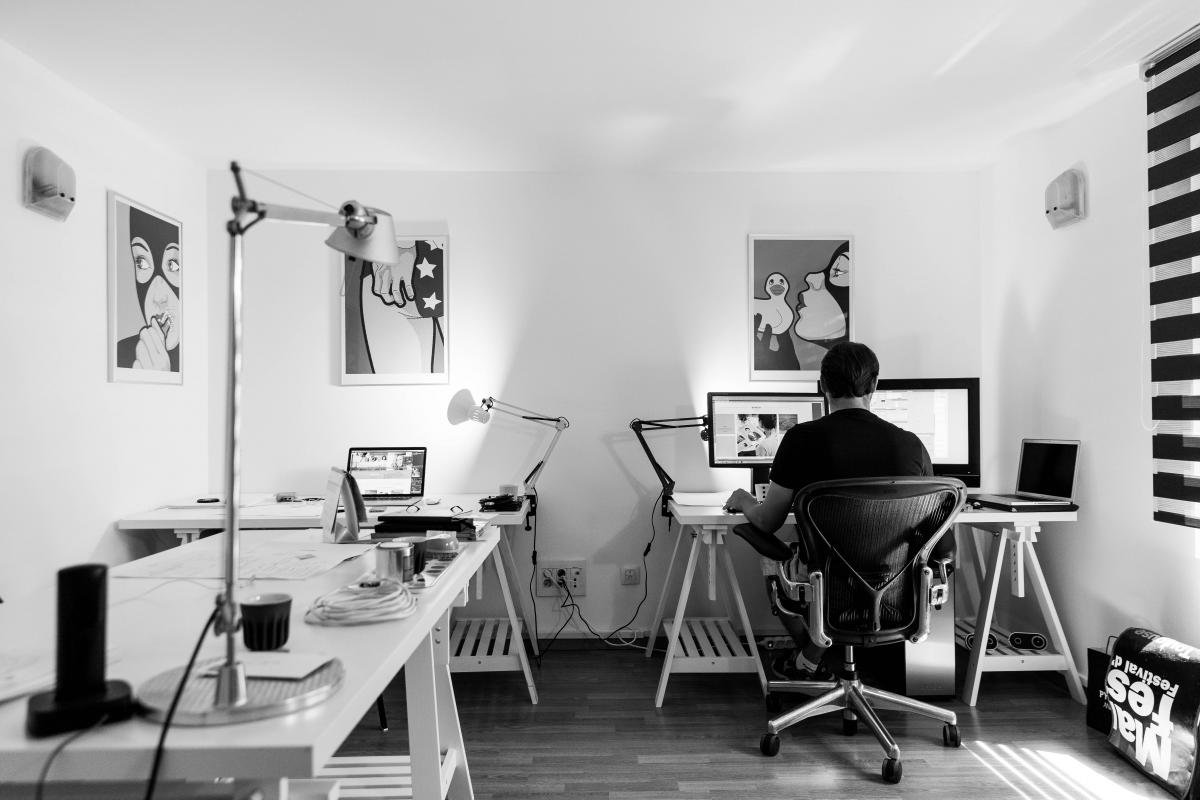 One of the best ways to get a taste of freelancing is to do it as a side job whilst still in employment. This will give you a good idea of the work and hours required from you as well as the benefits you can take advantage of. If you are looking into getting into freelancing, here are some pros and cons of freelancing for you take into consideration.
The pros of freelancing
One of the key benefits is the freedom and the flexibility it allows. If you are restricted, whether you have childcare to worry about or are concerned about work-life balance, freelancing can offer you refuge. Freelancing, depending on your industry, will allow you to set your own time of work, how long you work and where you work. This can be a huge benefit, allowing freelancers to be able to spend time with their family or take care of their children whilst still being able to work. Keep in mind that organisation is key, and you will still have to put in a solid amount of hours to make your freelance business work.
When you are an employee, you will likely only see a small increase in your salary on yearly basis, if that. However, when you are a freelancer, you can demand more. Of course, you need to have competitive rates but if you establish yourself as an expert in your field you can make more money. It will also mean that more you work and the bigger projects you take on, the higher your income will be. Additionally, if you are running your business as a limited company, you will likely be taxed less than if you were an employee.
You are your own boss, and if being an employee feels like being confined in your role, then freelancing may be for you. You make all the decisions, from the hours you work to the project you choose to work on. This can be liberating for some people and allows them to flourish. You will need to be confident, eager to learn and able to handle running a business if you want to succeed as a freelancer.
As you will be your own boss and be the owner of your freelance business, it will push you to build on your skills. This can be a great way to expand your abilities and generally increase your skills. Also, if you focus on a niche, then you can build skills in your niche and become an expert.
Depending on your industry, you will likely have the choice of working from home. This can be another incredible advantage of being a freelancer. You can completely eliminate lengthy commutes to the office and save that time for work or anything else that may require your time. Some commutes can take hours out of your day, they can be long and stressful and put you in a bad mood before you even get to work. The benefit of working from home comes with the responsibility of you making sure that you work productively and effectively from home.
When you become a freelancer you will be running a business. You will need to either set up a freelance company or register yourself as self-employed with HMRC. You will need to consider getting a freelancer accountant on board as well as a business bank account. Running your own business can be a reward, however, it is a big responsibility that you need to take on board before you go freelance. Being responsible for all parts of your business though does mean that you will be the only one reaping the rewards of your hard work and effort.
As an employee, you have little to no choice of who you work with. Your boss will hire employees they think is right for the business. You don't have to work for clients you can't stand working with or deal with a horrible colleague. As a freelancer, you can set your own rules and work with people and clients that fit with you. However, this does not mean that you may on occasion have to work for a demanding or an annoying client. But you will have the option of not working with them again if they really make your life difficult.
The cons of freelancing
If you leave behind employment you leave behind the security it offers in terms of regular income. This is probably one of the biggest negatives of working as a freelancer. Freelancers always have to think ahead and potentially worrying about the next job. Freelancers will need to always be actively engaging with potential clients to get work. However, if a freelancer has a handful of regular customers then it takes away the strain of always hunting for freelance jobs.
As a freelancer, you may expect to only be working for clients and doing the work in your field. For example, if you are a freelance photographer you might expect only to be doing photography related work. However, when you are a freelancer you are essentially a business owner and will need to carry out the admin tasks too. This includes dealing with business finances, chasing invoices etc.
When you work by yourself as a freelancer it can be lonely. The office can be loud and full of distractions in the form of colleagues etc., however, you may find that working by yourself isn't much fun. Sometimes colleagues can be great play a part in your support system. How to Become a Freelance Photographer The art and science of taking pictures can be applied in a plethora of fields and many different businesses; photography is no exception. The field of photography encompasses everything from general (professional) uses like taking pictures for calendars, advertising/marketing purposes, or pictures for collectors/dealers to specific uses (for instance underwater photos can be a freelance gig). As a freelancer, you will need to actively build your own network and support system instead of it being provided for you.  
Lack of employee benefits
This is another huge pitfall of freelancing. If you want to take a holiday or are forced to take time off because you are sick, you won't get paid. This means that freelancers need to always have an emergency fund which they can use if they are not able to work or want to take time off. Other employer benefits may include pension schemes, private healthcare etc. which freelancers will also miss out on.
More on deciding if freelancing is for you and starting out.