How do I become a freelancer?
Freelancing is on the rise because of all the benefits it has to offer. And although with freelancing the risks can be high, around 2 million people have decided those risks are worth it. If you are a student or have been an employee and want a change and to become your own boss, freelancing may be for you.
Many people dream of going freelance, however don't be naive in thinking it's an easy feat. Freelancing will require your full dedication and will require more from you than you would give as an employee. When you decide to go freelance, you will essentially be setting up, nurturing and growing a business.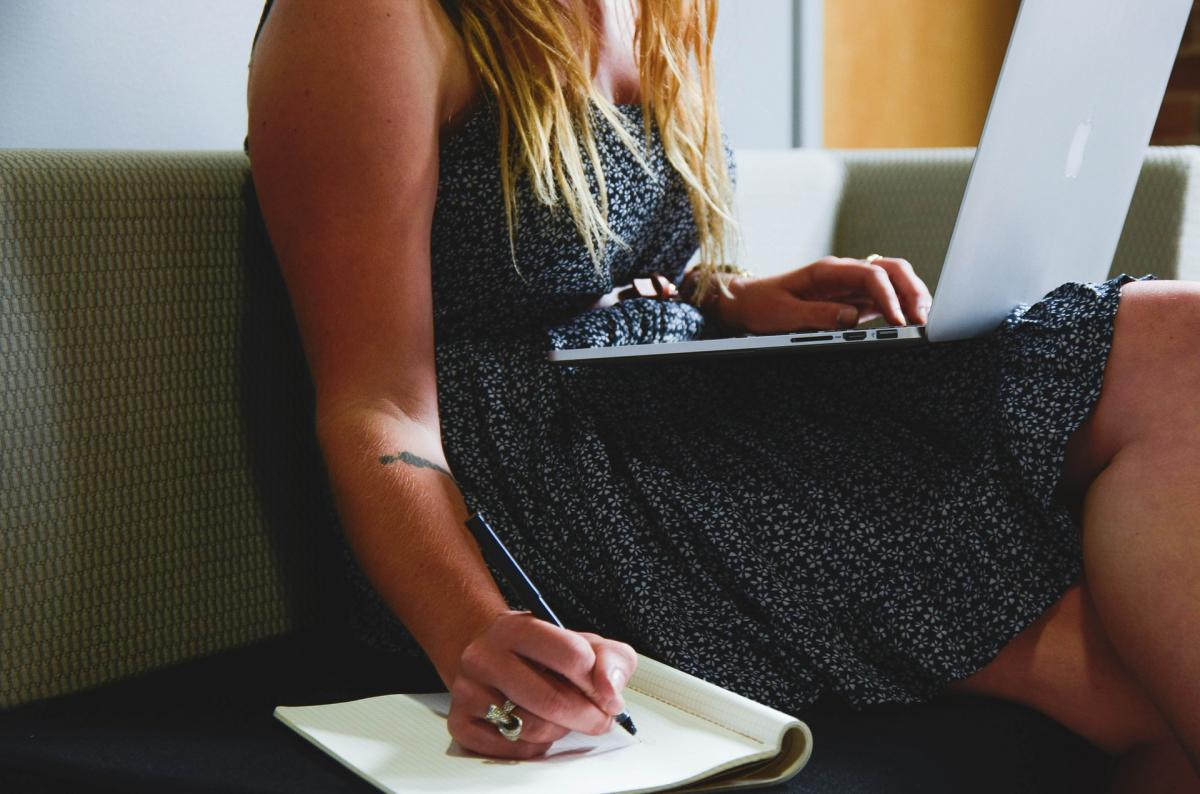 It's important to carry out research before you make any career changing decisions. Look at all of the pros and cons of freelancing to give you a good idea of challenges you may face as well as the benefits.
Your industry
You will need to think over a lot of things, define your goals, expectations and dreams. What kind of industry do you want to work in and what skills do you have to complement that idea? Once you find your niche, your passion or something that you are really good at, you can start building your skills. There are a vast number of industries that you could work in, from marketing to photography to IT.
When you are researching your field, here are some things you need to take into account:
The pay rates and whether it's better to charge per project or per hour (look at the industry standard and rates for beginners).
The work required – what will be your regular tasks. Do you need to have knowledge of other topics/tasks?
Is there a space for you on the market? How many freelancers like you are there in your area and in your niche?
Build a portfolio
Once you have decided the route you want to take into freelancing you will need to start building your portfolio. If you are already working in permanent employment you will likely have some kind of experience. If you have no experience at all and are looking at getting into freelancing, then you may have to do some work for free. Take some time to build your portfolio, as with a low level of skills in your field you will struggle to find paid work. Offer your services to friends, families, local businesses or charities and see how you can pick up your skills and build your portfolio.
Check out our guides on freelancing whilst you are at university and freelancing after you graduate for more information on how to build a portfolio without any prior work experience. 
Setting up
When you become a freelancer you will need to set up your business. There are essentially three routes you can take when setting up your business. You can either set up as a sole trader, set up a limited company, or work as a PAYE (Pay As You Earn) employee for an umbrella company. 
Freelance Sole Trader
If you are just starting out and exploring whether freelancing is for you or not, you may find it easier and less complicated to set up as a sole trader. To operate your business as a sole trader all you will need to do is register yourself with HMRC as self-employed. You can even use your own name as a business name. Being a sole trader means that your business and your personal finances are one. If your business is in debt, you are personally liable for it. It's therefore recommended that you open a freelancer business account to keep your business finances separate in order to make things easier and avoid getting your finances mixed up. However, it's not a legal requirement for you to do so, so the decision is purely yours on how you deal with your finances.
Some of the taxes that you will need to pay are your NI contributions as well as any tax due from carrying out your self-assessment. You may seek the help of a freelancer accountant if you are not comfortable dealing with your taxes.
Freelancer Limited Company
Setting up a limited company is a little more complicated and comes with a cost. There are multiple ways in which you can set up a limited company. You can do this online, register directly with Companies House, or even get an accountant to set up a company for you. A limited company is typically seen as a more tax efficient way of doing business. However, it's worth considering that you can change from a sole trader to a limited company as your income increases as a freelancer.
With a limited company, you will be the director of your company and you will need to have a business account. Running a limited company is seen as a safer option as your personal finances and businesses finances are kept separate in this way. This means that your personal finances will not be affected if your business incurs debts.
You will likely need a freelancer accountant or some form of accounting software as limited company taxes may be complicated.
Umbrella Company for freelancers
An umbrella company is a great option if you want to focus on your work without the hassle of the admin work that comes from running a business. The main benefit of an umbrella company is that you don't have to focus time on running the business and worrying about your taxes etc., you can just get on with doing work for your clients. However, the pitfall of this method is that your 'take home' pay may be reduced due to the umbrella company costs and taxes.
Marketing
As with any business, you will need a solid marketing strategy to sell your services. Marketing is crucial to the success of the business, and it can absolutely make or break your business. You will need to carry out extensive market research in order to get an idea of your target customer/client/audience. This can then help you develop your marketing strategy and give you an idea on where to focus to get to the right people. Here is how you get started on marketing yourself as a freelancer:
Social media
Every business needs to have some form of social media presence as there is such a huge number of consumers using social media. You don't need to be on every social media channel to be able to gain clients though, you need to choose the platforms that are suitable for your business. For example, if you're a photographer then it would make sense for you to feature your work on Instagram, which is purely photo-based. However if you work in IT it might make more sense for you to be present on Twitter and commentate on the latest news and development in the sector. If you are not open to social media at all, you are closing yourself off from millions of people that could transform into paying customers.
Online portfolio/website
Once you have got relevant experience in your field, you should create an online portfolio. A great way to do this by creating a website and having sections such as portfolio, client's reviews and contact details. This can be a great way to showcase your skills as well as have a place for prospective clients to contact you.
Freelance Directories
You should also consider getting yourself listed on freelance directory websites. You can even sign up to our very own Freelance Directory. Directories can be a great way to be found by relevant clients.
Build a client list
An ideal situation would be that you have a couple of regular clients, and when you have spare time working with other one-off clients. However, that's easier said than done, especially when it comes to retaining repeat clients. When you are working for a client, it goes without saying that you should deliver the best possible service. Encourage your happy clients to leave reviews/feedback, as well as asking them to mention your services to others. There's nothing better than word of mouth, so make sure your clients are on your side. You can also get new clients by providing them with offers, which may then lead to repeat work.
Your client list will build with time. Over time and experience, you will determine what kind of clients you want to work for and what kind of work you want to do.
The most important thing to do before making any big decisions is to try and get a good grasp of the outcomes. This guide should give you a good idea of how freelancing works and how to become a freelancer.
More on starting up and forming your company.