How to brand yourself as a freelancer
Branding is everywhere. In fact, we are so surrounded by it on a daily basis that it's almost become invisible. But, it's not for nothing. Successful branding is key to making a business memorable to consumers and big companies spend an awful lot of money to do just that.
But it isn't just for large companies. Individuals can also take advantage of the power of branding as a means to showcase what they're about, their values, and what services they offer. With the rise of online freelance marketplaces, there has been a huge influx of people into the sector, and that makes standing out more important than ever.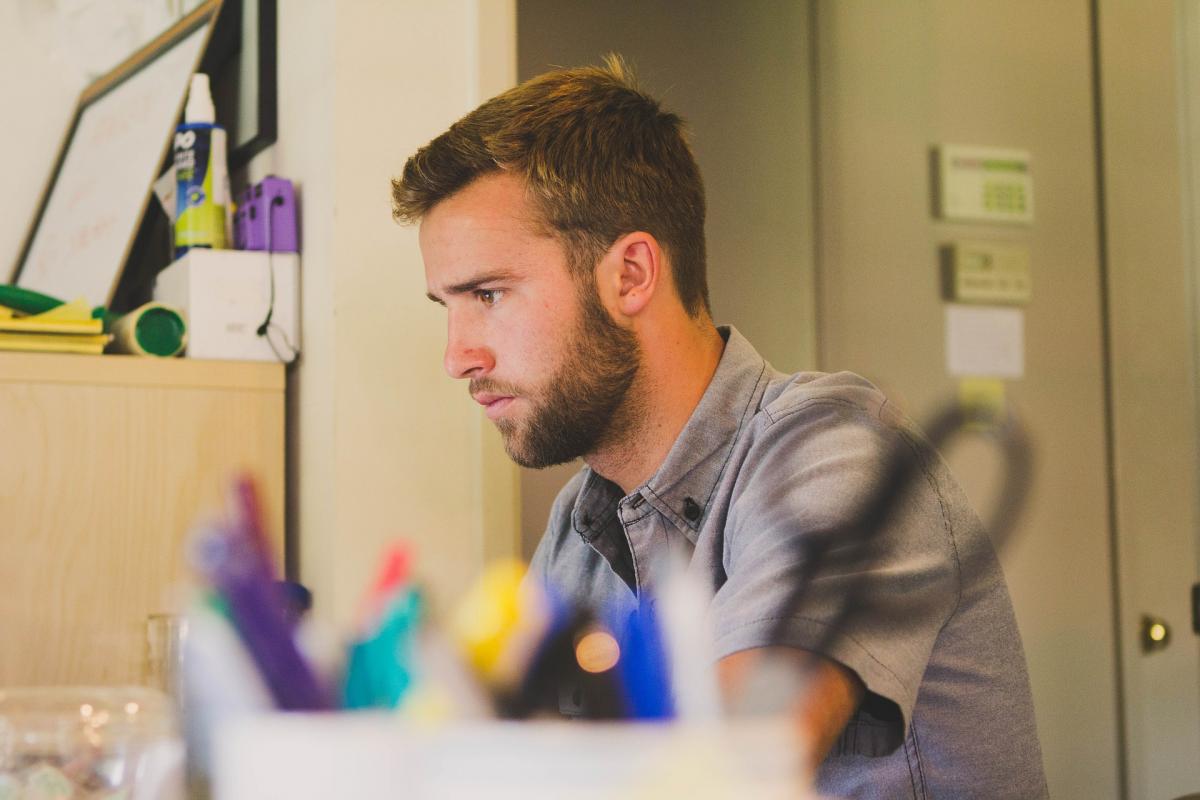 Knowing how to brand yourself is key to being a freelancer and makes all the difference when it comes to securing that next client. Someone who knows all about effective branding is John Armstrong, Director and Co-Owner of printwear specialist Custom Planet. We've asked him to share his top tips so you can help build your own brand and stand out in the crowded freelance marketplace.
In this article, John explains how you can differentiate yourself as a freelancer and help secure more work.
Figure out what you're about
The main point of branding yourself is to immediately convey to customers who you are and what you're about. There are thousands of freelancers out there, and it's your individual personality that will make you stand out. Trying to be something you're not will be an uphill battle, and you risk alienating potential customers if your personality appears to be all over the place.
There is a simple exercise you can do to try to figure out the personality of your brand. Get a piece of paper and write down some adjectives that describe you and what you are offering. Choose the three words that you want to define your brand and run them by a friend or family member for accuracy. If they agree with you, use these words as the foundation for all elements of your branding.
Choose a name
Most people tend to use their own name for freelancing, but you might find it preferable to choose a business name. If you have a common name, it will be very hard to stand out in internet searches and get your own unique URL so creating a business name could be a good way to stand out.
Likewise, if you plan on growing into an agency in the future, you might want to brand yourself as a business from the off. If you do decide to create your own name, make sure to keep your three adjectives in mind when coming up with potential ideas.
Create a logo
Having an easily recognisable logo is a key aspect of branding. Aside from your name, the first thing that your potential customers will see is your logo, so getting it right is essential to giving a great first impression. Again, your three words should be in mind when coming up with your design. The best logos are ones that are a visual representation of your business personality, so people can get a sense of your professional style from one look.
Are you quirky or are you sophisticated? This needs to be reflected in your logo. The point is to have a coherent message. If you're a freelance designer, that's great, design your own logo. If not, it's a good idea to find one that specialises in logos and explain what you want is as much detail as possible. Spend some time to find fonts and symbols that represent what you want your brand to be and it will be all the easier for your designer.
Build a web presence
The beauty of online freelancing is that you can have clients all around the world. And, a key part of becoming a top freelancer is having a strong online presence where you can sell your services around the clock. The vast majority of your clients will see you online first, so the words you choose to represent yourself will have a huge impact on whether you get hired.
You'll want to write a full biography for your website which tells the story of who you are and what you offer, as well as a friendly photo. You'll also want a condensed version of this for your social channels, which should include Facebook, LinkedIn, and Twitter. Keep going back to these every few months and make sure you're keeping them updated with the progress of your freelancing business and what they can expect from you next.
Going it on your own and deciding to become a freelancer is an exciting and daunting experience but, follow this guide, and you'll be on track to create a great name for yourself.
More on starting up and gaining the right experience before going freelance.