Freelancing while you're at university
Freelancing is a great way to make some extra income whilst you are at university. It's no secret that university students struggle with their finances, so freelancing can be a great way to help with that. Freelancing is a business and it is challenging to set up and run, from finding clients to dealing with taxes. However, it can really be rewarding, as it can bring in extra income because you are utilising your skills in a specific field. Another great benefit of freelancing especially whilst at university is that you have flexibility, allowing you to take on work when you need.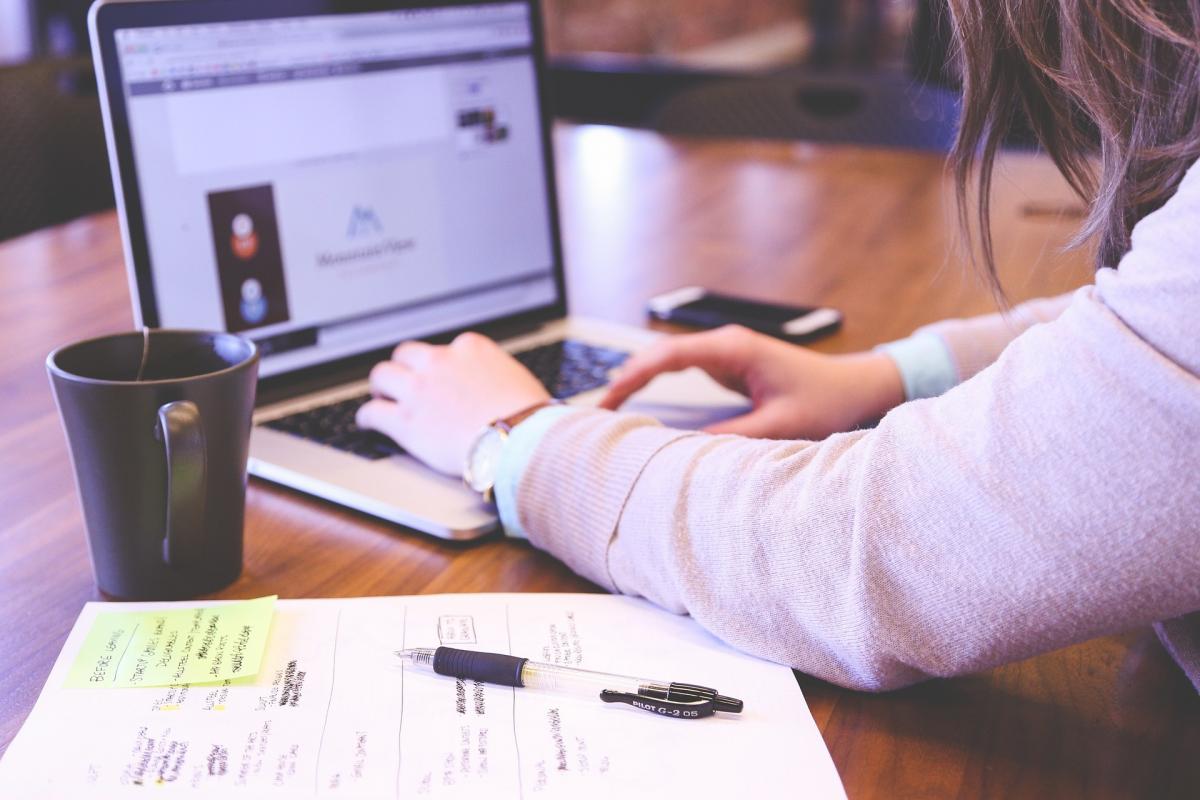 If you are at university and have skills and talents which can allow you to make an income then you should consider freelancing. Here is a guide for university students looking at going freelance when at university.
Setting up
If you are serious about freelancing in your chosen field you will need to set up your freelance business. You have options when it comes to setting up, you can either adopt a sole trader business structure or a limited company. A sole trader is the easiest, quickest and cheapest way to get set up and it's less complicated to run and deal with than a limited company. However, the limited company structure is known to be more tax efficient. You will have to carry out research to see which structure is most suitable for you. If you are starting out small and want to do a business as a side hustle, it may be better for you to go with the sole trader option.
Depending on your field, when setting up you might want to create a website to showcase your talents. For example, if you are a writer you might want to create a blog to feature your work. Your website can then serve as your portfolio for any potential clients.
Finding clients
Finding clients, especially when you are starting out, can be quite difficult. However, there are numerous ways in which you can attract and find clients. Here are some of the places that you should consider:
Website – as mentioned before having a website to showcase your talents and skills can be a great way to attract clients.
Social Media – in this day and age social media is key. Whether you want to advertise your services on your personal social media or create separate profiles for your business, utilise the power of social media.
Friends and family – get your friends and family to spread the word and ask them to be your advertisers.
University – as a student, you are in a unique position to get help. Ask if your university can help you in any way. Also, you will have thousands of people around you that can be potential clients.
LinkedIn – LinkedIn is a great way to find clients as it allows you to create a profile and introduce yourself as a freelancer. LinkedIn is also great for networking.
Freelance websites – you can also consider joining freelance websites such as People Per Hour or Upwork where you can get your profile in front of people looking for freelancers. You can also create a profile in our Freelance Directory.
Gain skills
You should make the most out of your freelancing career by gaining new skills. By its nature, your freelance work will enable you to add multiple useful skills to your skill set, making you a great candidate for the jobs in your field. Make sure that you are actively learning and enhancing your skill set when you are freelancing at university. Some of the skills you can gain from freelancing are; time management, organisation, accounting, dealing with tax, improving your skills in your field, networking and marketing. You will essentially learn how to set up and run a whole business.
Time Management
You will need to manage your time effectively to juggle working on a freelance basis as well as studying. It will be essential for you to make sure that your studies and education don't get neglected because you're too busy working. At university, you are paying thousands of pounds to study so make your education a priority. Your freelance work will come as a second to that. Time management is a skill that freelancing will teach if you don't already have it.
You will also need to be strategic in terms of when you take on work. For example, it is likely a bad idea to take on lots of projects during exams seasons when you have multiple exams. It also means that during the long summer months, you can take on multiple projects as you do not have to deal with the heavy studying workload.
Organised
Students often get a bad reputation for being disorganised, however, if you are going to freelance you need to be organised. Having organisational skills is incredibly important in order to get all your work done. Studying for a degree is a challenge in itself, so if you decide to also freelance then you will need to keep on top of everything. Here are some basic tips to keep you organised:
Make sure all your files are organised and easily attainable on your laptop/desktop.
Keep your university and freelance work separate.
Make sure to back up all your files.
Keep your working area clean and tidy.
Make lists to tick off the tasks (if you find this helpful).
Network
Being a freelancer can be insolating at the best of times, therefore you will need to find people in the same position as you. Humans need social interaction, and you will need support when you are freelancing. It's a good idea to get networking and be part of a community to help with feelings of loneliness and isolation. If you are able to find yourself a mentor, this can be especially great. You could even have a lecturer, an experienced freelancer or somebody with some business knowledge to help you make the right decisions.
If you are going to freelance whilst studying then it's paramount that you find the right balance between studying and working. Freelancing can give you the opportunity to practice your skills and get paid for it, so it's worth taking the plunge. You must also sure that you look after your mental health and wellbeing though, and know your limits when it comes to heavy workloads.
Check out our graduate's guide to freelancing and getting started on freelancing and more on business courses.