How to achieve seasonal success as a freelancer
The festive season poses a unique challenge for the UK's 2 million freelancers. For our customers it can either be one of the busiest times of the year, or their work may grind to a temporary halt.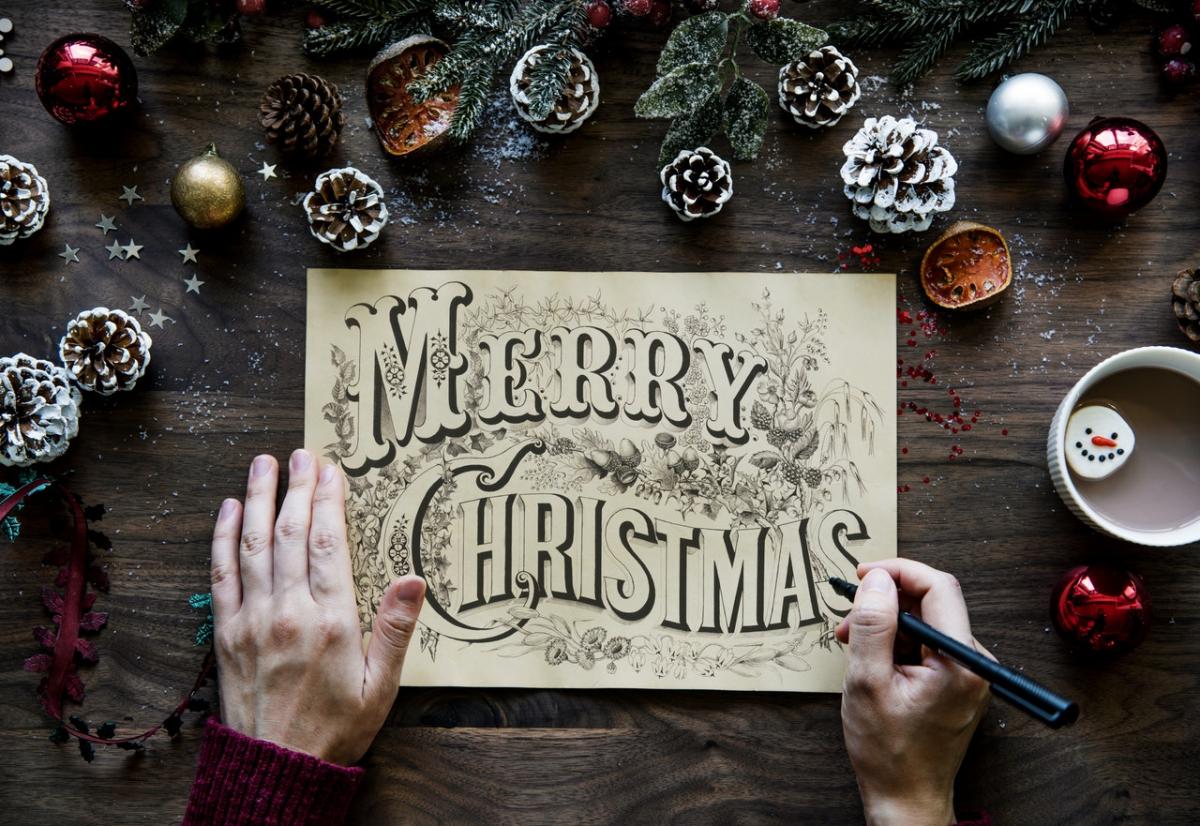 An Etsy seller creating handmade crafts or a product photographer may find themselves swamped during this period, experiencing high demand from consumers and businesses. On the other hand, a freelance content marketer working primarily for B2B clients could expect a downturn in December, with clients taking time off and planning for the year ahead.
Regardless of which camp your freelance business falls into, the festive season is an opportunity to make great things happen for your business. Here, Charlotte Holmes-Darby from Vistaprint advises on what you can do to make the most of the run up to Christmas.
Christmas countdown
As Christmas crunch time arrives, the next 4 weeks are crucial for freelancers who see an uptick in work over this period. Start by mapping out the tightest deadlines on your calendar from now until the end of the festive season. Tackle these first and put other projects and tasks on the backburner to help you work smarter and ease some of the pressure.
Consider outsourcing certain aspects of your work to other freelancers you trust to avoid the quality being compromised, especially if you have too much on your plate. This will free up some much deserved time for yourself, allowing you to take a break from your business and spend quality time with friends and family.
Freelancers experiencing a slowdown can and should take their foot off the pedal during this period, as it's important to return in the New Year feeling refreshed when work picks up again. But also use this downtime to work on your business and focus on all the important tasks that are usually left on your backlog.
Take a step back and review how successful 2018 was for your business. Did you hit your revenue targets? Which clients and projects are most profitable? Which marketing approaches were most effective? Is your brand in need of a refresh? Thinking through questions like these will help you to plan for a more prosperous 2019.
Showcase your Christmas spirit on social
Leverage this time of year and take advantage of the fact that it is all everyone is focused on. Social media is an especially great place to showcase your spirit and drive engagement. Post pictures of your Christmas decorations, any special Christmas products and promotions, or general Christmas-spirited posts to engage your audience and let them know you are thinking of them.
If you sell a product or offer a service that would make a suitable present, create and share gift guides on Instagram and Pinterest to take the pain out of Christmas shopping. If you offer a service such as graphic design or photography, use this opportunity to showcase your festive flair on social media to keep your business front of mind.
Even if your product or service isn't relevant to Christmas, you can still put some sparkle into your content. As well as sharing Christmas-spirited posts, use social media to make your services topical and position yourself as an industry expert. A freelance B2B marketer may create a roundup of Christmas campaigns and share the learnings or provide insights on 2019 trends. A self-employed personal trainer could share some of their best client success stories from the year or provide tips on having a healthier Christmas. 
The season of giving
Christmas is a time of giving and sharing with those around us, and your customers and clients are no exception. As a freelancer you know your worth and should be careful when discounting your products and services, but there are other ways you can offer added value during the festive season.
It could be something simple such as offering a gift-wrapping service through Etsy for your handmade crafts to save customers time. If you're a designer, entice clients with early bird pricing so that they put in requests at the start of the month. This can avoid last-minute requests and help spread your work more evenly throughout December.
If you have less work in the pipeline you can show your clients appreciation by giving them a Christmas card or gift. Small gestures like this can make a big difference as they'll be more likely to remember you when they are looking for support. Spread the spirit of giving by also offering a helping hand to freelancers in your network who are inundated with work. Not only will they appreciate this, it could also help you form valuable partnerships for future work.
Whether your business depends on December sales or not, the festive season offers a prime opportunity to connect with customers and set yourself up for a successful 2019. Remember that it's not all work and whenever possible, try to enjoy yourself, spend time with friends and family and have a wonderful Christmas!
More on marketing and managing your time.