5 Ways for freelancers to improve productivity
The freelance industry is experiencing steady growth, particularly after many office workers were forced to work from home and other employees left without work and looking for a way to earn money during nationwide lockdowns and quarantine rules. Today, more businesses are opening up to the idea of hiring and working with remote employees. In fact, around 20% of large organisations from around the world hire at least 30% remote workers.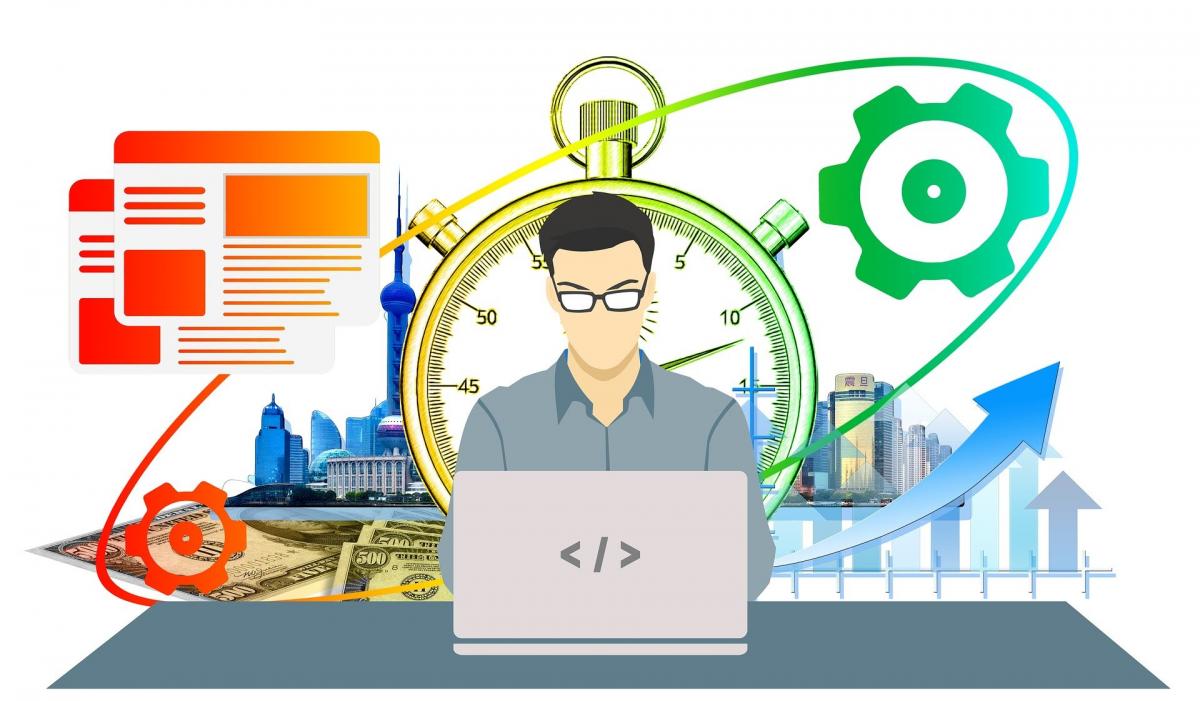 Freelancers around the world tend to be juggling at least a few different projects at a time, but with so much work to do, it's no surprise that it can have an effect on productivity. Thankfully, technology means that freelancing can be more efficient, with an increasing number of productivity apps and tools to take advantage of online.
Schedule your tasks
If you are among the many freelancers who handle multiple different projects at a time, managing your time and sticking to a schedule is important. Consider dividing up your daily work hours to allow you the time that you need to accomplish what you need to for each project, and prioritise tasks based on their urgency to ensure that important tasks are completed quickly without the risk of falling behind on the others.
Use a Kanban Board
Kanban tools can be very effective in helping freelancers to better manage the tasks that they need to do. You can use Kanban tools such as a Kanban board and cards to easily visualise each of your tasks, monitor their programs, and identify which works in progress are taking longer than expected. Your Kanban board will help you determine how much work you have to do at any given time and make it easier for you to come up with a schedule that works for you and helps you be as productive as possible. In addition, a Kanban board can be a great way to communicate your workflow and progress to your clients. You can use simple online Kanban tools like Trello which can easily be shared with clients via email. Learn more about Kanban in the link above (Kanban tools) and how you can implement it in your freelance work at Kanbanize; a huge source of information where you can learn more about Kanban and other Agile best practices as well as how to implement them.
Focus on one task at a time
When it comes to improving efficiency, trying to multitask can actually do you more harm than good. Rather than helping you get things done easily and to the right standards, multitasking leaves you short by meaning that you have to do more than one task in rapid succession within a short time frame. This limits your ability to think deeply about the actions that you take, which in turn can lead to corner-cutting and mistakes. Focusing on one task at a time, in order of priority, is the best way to take on your to-do list.
Eliminate distractions
When you've got a lot of different projects and tasks to work on as a freelancer from home, it can be easier than ever for you to get distracted. Whether it's social media, Netflix, games, gadgets, or even the housework that needs doing, working from home doesn't come without distractions that can easily take you away from the task at hand and cause you to fall behind, especially if you've got a family or pets at home demanding your attention. If you have found that staying focused is becoming a bigger challenge for you while working from home, one of the best things to do is set up a separate home office where you can go to work distraction-free.
Take Regular Breaks
When you're working from home, in charge of your own workload and time is money, taking regular breaks can easily be overlooked - but the truth is that working flat-out without a break won't do much for you in terms of productivity. It can be all too easy to get burned out and too focused on getting work done, which can lead to further issues such as not eating properly, losing track of time, getting dehydrated, and losing sleep, all of which can affect your overall wellbeing and productivity levels.
Try to structure your day in a way that gives you short break times to adhere to, where you can make sure that you get a drink of water and eat healthy food on time. Avoid eye strain if you work exclusively on a computer or laptop by looking at something 20 feet away for 20 seconds every 20 minutes. Along with taking short breaks throughout the day, be sure to give yourself at least a couple of days off per week, either on the weekend or during the week, to recuperate and spend time doing things that you enjoy.
Freelancing is becoming an increasingly common choice of career, with more opportunities than ever before available. Keep these tips in mind to stay proactive and healthy no matter what kind of freelance work you do.
More on starting up and deciding if freelancing is for you.