5 freelance business ideas you can start this new year
Are you thinking about taking on freelancing and becoming your own boss? You can freelance whilst having a full-time job, or you can leave behind the restriction of being an employee and go freelance full time.
Millions of people in the UK are taking the plunge and going freelance because of the vast benefits it offers. Freelancing can be a great way of making money on the side and gaining a range of skills, from time management to business skills.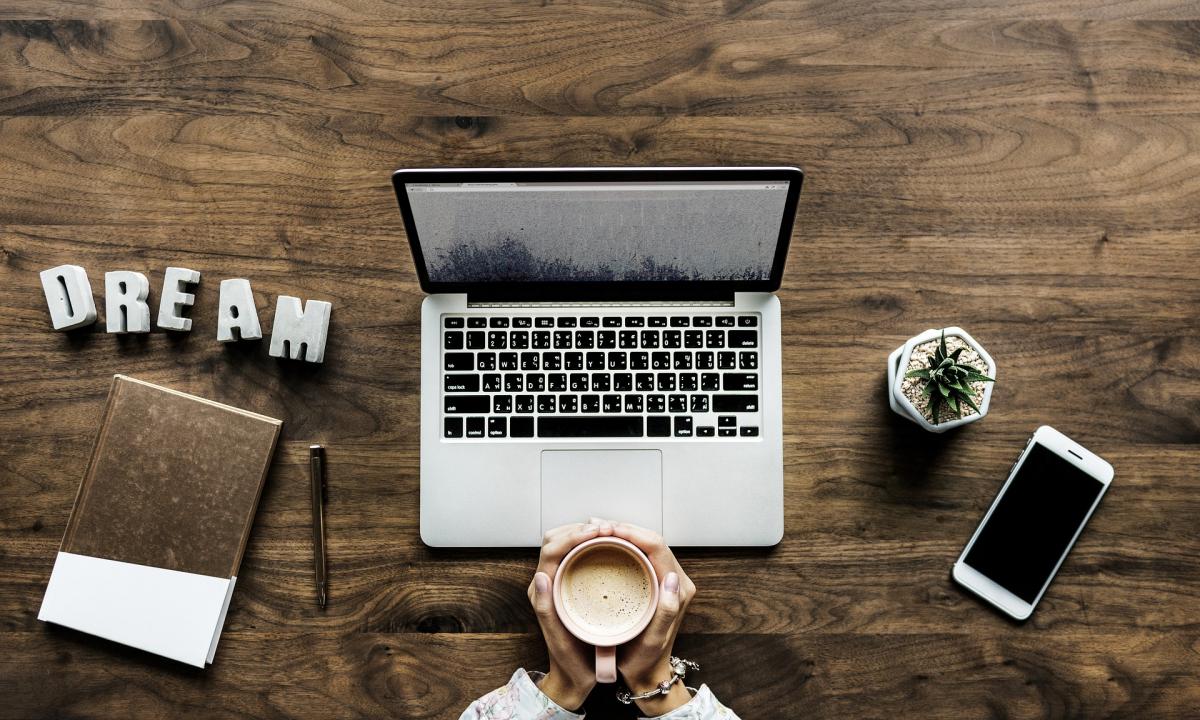 If you think you have what it takes to be a freelancer and want to delve into the world of self-employment, there are some ideas to get you started. You will obviously need to look at your skill set to see what you can make a success out of. Here are top 5 freelance business ideas you can start now.
Freelance blogging business
If you are passionate about anything, you can make a blog about it. A freelance blogging business can be a great way to get started and have as your side gig. You can work on your blog and build it whilst you are an employee. When your blog starts making enough income, then you can potentially look at doing it full time. The main benefits of blogging include the flexible hours, working from home or anywhere else and little to no start-up costs.
Blogging will take hard work and persistence. Blogs don't tend to take off overnight and become a success. Blogs can take months and sometimes even years to start making an income. There are a couple of different ways of making money from your blog, however, it's essential your blog has a solid number of visitors. The statistics of your blog are crucial in making you money. Here are a few ways in which you make money by blogging:
Affiliate marketing
Affiliate marketing is probably the most popular way of making money through your blog. You add links to companies/products on your blog and if a visitor from your website makes a purchase through the link, you will get a commission. This is a great way of making an income, there are sites such as CJ which offer various affiliate partners and schemes.
Advertising
Advertising is another way of making money on your blog. You can offer space on your blog site to advertisers to use that space to advertise. It's important when partnering with any company that it's relevant to the content and audience of your blog.
Services
You can offer your services through your blog. For example, if your blog is about photography and how to take photographs, and you can offer teaching classes. Or if you are a freelance photographer, you can offer your photography services.
Freelancer marketing business
Marketing is an essential part of making a business a success. There are millions of small businesses in the UK that need marketing to get their business out there. As small businesses sometimes can't afford to take on an employee they may hire freelancers instead. If you are a marketing expert whether you specialise in social media or SEO, you can offer your services to small businesses.
There are great benefits to being a freelancer marketer. This is another business that allows you to work flexibility and on a remote basis. You can work from home, or anywhere that can help you work the best.
To get started on becoming a freelancer marketer, you will need to gain experience and then market yourself. Actively work on building a portfolio to help show prospective clients your skills. When it comes to marketing, a business will continuously need your services, therefore it might offer the opportunity to secure long-term clients.
Freelance writing business
If you are good at writing you can start a freelance writing business, this is especially great if you can produce content in various forms. Having good writing skills can offer you multiple options when it comes to your business. You can become a copywriter, you might want to work as a freelance journalist or you might even want to write CV's. There are numerous ways in which you can utilise your skills and make money.
As with other freelance business ideas, you can work on a flexible and remote basis. You can hold meetings with clients over Skype if necessary. This means that you have little to no start-up costs and won't have other costs such as office expenses. Freelance writing business can be ideal for talented writers as a side gig.
Freelance photography business
Photography is a very popular freelance business and you will need great skills to succeed. You will also need a great Unique Selling Point (USP) in order to thrive as a freelance photographer.  If you are passionate about photography and have skills you can make some money on the side. The great thing about photography is that there are a huge variety of niches you can get into. For example, you might want to become a wildlife photographer and sell your work to a magazine or an online publication. Or you might want to become a wedding/events photographer.
With photography, you will have start-up costs which will include the photography equipment and editing software. Therefore, it's something to consider before starting a freelance photography business. However, if photography is already a passion or a hobby, then you might already have the equipment. Photography can be creatives that need a creative outlet. Some benefits of freelance photography include the opportunity to travel and working flexibly.
Freelance graphic design business
Another great option for starting a freelance business that allows you freedom and flexibility is graphic design. This can be great for those with relevant skills and knowledge. Being a graphic designer can be a great side gig to gain experience and expand your portfolio. Being a graphic designer does mean that you will have initial start-up costs. You will likely need to buy the right software as well as the computer/laptop to work on. This can be quite expensive, therefore it's worth considering the pros and cons before making that initial investment. 
More on starting up as a freelancer and working from home.